Have you ever struggled with producing written content that resonates with your audience? Maybe you're unsure of what content will engage them? Well, this guide is for you. In an era where the virtual world has become our means of engagement, content creation has become an art. It is the cornerstone for marketing campaigns and engaging with others. However, your content must be unique and crafted in a way that captivates others. This guide will unravel the top means of writing content that effortlessly captures attention and always excels.
Why Better Writing is the Core of Content Creation
Better writing skills form the backbone of content creation. It acts as a conduit for creativity, communication, and engagement. However, our world is not saturated with information. So the significance of high-quality content becomes paramount. That is why you should explore how to write better through Setapp. It provides you with easy writing tips and means to improve your writing. Learning how to develop your writing skills drives action, fosters connections, and allows you to articulate intricate subjects. Ultimately, mastering the art is the key to compelling content. It will enable you to resonate, inform, and leave a lasting impact.
Best Apps to Help Improve Your Writing Skills
An array of apps to improve writing skills now exist. They cater to everyone, from novice writers to seasoned wordsmiths. These applications offer tools, resources, and exercises to refine various aspects of your content. Here are a few noteworthy apps:
Grammarly. We all know Grammarly, as it is one of the most popular grammar and spelling checkers. It gives you suggestions and corrections for enhancements.
Hemingway Editor. If you have problems with simplifying sentences, this one is for you. It helps simplify complex sentences and offers a readability score.
ProWritingAid. ProWritingAid offers an in-depth analysis of your writing. It helps identify grammar and style issues, repetitive phrases, readability, and more.
Scrivener. Scrivener is a powerful tool for organizing your thoughts and research. It is beneficial for long-term writing projects such as novels and research papers.
Evernote. This one is for you if you want a place to jot down ideas and create outlines. While it is not exclusively for writing, it can help you with knowing how to learn how to write better.
Top Tips to Effortlessly Write Better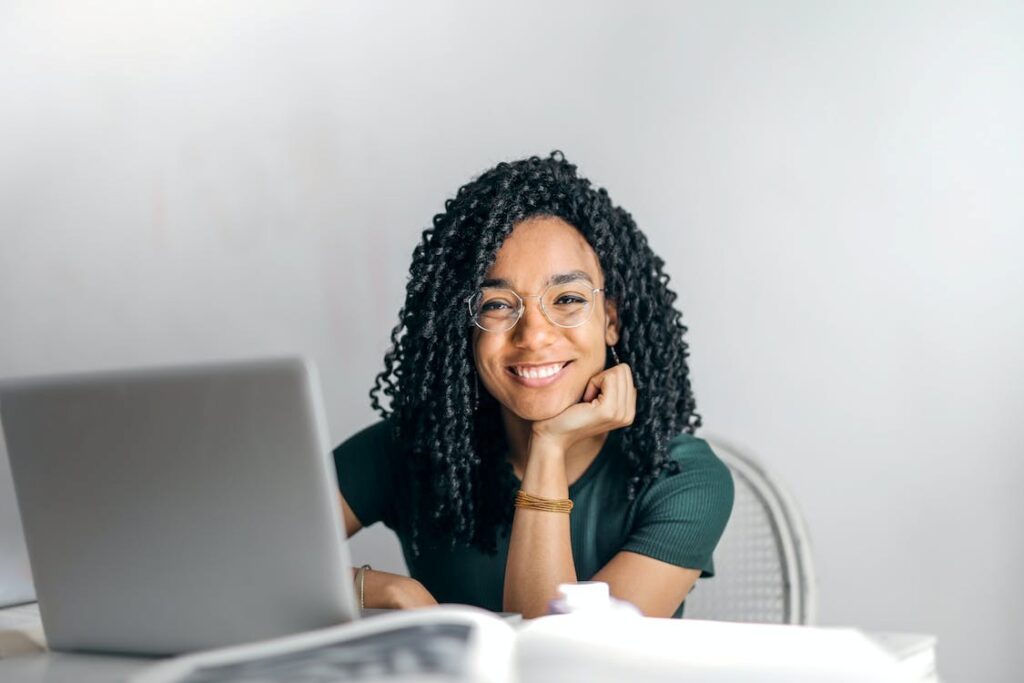 Image:credit:pexels
Now, this section will dive into tips to write better. Through these, you can easily explore how to write great content for your website. The top tips are:
Scribe your senses. If you want to create a compelling piece of writing, then you need to immerse yourself. Describe the sights, sounds, tastes, and textures in vivid detail while writing. This allows you to provide a sensory allure to readers.
Quill of curiosity. Take a unique approach to each topic. Embrace that your readers might not know much about the subject, so make things interesting. Act as an explorer, and uncover information unknown to most people.
Converse, don't lecture. If you want to explore how to enhance your writing skills, one essential step is your tone. When crafting content for your website, make sure you have a heartfelt conversation. Inject warmth, empathy, and relatability to make your readers valued participants in a dialogue.
Explore other websites. There is nothing wrong with drawing inspiration from others. You can refer to the web content writing guide offered by Santa Monica College as an example.
Crisp brevity, not barrenness. Trim the excess without sacrificing the primary substance. Whittle your sentences down to their essence, leaving readers with a crisp, impactful experience that lingers.
Grammar is the core. Grammar is the central aspect you should focus on. Punctuate your prose, ensure each pause is well-put, and double-check overall grammar to avoid mistakes.
Power of anecdotes. Everyone wants to get a little personal sometimes. Hence, share instances where unexpected twists led to valuable lessons. Moreover, underscore your points with authenticity.
Offer future glimpses. Offer glimpses of what you are offering ahead. You can tease upcoming content, events, or revelations. You should find means to pique readers' curiosity, enticing them to stay connected for the journey.
Conclusion
As we discussed in this guide, crafting captivating content is an art. It is your guide through the digital world. This guide illuminates your path to improving your writing skills. It's about forging connections, inspiring, and leaving a lasting impression. There are also applications like ProWritingAid and Grammarly to assist you in crafting your content.
But you can do more than just utilize apps. Evoke senses, embrace conversation, and ensure grammar is top-notch. Paint some anecdotes to better connect with your audience. As you venture forth, remember that you can captivate, inspire, and shape the digital world. Your content journey has begun, and the world eagerly awaits your stories.