Audiomack is a fast growing music streaming platform with it's top users from the United States, China, Nigeria, United Kingdom and Ghana and many other countries.
Artists and normal users can upload their music for free and there is no charge for offline music playback. This makes Audiomack a hot music streaming and podcast platform for not just professional artists but also for new users.
We have read, the first step is always the most difficult one, not in this case at least. Because uploading music on Audiomack is very simple and for those who find it difficult we are here going to show you a step by step process for uploading your music and also how you can delete a song/track on Audiomack.
We are assuming that you have signed up on Audiomack. After you log in to your Audiomack profile, follow the below mentioned steps.
Start uploading your music on Audiomack
1. Click 'Upload' on the top right corner and select 'Album' from the 3 options shown if it's a song of an album. If it's a single track without any album name, you can choose 'Single' or 'Podcast' if you are uploading a podcast. (check the image below)

(See also: Buy Audiomack Plays from Socioblend)
2. Here you need to fill the details. Enter the name of the Artist, Album, Genre. Write tags, select mood, write few sentences about the song and an image for the album cover with minimum resolution of 500×500 pixels. (check the image below)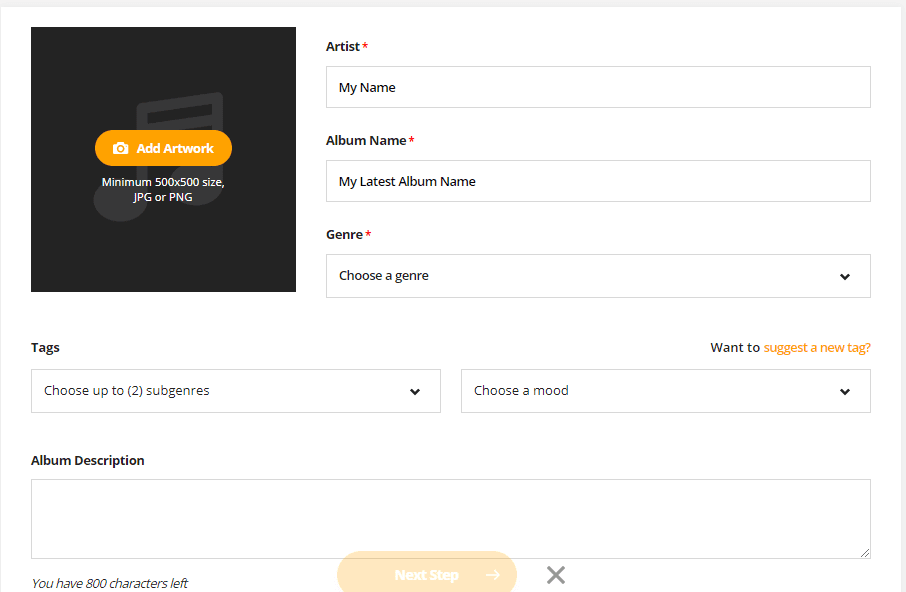 3. This is an important step. Choose your track file and upload.

4. In this step, you can add the name of the producer or featuring artist's name. It's completely optional.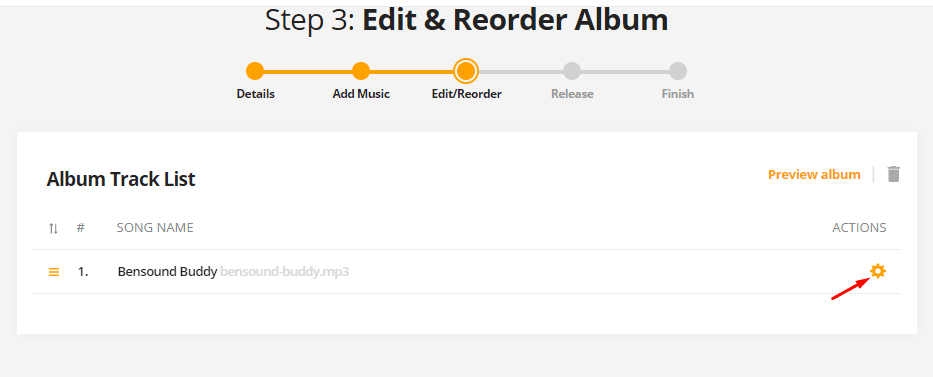 5. Final step. If you want to publish it at the same moment, you can click on 'Finish' or select 'Release date' and schedule it for future release date. (Check the screenshot below)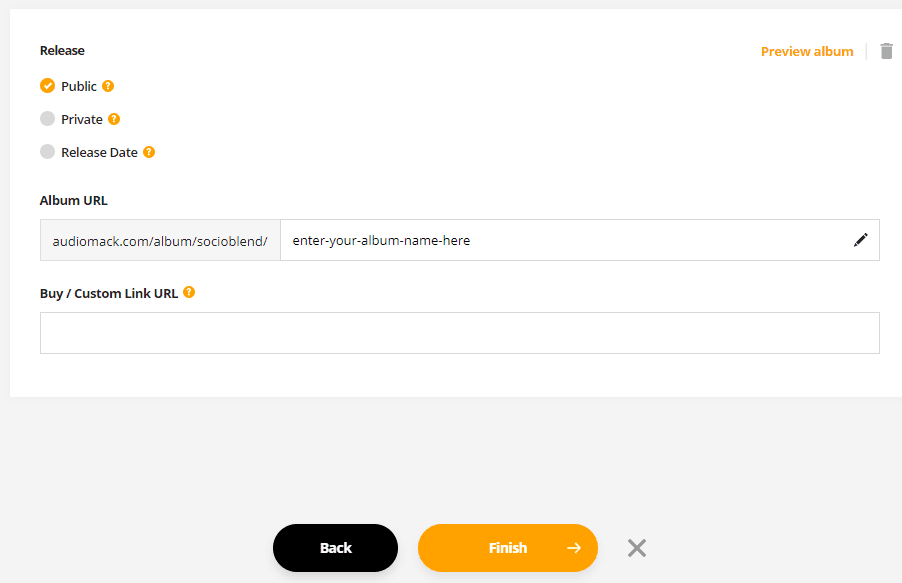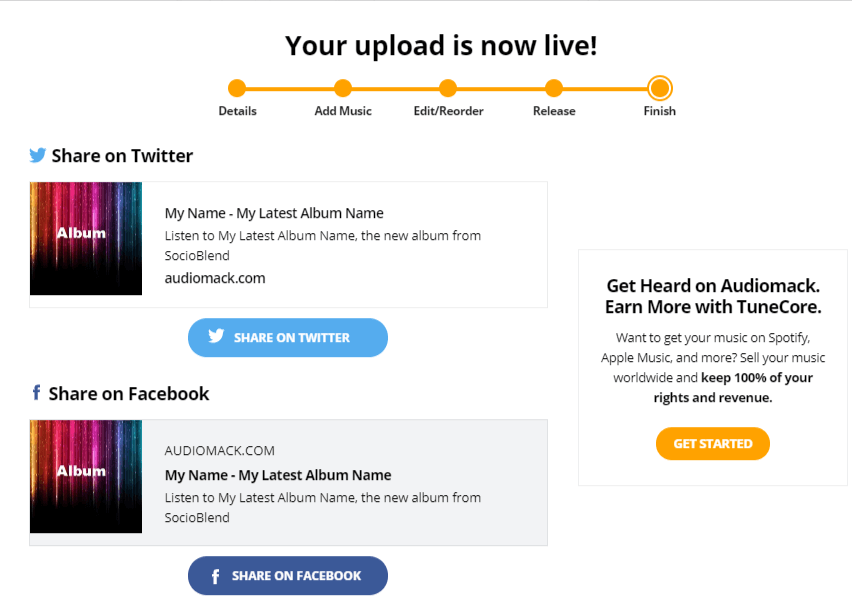 Your music is successfully upload on Audiomack. But what if you want to delete a track mistakenly uploaded on your Audiomack? Follow the below steps to delete a song from Audiomack.
How to delete a song/track from Audiomack
From your profile select 'Creator Dashboard' as shown in the image below.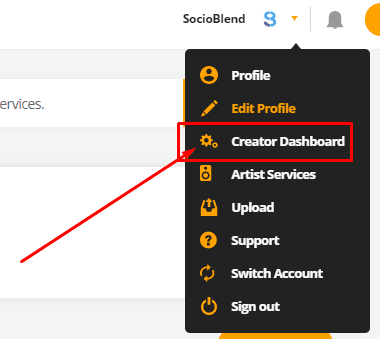 2. From the left, select 'Manage Content' as shown in the screenshot below.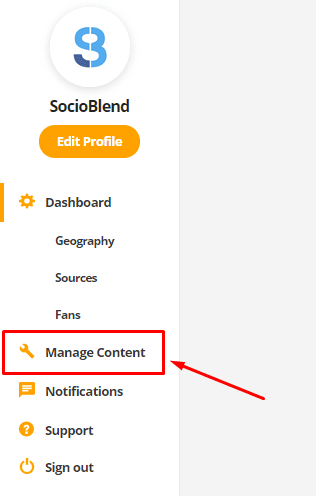 3. Delete the song. Click on the 'settings' icon of the song which you want to delete.

Quick Access