Are you an ambitious new artist looking for ways to get your music heard by a huge audience? This is no small feat, especially for many artists trying to do the same. There are some cases, where you have to pay per song for a Spotify playlist submission. However, there are plenty of independent Spotify playlist curators to whom you can submit your songs for free and can't beat them for free.
Now playlists are essential for any musician who wants to promote their music. Adding music to your curated playlists from Spotify can significantly increase your fan base and income. There are many artists who are looking for faster ways to get more streams and followers, here is how you can buy Spotify Monthly Listeners and Spotify Plays using a trusted service like SocioBlend.
What is the Spotify Playlist Curator?
A person known as a curator creates Spotify playlists. Anyone can create personal playlists and share their favorites with friends and followers, but Spotify hires some curators. Some are known as Spotify's independent playlist curators and don't pay for the company to review songs posted to the best playlists.
Here are the top 5 Spotify curators who can submit music for free.
1. Indiemono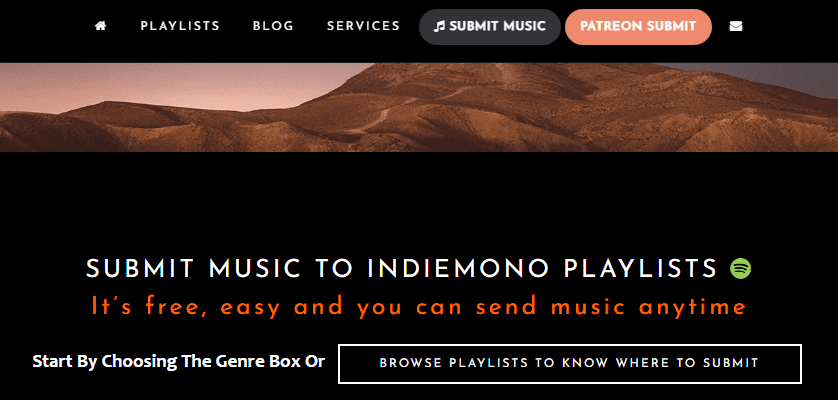 Indiemono is one of the first Spotify's independent curators and comes from Spain. With over 100,000 subscribers spread across multiple playlists. Indiemono focuses on Spotify playlists and loves to discover new talents, bands, and artists, especially those who have less than 1000 streams. You will also need to "unlock" the subscription forms by following each playlist you want to subscribe to.
See also: Spotify vs Pandora: Which Is the Best?
2. SoundPlate

Soundplate is an electronic music platform and Record Label. It offers a selection of playlists created by their team. Additionally, they have a new submission system that allows you to upload music to other playlists and discover new sounds. SoundPlate also limits the number of playlists you can send in a row if you create too many playlists every day.
3. Simon Field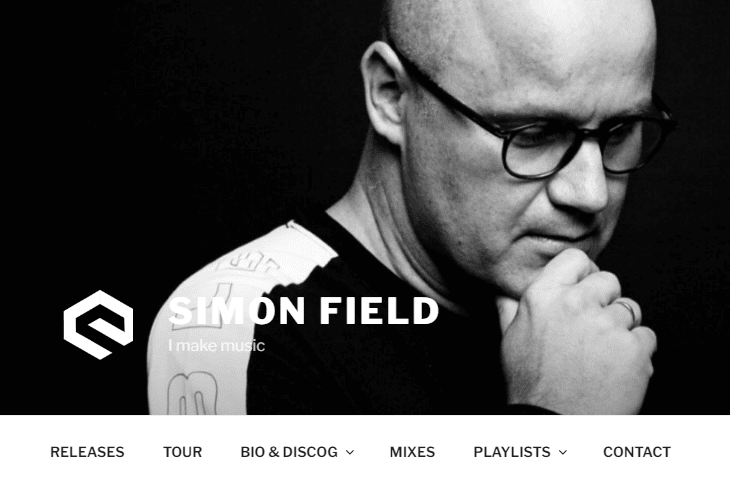 Simon Field is a Deep House/tech house successful producer based in Oslo, Norway with over 80M streams on Spotify. It curates one of the largest independent electronic music playlists. The playlist is hosted on its artist profile on Spotify.
See also: 7 Tips to Get More Spotify Plays
4. MySphera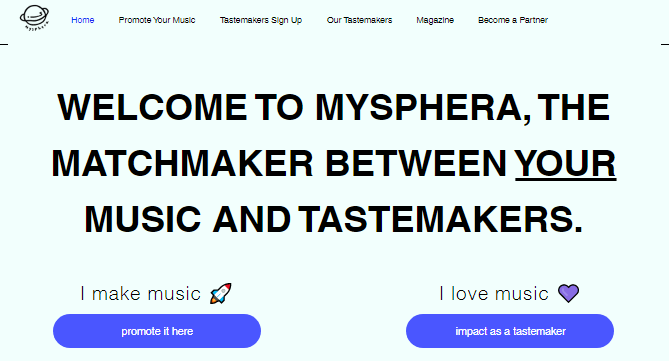 MySphera is a network of playlist curators and influencers who accept submissions through this website. It's amazing and has tons of playlists of different genres and curator information.
5. Daily Playlists

Daily Playlist is a Spotify standalone playlist that is regularly updated with new music and reviews. It contains a variety of playlists that you can request. There are also curated playlists for rock, hip hop, indie, and electronic. They have an easy to use interface that allows you to submit a track to multiple playlists at the same time.
Hope you find this article helpful!