Youtube having the largest user base and the biggest video library currently on the web is now ready to offer a new feature or service, which will be open for all video players. It has been launched as YouTube Red. Notable point is that this service is available only as a paid subscription. This addition is basically focussed on giving the viewers an ad-free experience. YouTube is essentially trying to offer you a service where you will be paying for being into the ad-free zone. As YouTube generates a huge amount of money from adverts only, therefore, its quite justifies asking the users to pay for this ads-free experience.
Ad-free
But this addition to the video content has few repercussions on the marketers. For instance, by putting it into the paid category, switching from one video to another would become easier, viewers are not required to wait for the ads to finish. So those who have this paid subscription would get to experience the smart television experience, which will show it all without any interruption due to advertisements.
See also: How to Get More Views on Your Youtube Video?
Also works Offline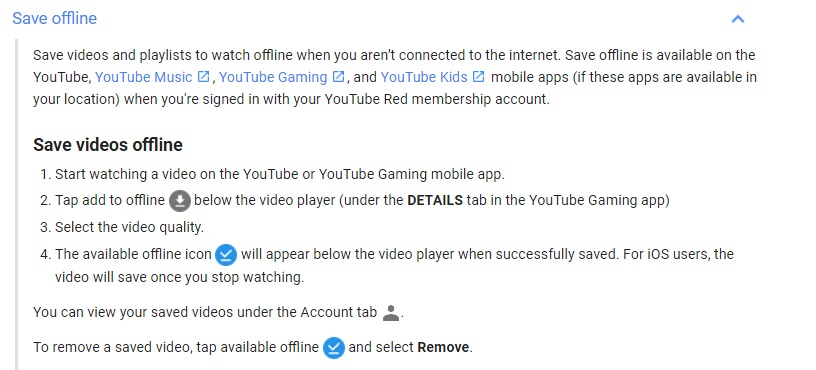 The best part about YouTube Red is the offline feature, which simply means that the subscriber would be allowed to view the content on their phone or tablet. Now, you can easily download a movie and watch it on the go, applicable only if you have got the paid subscription. Plus, it empowers you to play videos in the background as well, which was not possible earlier. Few are considering this characteristic as a strong competition to Spotify as it would give access to the video along with the similar ability like a music player offers.
Buy One get one free
YouTube Red has not stopped here, it has offered a tempting deal for the viewers. In case you chose to opt for the subscription, you will get a free subscription on Google music. Google must is a huge library in itself, has approximately 50,000 offline songs accessible to stream, along with the catalog of 35 million songs that includes offline listening and all the content is completely ad-free.
See also: Buy YouTube Views
Priority to quality service
This service aims at providing the users something new and refreshing in terms of content quality. Subscribers of YouTube Red would get to watch only exclusive video content that is uncommon and not accessible for regular users. The biggest and the best creators would be delivering the content to satisfy high-end requirements of the subscribers. And YouTube would try to fulfill and justify the promises made. This service in not active for all the users across the globe but only in limited countries.
Currently, YouTube Red would cost you $10 per month and it's available in the US, Korea, New Zealand, Mexico and Australia. Please note that YouTube Red is applicable only for the YouTube app on your Mobile or TV but this won't be applied to any other paid content on YouTube like a paid channel or TV or rentals. But the devices that would allow you to watch ad-free content with YouTube Red are YouTube gaming apps, Chromecast, Android TV, Apple TV,
Mini Jain is an experienced Content Writer who writes mainly on Social Media Marketing tools, strategies and techniques. Working as Freelance content writer for Socioblend.com since 2014.
Latest posts by Mini Jain (see all)