Variety of opinion regarding an app can provide assurance to the users to install or buy an app. It's a sort of authenticity for other competitors to compete with and more reviews invite more customers on board easily. Better rankings gets you attract more eyeballs instantly and improve in building overall impression of an app for the users to select the best option available in the market. Below are some easy ways to improve the frequency and quantity of Android app reviews:
Simply ask them
You can request the users to give their genuine opinion or suggestion regarding the app available. It can be a positive response, suggestive or may be too negative, but to prompt them to respond is an essential requirement to fulfill.
Incentives for users
Perks, benefits, rewards, name it whatever you want to but to give something return is a sure shot formula to get feedback from the users, you might not get strong opinions but still any review can lead to another five, that how effective these reviews can be in creating a saleable image of the app. Add some reward point for the users to avail after submitting their review.
Provide support through Helpshift
To be helpful, supportive for the customers and provide them instant solution can become a point to give leverage to your request of getting reviews from the users. Try to use Helpshift that allows you to remain in direct contact with the customers through one to one messaging, which enables them to respond with their honest ideas about the use of app.
Control the timing
Placement and apt timing of rolling out a feature or pop-up request plays a crucial part in convincing the customers to reply accordingly.
Start with contests
To attract attention of the app users you can opt for some contest which would be giving away reward points or any other token of appreciation that can persuade the existing users to comment over the features included in the app.
Promote via free content
There are many platforms that allow start-ups to connect to the community who might be interested in the same. It basically helps you discover unpaid ways to voice your opinion  and invite more reviews from the users who are for instance using similar apps. But if you feel this journey of increasing app reviews has become difficult and you need to get the job done, you can buy Android app reviews, it's as easy as that.
Activated social channels
Social media platforms like Facebook, Twitter, Instagram are free and powerful ways to compile variety of user base from different demographics. Plus it allows you to declare about your latest updates and additions made in regard to the functioning of the app. Likewise, a public forum for users to express their thoughts and suggestions.
Grab attention through appealing designs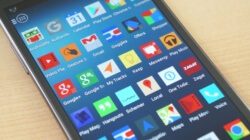 Any app has to sell itself through its utmost services plus an pleasing look that can help it stand out among others, therefore go for a likable icon and interesting interface so that the users can notice some worth in the screenshots.
Advertise more through guest blogging
In case of a paid app, it's recommended to make use advertising well in time. Especially through some niche blogs that are quite rich with traffic in helping you fetch more interested users to review.
Try Producthunt
Product Hunt is a social network that allows anyone to post information regarding any app available in the market and also invites people to vote for the same. It's a hint for smart marketers to make use of it and explore.