Instagram is expanding its demographic reach by adding up more and more young users. Visual appeal being a major reason for its acceptability has become a trendy image sharing app for almost every second youngster. Users are in fact learning this app for business purpose as well. It has the potential to give you a reasonable visibility, though its time taking initially. But for all those, who think it's only for sharing some pictures with friend, here are 10 techniques to boost the inflow of organic followers that would also be effective for your business:
Use tools to generate quote images
Images with quotations, is a commonly accepted content, you should post such images to get attention from the followers, plus add suitable Hashtags along order to make it searchable and reachable for more users to look at. Such content is more popular; to make your presence recognized, pick few good ones among so many apps available. Apps such as Typorama, WordSwag, Photofy, Instaquote are few suitable ones to try.
Build your network
You have to start building your own network first, if you want to open new horizons for your profile to grow. Begin to interact and engage with the followers that are responding and keenly following your posts. Connect with the industry influencers, multiply the opportunities for your business and also in growing followers.
Know your community and select posts
Create content for the followers according to the likes and DMs you have been receiving. Your posts should work for you and to do that you must know about the taste of your community.
Captivate the audience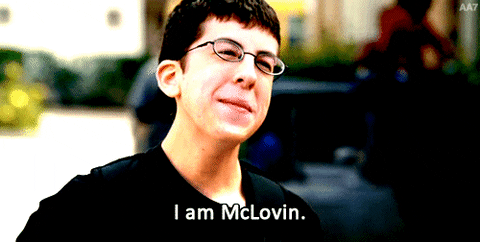 Engage the followers with appealing photos or GIFs and involve more similar interest groups that might become your target audience. Increasing your followers once won't do much rather sustaining those for long would eventually become a self-proclaimed achievement for your profile.
See also: How to create Instagram Stories?
Maintain ideal time for post
Best suitability and availability is something you need to match up every time you post something on your profile. It's important to give priority to those who would be interested in your content; hence you cannot ignore their preference of timing. The aim is to get engaged with as many as possible at once.
Schedule to continue flow of updates
You don't have to wait for the right time to pick up the content. It can be done through various apps such as Later, available to assist you in monitoring, posting, scheduling and examining the rate of interaction from the followers.  This is mostly done according to the demographic details of the audience and the peak time is always preferred for scheduling your posts, where most of the audience is aware about it.
Flip the profile link often
The bio link has to be updated and revised every time, if possible. It works in your favor if you use it so. Instagram is a network where everyone is endorsing it's bio link somehow. The point here is that the content you are posting should also include the link or the reference of your bio link. As per the experts, this strategy really has proven how effective it can be in improving the number of followers.
Short and crisp links are preferred
Avoid lengthy and bring stuff on Instagram. Here attention span is really short, not as much as Snapchat, yet very much scarce time people have to spend on unnecessary time-consuming links. It has to be entertain them in 2 seconds, else its gone with the scrolling. Therefore, do not bore them with too much of data at once.
See also: Increase Followers and Likes on Instagram.
Go along with the Hashtags
Include these Hashtags in your content to make it visible on the similar interest forums. Your content becomes visible and searchable for others. It's a great way for targeting the niche or official hashtags.
Mention of shoutouts (S4S)
Share and circulate popular pictures or images. Influencers on the network should be mentioned and a shoutout for them is something that will turn out to be a benefit for you in future. Basically, it's give and take, you can expect at least few responses and interaction from the followers of the influencers if not a mention.