Good content is a long-term investment. High-quality content is grounded in relevant research and serves a purpose. People who read your content will learn something new. Your blog will have answers to specific problems.
Blogging can be fun if you are genuinely interested in your niche subject. However, you will not feel good or motivated if you don't see the data of the visitors in your analytics. That can mean so many things here. It could mean that your analytics are down or that nobody cares about your content.
It's the equivalent of penning a novel only to have it languish on a bookshelf. Isn't it? It gets a little lonely there.
Nevertheless, writing a blog post takes little effort. Nowadays, it's easier than ever to purchase a hosting plan, register a domain name, install WordPress and add plugins, and launch a fully functional website in under 20 minutes. You can have your work up on the web in a little over an hour.
It's no longer enough to write a blog on a niche subject to get noticed, because now you have to stand out from the crowd to get noticed and be read.
There can be various potential causes if your blog has been set up but is not attracting readers. Run an audit to identify if there are issues on your website and rectify those issues as soon as you discover them. Here, we have identified fifteen reasons why beginners seem to pop up frequently. Of course, this won't make you the most popular blog on Google overnight, but it will get you through the stumbling blocks.
See also: How an Online Wordpad Is Helpful for Students
Failing To Recognise Your Target Audience
Identifying your ideal readers is important when you start a blog. Find out who you want to read your work to. To whom should you address your writing? What would they find interesting in your blog? To reach your target audience, you should conduct a target group analysis to understand them. The more narrowly you define your target audience, the better you can tailor your posts according to your readers' interests.
Overlooking A Call To Action (CTA)
A call to action is one of the most critical elements of a booming blog. Your reader will do nothing with your information if you don't advise them where to go or what to do next. But to what end are CTAs useful? CTAs assist visitors in navigating your blog and inform visitors about the purpose of your blog. At the very least, your CTA needs to be contextually relevant to the rest of the content and clear enough that readers can easily follow through on your desired action.
Failing To Use Meta Descriptions
It's possible that your nearest competitors could be trying to rank for those same keywords. As a result, SERPs are flooded with the same or similar keywords. Whenever this happens, your potential readers will go to the meta descriptions, which will be a brief summary of your blog posts with no more than 160 characters, to quickly assess if your post is relevant to what they are looking for. Here, clarity acts as a driving force. Give your readers a clear idea of what they may expect to gain from your blog post.
Avoiding Keyword Research
Keyword research is an essential part of the SEO task of finding out what people type into search engines. You can improve your SERPs by focusing your blogging on specific keywords. You may smartly use your target keyword a few times in your blog's title, sub-headings, paragraphs, and meta description, but only wherever it makes sense. You should avoid overusing keywords to prevent making your content look like spam to search engines. So, please don't overdo it.
You Are Not Linking Or Getting Backlinks
Internal linking is an effective strategy for user experience and search engine optimization. Readers can be drawn to your blog or explore other web pages by following hyperlinks on your blog to other blogs that they may find interesting. Backlinks happen when another website connects to your blog's content. Based on this, search engines will boost your blog in the SERPs if you have quality backlinks. This practice is useful for increasing your blog's authority and visibility online.
Your Blog's Analytics Is Not Working Right
If there is no traffic on your blog, then it's possible that your analytics are malfunctioning and are not picking up your traffic. Your blog could be taking too long to load or have broken links. Apart from this, you could be blocking the search index without realizing it, which would cause your site to disappear totally from search engine rankings. Even if visitors are interested in your content, they may not stick around due to these unanticipated issues with your blog.
Failing to Address Bad Content
Audit your existing content on your blog. If you have been producing poor content and purchasing low-quality articles from freelancers and reviewers, your website is being brought down by a lot of damaging content? So your old blog should be reviewed and improved as part of a full audit. Check your content once a year to see if it adheres to the latest SEO standards and blog quality guidelines. If it doesn't, consider removing such articles.
Your Blog Is Overly Promotional
Your blog should draw the attention of people to your business. While promotional content has a place, it will never be effective if it takes up most of your site. The content that is promoted is unreliable. It is disfavored by search engines. It is disliked by users. It doesn't help readers with their problems, provide advice, or educate them on anything. Your blog should be centered on your readers. Use calls to action, not the content itself, to direct users to your funnel or your articles.
Zero Promotion For Your Blog
Modern websites require promotion to gain traction. So, rope in top advertising agencies to promote your content. Create an account on social media and share your content with your audience. Network with other bloggers by contacting other blogs in your field and offering to guest blog for them. Apart from this, think about producing some content to draw backlinks. There are multiple ways to promote a blog, and if you want to be successful, you should utilize at least some of them.
Your Blog Is Still Too New
It's pretty likely that you won't be experiencing frequent visitors or steady traffic in the early phase of your blogging. Be patient and maintain your focus. But you still have to put in some effort. You must diligently follow all the recommendations mentioned above over time to avoid any unreasonable delays and attract new visitors. This also entails creating new content, improving your blog's design, and engaging in social media for a long period of time to gain steady traffic. Needless to say, it will take work and persistence if you really want your blog to flourish.
Blog Is Not Optimized For Mobile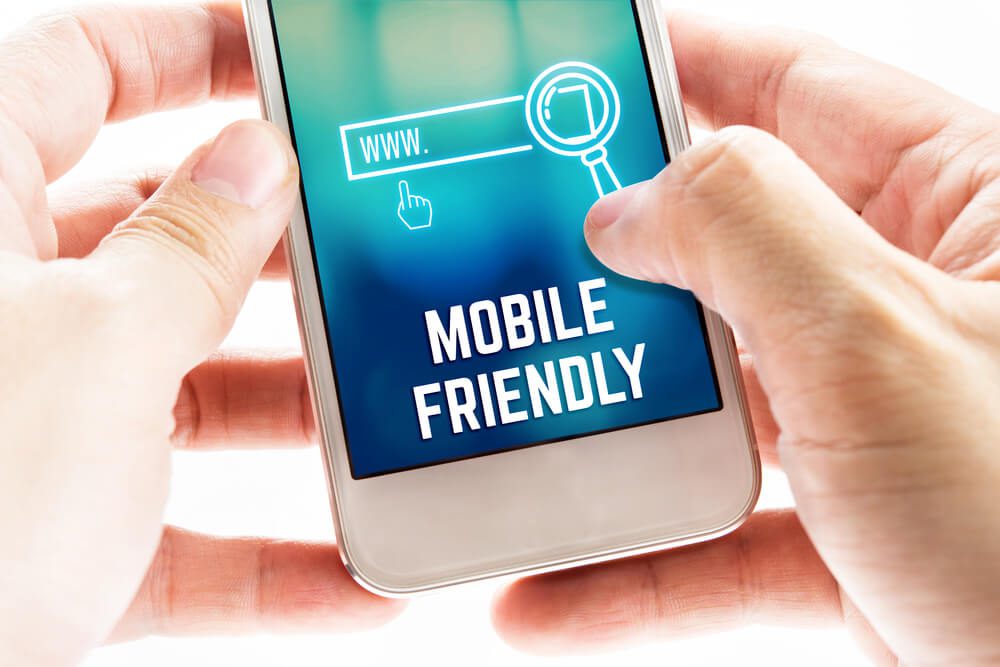 Having a mobile-friendly website is more important than ever, given that 60% of Google searches are conducted on mobile devices and that Google just switched completely to mobile-first indexing. More than 70% of visitors to your blog will probably do so on their smartphones. It's a big deal! In reality, many people use their smartphones as their only computers, limiting their access to the internet. In other words, such figures imply that if your website isn't mobile-friendly, you can lose out on a sizable audience.
You Are Underestimating Long-Tail Keywords
Long-tail keywords are longer, based on specific keywords that users are more likely to enter when searching or looking for a product using voice search. In comparison to shorter keywords, long-tail keywords typically have less search volume. They initially seem a bit counterintuitive, but if you know how to use them, they can be really useful. You have a better probability of ranking on search engine page 1 with a longer keyword. You may quickly increase traffic by doing it this way.
Embed Social Media Share Buttons
Social media is an important digital marketing tool to promote your content online. Users may quickly share the page they are reading on social networks with only a few clicks. Gaining website traffic is simple in this case. Additionally, including links to your social media profiles on your website or blog posts can drive more visitors to these platforms and improve your brand value. See whether any of these plugins are accessible for your website and try them out.
You Are Not Writing Email Newsletter
Let's not make writing a simple newsletter difficult. A weekly newsletter that highlights blog posts from the previous week will do. It's ideal for those who use their email as a reading list and is great for posting links to blog posts that you think your audience might not be aware of but want to look for. However, do not send an excessive number of emails or, even worse, too many links in a single email. Test diverse content and your ideal frequency range to see which works best for you.
You Don't Provide Your Content To Aggregator Sites
Your greatest hope is content curation, whether your goal is to connect with a new audience or simply gain attention. If you have a blog, chances are good that it has an RSS feed that aggregator websites can use to show the most recent posts on a given subject. People use these sites to subscribe to their preferred blogs, news websites, and any other relevant websites, and frequently choose to receive emails with these links. The majority of aggregators will discover your feed on their own.
Your Content Is Not Updated Frequently
Even the most evergreen content eventually loses its appeal, and ranking factors include the freshness of the content. You would be shocked at what a content refresh may accomplish, even if your article is still appearing on Google's front page. A new publish date on the SERP can considerably raise your Click-through rate (CTR), move you up the rankings, and result in a spike in visitors.
Wrapping Up
With some extra effort, you can join in the fun too. You simply need to learn how to do it well. So practice! Follow the points and make corrections wherever it applies to you. Here's the recap on the topics:
1. Failing to recognise your target audience
2. Overlooking a call to action (CTA)
3. Failing to use meta descriptions
4. You are not linking or getting backlinks
5. Your blog's analytics has malfunctioned
6. Failing to address bad content
7. Your blog is overly promotional
8. Zero promotion for your blog
9. Your blog is still too new
10. Blog is not optimized for mobile
11. You are underestimating long-tail keywords
12. Embed social media share buttons
13. You are not writing email newsletter
14. You don't provide your content to aggregator sites
15. Your content is not updated frequently
It's simple. Execute strategies in practice. You will begin to see an increase in traffic. You can surely do it. However, more time should be committed to creating unique content that draws more readers to your blog.