We understand the pain and struggle every music artist faces these days to promote their music on various platforms. As an upcoming music artist, you need a platform where you can promote your latest tracks free-of-cost with a Global audience for broad reach and recognition, and this is where Audiomack comes into the picture. With more than 2 million daily users worldwide, Audiomack has become a popular online-music sharing and streaming platform for upcoming artists and music lovers. It is a great place to share your music with a global audience without any restrictions. But how to use the platform effectively to increase your music plays and followers? Well, to help you out with this question, we have curated some 100% effective and working audiomack tips and tricks that you must follow for your account growth in 2022. So, let's begin.
How to Use Audiomack to Promote Your Music? – Seven Effective Tips and Tricks
As Audiomack is designed exclusively to promote upcoming and new artists worldwide, the platform keeps suggesting to people about the latest releases and artists as per their interests and genre. So, if you want to reach a large global audience on the platform, you first have to optimize your artist profile with complete and relevant information. Follow these tips to grow your Audiomack account:

1) Add all the relevant details to your profile while registering on the Platform
Sign up on the Audiomack platform by using their website or app version with your email (don't forget to verify your email). Once registered, complete your profile by adding all the relevant details, including:

Short Bio – Must be unique, catchy and compelling.
Profile and Header Pictures – These images will be visible to all the listeners associated with your profile, so use the high-quality ones.
Username and Profile Name – Keep it simple and easy to find by users.
Genre – Select the Genre related to your music so that relevant listeners can find and listen to your music alongside similar sounds.
Website URL – If you have a Youtube channel or any other website you want to promote, you can add its URL to your profile to divert traffic.
Label and Hometown – Let people know from where you are and who you are representing.
2) Link Your Social Media Accounts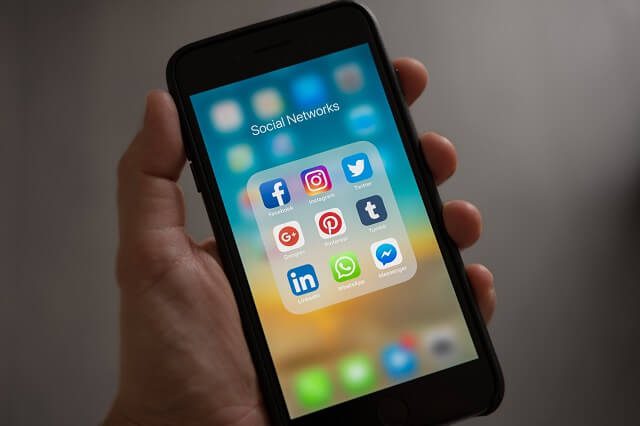 Connect your other social media accounts like Twitter, Instagram, etc., to validate your identity as a creator on the platform. Adding your social media accounts will also let the listeners discover and follow you on those platforms.
(See also: Buy Audiomack Plays)
3) Add Tags, Mood and Genre to every song you upload
Audiomack has tons of different playlists for various moods and genres. So while uploading your track, don't forget to mention the mood and genre from which it belongs so that the right people can discover and listen to it. You can also add tags related to your song and genre in the description to make it searchable.

4) Use Right Hashtags in the Audio Description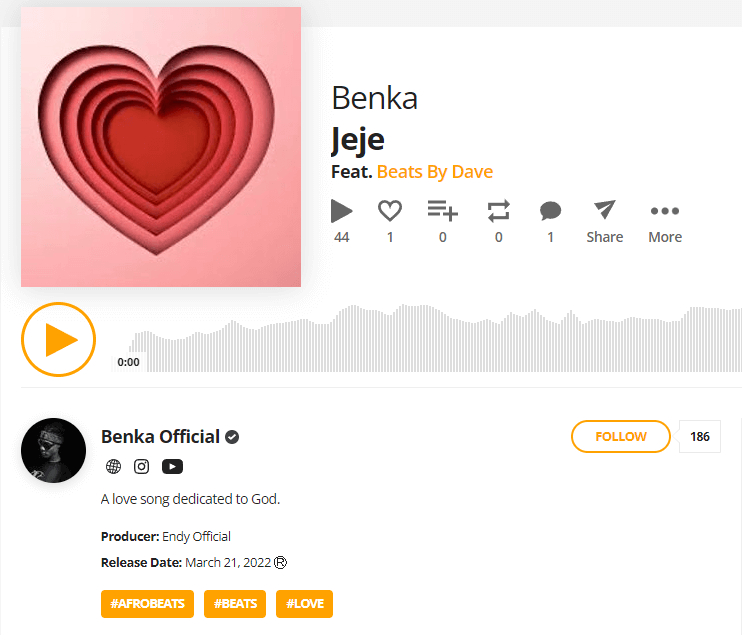 Like other social media platforms, hashtags do work on Audiomack as well. There are some popular hashtags that you can use in your audio description to make them appear in popular playlists and search results, like:
#Artists Feed
#OnTop
#Featured, etc.

5) Promote Your Audiomack Account on other Social Media Handles
Take advantage of your pre-built audience on other social media platforms to promote your Audiomack account and posted tracks. Audiomack allows you to share your track's URL directly on other social media handles like Instagram, Twitter, etc. It is always beneficial to set your Audiomack account on Public, promote it on different accounts, and let people know that you are available there.

6) Add Your Music to the Trending List
To get more followers and plays on your Audiomack tracks, you can add them to the Trending List. This list consists of the most trend-worthy songs recently uploaded on the platform and is available worldwide to many people at the same time. But you can submit only recent and one track at a time to be on the trending list. You can email your Audiomack track link to [email protected] to submit your track for the trending list.
(See also: How to Upload Your Music on Audiomack)
7) Apply for the Creator Authentication Program
Audiomack offers Creator Authentication Program to Creators for accessing exclusive tools and services to make them verified artists and monetize their tracks. You can apply for this program a creator must have:
Update Profile with all the information (mentioned in Tip 1)
At Least 2 Uploads
Minimum 25 Followers
Once you get qualified in the program, you will get:
A gray badge that distinguishes creators' accounts from listeners' accounts
Instant Notification Alerts to all your fans on every release
Access to new trending submission tools and creator services
Access to Monetization tools and features
Final Words!
If you are an upcoming music artist, you must try this platform and grow your account with all these tips to get recognition globally. Let people know about your music and talent. For more amazing tips, don't forget to check our related articles.