More than 500 million users, available in 155 countries and 75 different languages. These would be just some of the statistics to describe TikTok, the video-sharing app that has taken the social media world by storm since its inception in 2016. And ever since ByteDance acquired Musical.ly in 2017 and merged it with TikTok in 2018, the growth has been exponential. With all the hype surrounding this platform, there must be reasons why TikTok has become so popular. Here are 7 reasons why it is popular, and why you should be on TikTok.
Increased exposure and popularity
The average time a TikTok user spends on the app daily is approximately 52 minutes. Each video can only last up to a minute, which would mean an average user watches about 52 videos on TikTok. That's a lot of videos in such a short amount of time, giving content creators a huge chance to get recognized and gain exposure.
Ever since its release in 2016, "TikTok celebrities" have become a thing. Gaining traction on the app as a popular creator also helps boost a possible business venture you might have. An organic way to get the numbers coming in is to use trusted services like SocioBlend. The process is simple and the results are very promising.
(See also: Buy TikTok Followers, Hearts, and Likes)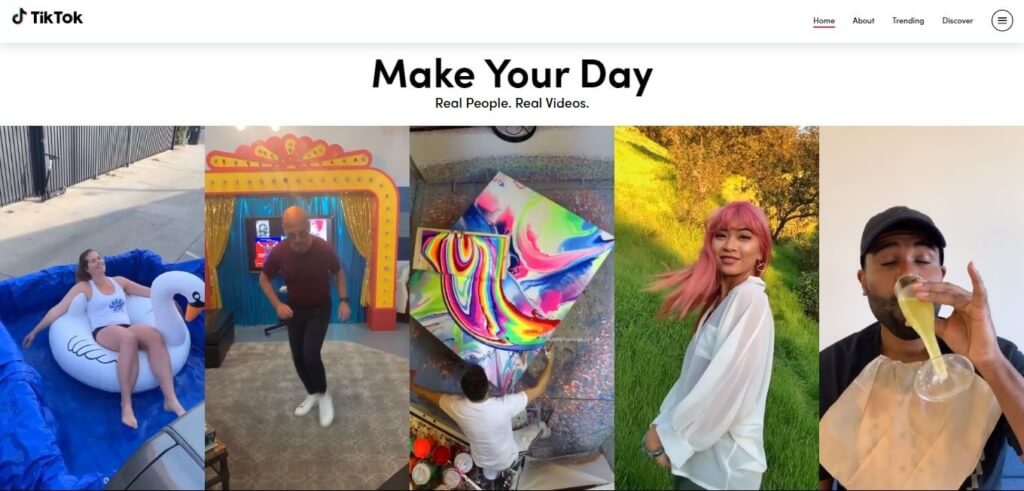 Showcasing your talent
What started as simple lip-syncing has now turned into something much bigger. Although YouTube and Instagram used to be places where people showcased their talents, it has since changed. TikTok with its simple interface and short-length videos seems to appeal more.
Whether your talent is singing, dancing, juggling or acting (to name a few), TikTok has a place for you. A quick flip through the Trending page of TikTok, and you'll be flooded with tons of creativity, some of which will leave you jaw-dropped.
Helps grow your brand
TikTok has become a method by which businesses and influencers promote their brand. The video-sharing service has helped this cause by launching TikTok Ads that allow for businesses to run ads as videos. Many services have reported that this added exposure for their brand, has increased the monthly sales by a large margin. It doesn't come as a surprise considering how many active daily users are on this platform and are huge TikTok fans. Since every social media app has an algorithm, using services like SocioBlend can help boost traction and online visibility.
Allows for global reach
To say that TikTok has a global outreach, would be an understatement. The service only launched in 2016 but already has more than 500 million active users. The app was in the top 5 most downloaded apps of 2019, which speaks volumes about how popular the app is in the world.
The massive amount of users on this platform means any user, irrespective of their nationality and popularity, can reach millions of people on the other side of the world. TikTok breaks political and religious barriers and allows global messages to reach the public.
The "TikTok For Good" campaign is focused on creating awareness about many social issues through the platform. The campaign aims to not only spread awareness but also directly influence change. Literacy and climate change are just a few of the causes that TikTok aims to affect using this platform with the help of the new generation of users.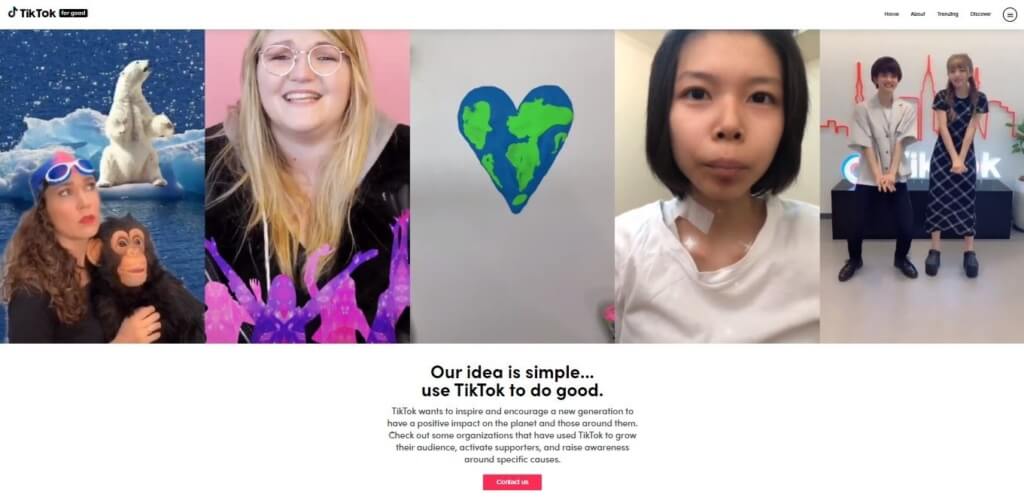 A filter-less process
Expanding more on TikTok's outreach is its realness that seems to appeal to more than a few. Unlike most of the other video-sharing platforms, TikTok prides itself on being as real as possible. Instagram, Snapchat and other similar services have become a platform where the content and the creators seem way too contrived. The filters add to the mess and create a system where realness seems to be undesired.
TikTok, on the other hand, showcases people in their most real light without any filters. To an extent, this is what makes some of us cringe, but this is also what makes the app beautiful and appealing to its 500 million active users.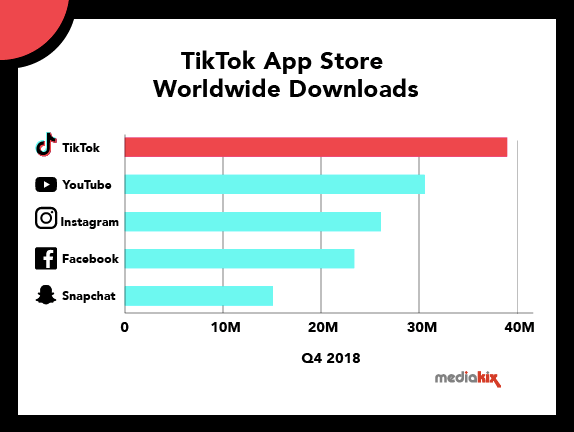 Picture credits: www.mediakix.com
A tool for preventing creative blocks
Whatever said and done, the amount of creativity that goes into making videos on TikTok is second to none. Yes, some of them might cause massive levels of cringe but for the most part, there's a lot of creativity that goes into the content that is posted.
The app has proved to be an amazing source of inspiration for creativity. Confused about how to edit a video? Looking for some new dance moves? TikTok has something for everyone, and a couple of minutes on the app should clear any creative block. Don't believe us?
(Check out the Top 10 TikTok Videos of 2019 and see for yourself)
Become part of a community
The final and most important reason why you should be on TikTok is because of its community. The active user count is increasing exponentially by the day, and the community is getting bigger. Being part of a community that looks out for each other is the best feeling ever, and TikTok boasts of such a community. This, in turn, can help fight the negative news that we are otherwise faced with daily. If nothing else, TikTok is a break from the mundane routine that otherwise consumes us. It is mindless fun mixed with large doses of creativity, and the possibilities are truly endless. With all that's said, there is more than enough reason to be on TikTok, keeping in mind that everything should be in moderation.