A huge video library and almost 100 hours of video are being uploaded to YouTube with every passing minute. Such analysis is surprising and reflects the sound user base of YouTube. No wonderment marketers are so keen to advertise their products and services. Moreover, to advertise on YouTube is not a rocket science or a tedious task rather just an affair of knowledge. The more you try hands on it, sooner you will start getting positive results. Before beginning with the steps, you should know about types of YouTube adverts you can use.
Types of YouTube Adverts
In-stream ads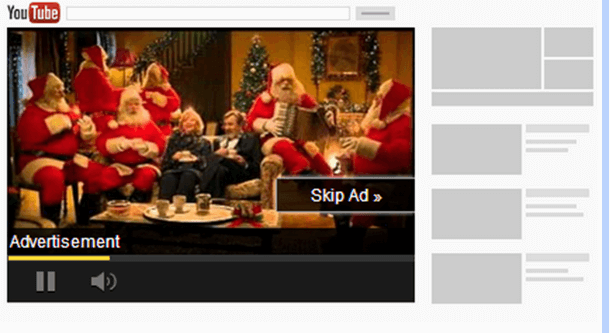 In-stream adverts are played before or during a video, many brands use this and allow you to skip after 5 seconds. One has to pay only if a viewer watches the ad continuously for 30 seconds or more. This space of ads is associated with reputable brands mostly consider it a tool to build trust.
In-slate ads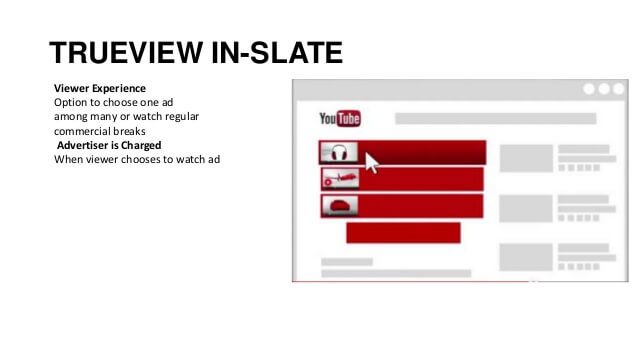 These ads mostly before playing a video of about 10 minutes or more. You can choose three different types of ads out of which one ad will be displayed. Unless the users actually watch your video, you don't have to pay for the ad.
In-search ads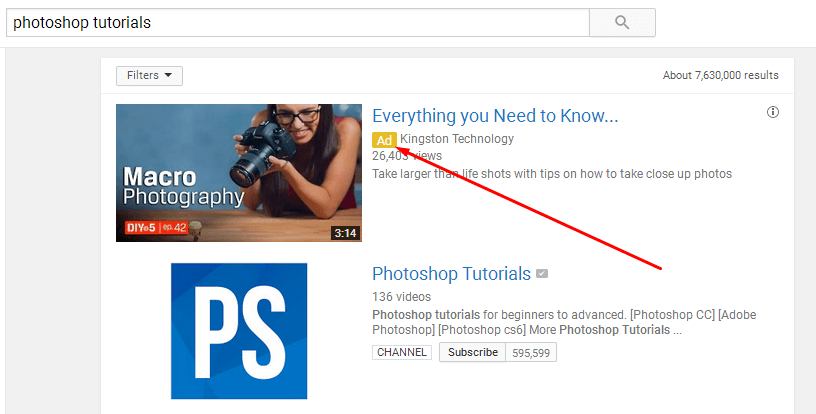 In-search ads are more like AdWords text adverts, they appear only when one searches for a keyword, generally, they are placed at the top-right corner of the video result page. And like other ads, you have to pay only when the viewers select a particular ad to watch.
See also: Buy Youtube views to increase views rapidly
In-display ads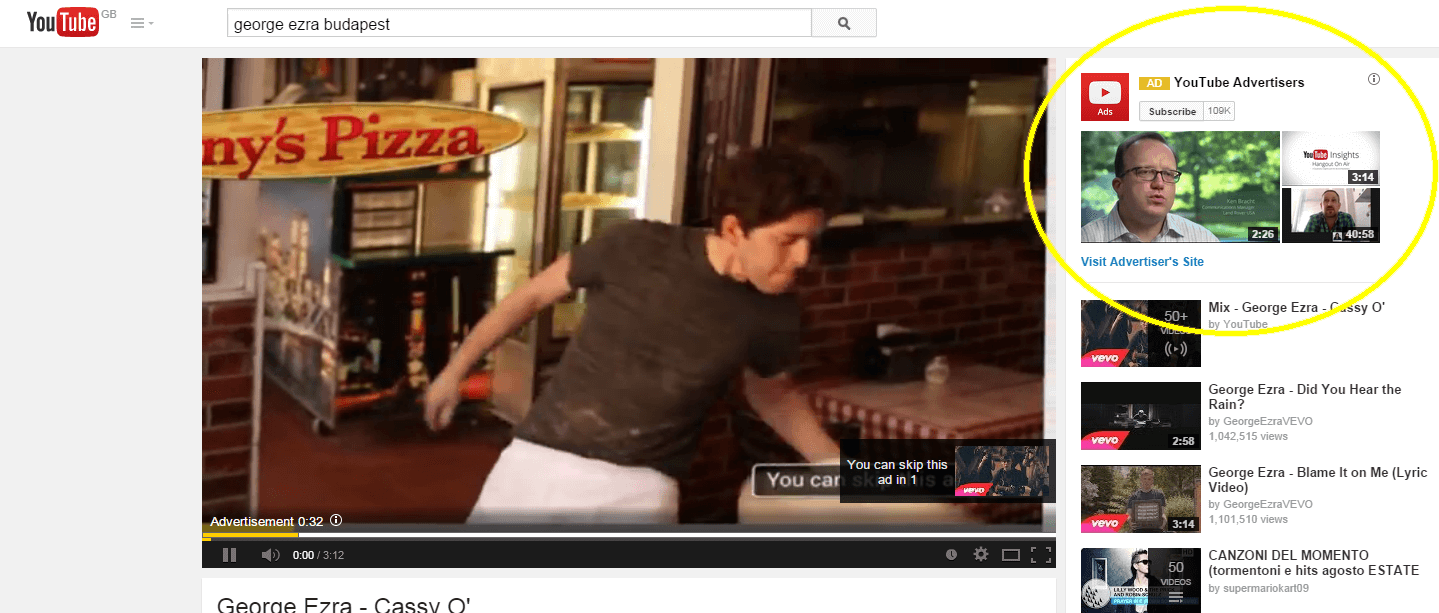 This type is quite different from other YouTube ad formats as they won't appear on YouTube, rather will appear along with the YouTube content that is embedded on other websites and are associated with Google network as well. You have to pay only if your ad will be watched.
How to advertise on Youtube with an existing  video
Step: 1
Sign-in into Youtube and click on My channel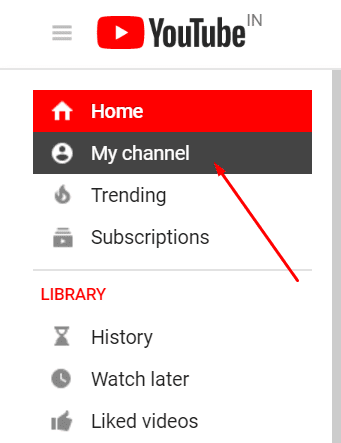 Step 2:
Click on the Video Manager

Step 3:
Click Edit on the video you want to advertise and then select Promote option.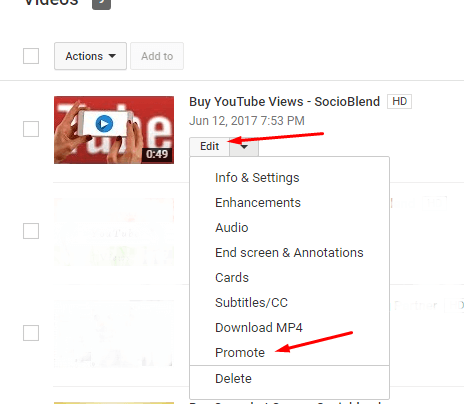 Click Promote your video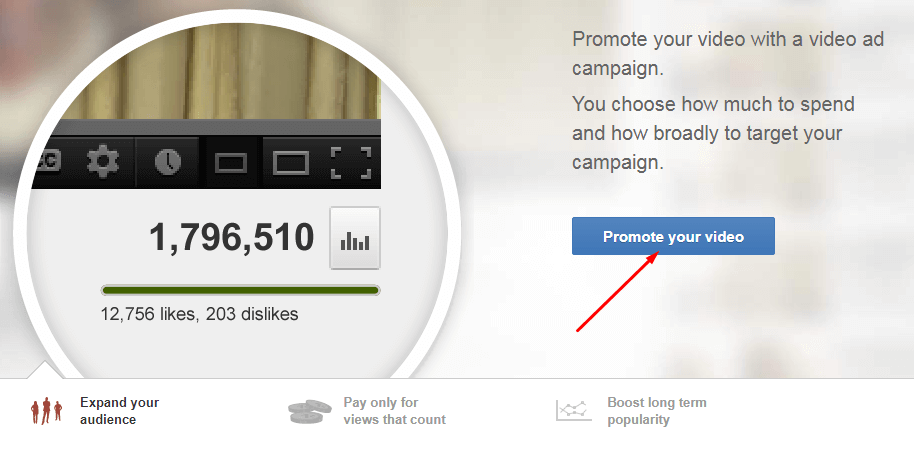 Step 4:
Select the campaign budget. You can enter the amount you want to spend daily or the total budget of the campaign.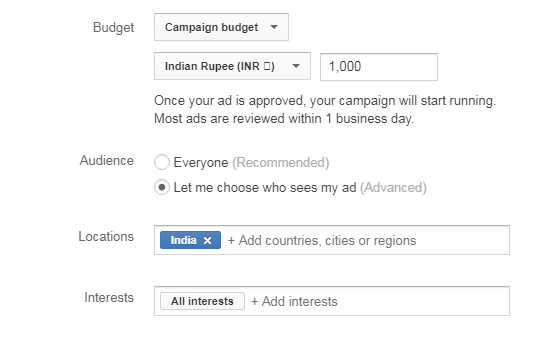 Depending on what you choose, on the right side, you will get an estimated result preview(as shown in the image below)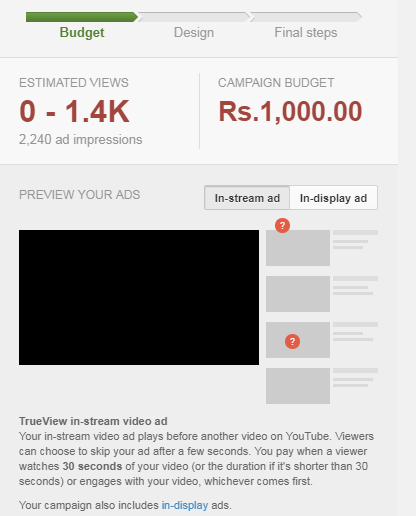 You can choose In-stream ad or In-display ad.
Step 5:
In this step, you have to design your ad, not actual designing but how it's gonna look to the audience. Headlines, thumbnails, description, etc.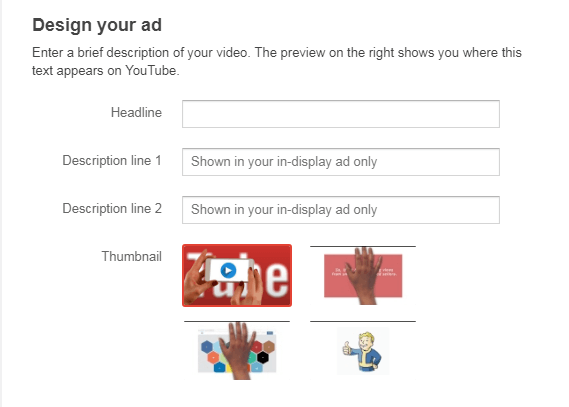 Step 6:
The final step is to sign in to Adwords with your Google/Gmail account. You need to upload funds to your AdWords account to publish your ad.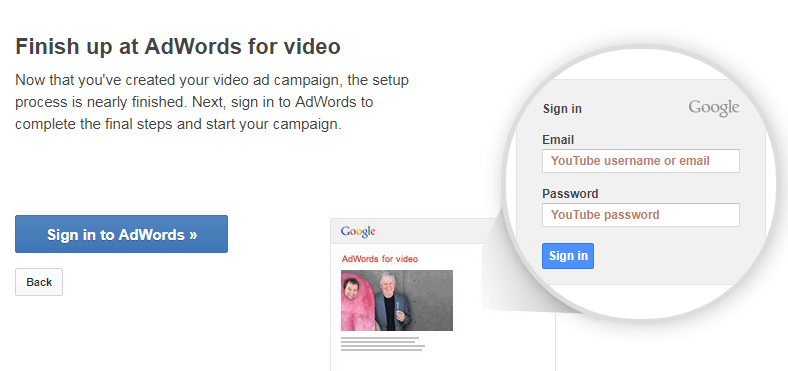 To get the best from YouTube ads, there is a lot more relevant information required for analyzing ROI. But to know how to get started with it here is a step by step guide for you to follow:
Make account of Google AdWords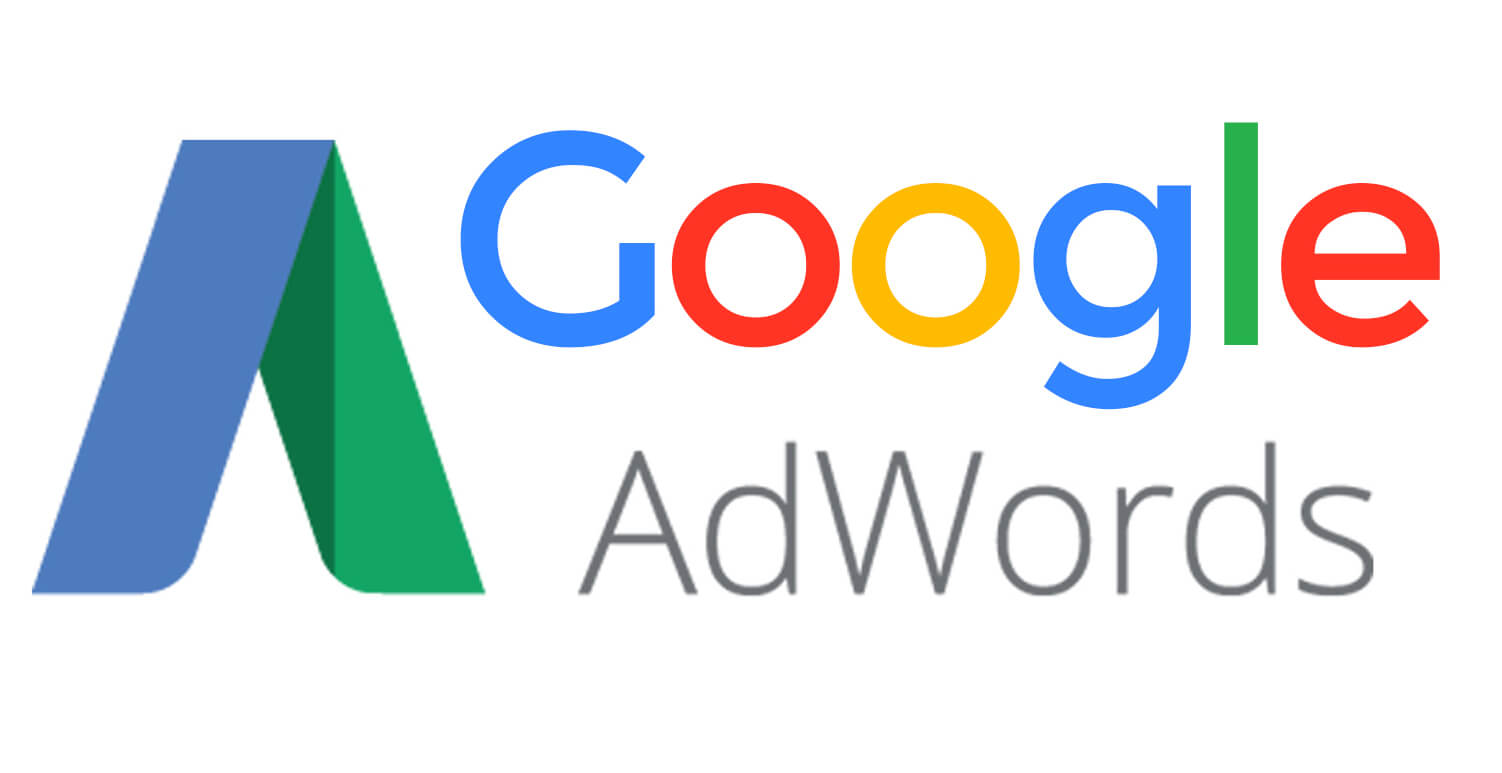 Firstly, you need to establish your Google AdWords account, the process is as usual as it's on any other social media account. All you have to do is to enter your details in the given areas and give an appropriate title. In case, you already have an AdWord account, simply open adwords.google.com/video     to create ad campaign according to the requirement.
Link YouTube and Adwords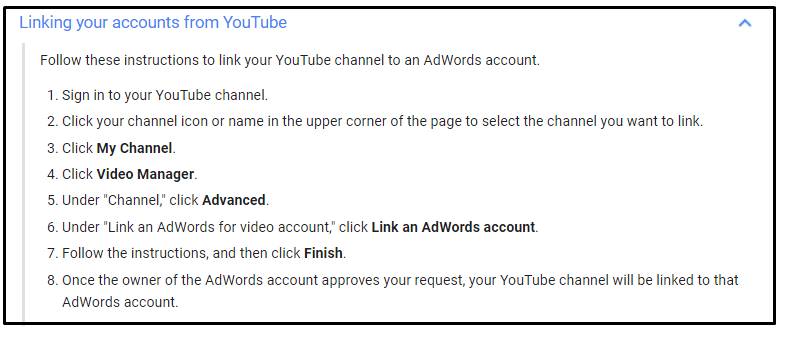 When you are registered on both YouTube and AdWords, the next thing to do is to link them both so that it becomes easier for you to handle the ad campaign. Just go to the navigation menu and press on 'Linked YouTube account' and half of the job is complete.
Set-up account setting
Open the window of general settings, and select a limit of the budget for your ad. It is recommended to start with a small budget in the beginning and then gradually start experimenting with the budget as you experience and learn more about the process. Also, the objective of every ad campaign is different than the other, therefore, learn to keep all these things in mind. The average spend falls in the bracket of $0.01 – $0.23. The ad spend you want can be selected and there is no compulsion to pay for the ads that are not getting any viewership. In addition, few other customizations are available for advanced advertisers to use while bidding for ads.
Select locations to display your ad
The target audience for whom you would be showing up your ads can be chosen depending on the country, regions or cities suitable to create a strong customer base. There is a wide scope of choosing broad sections of location in case you want to select a specific portion for a new campaign. The outcome primarily depends on the exactness of audience and the placement makes a lot of difference in creating brand awareness, hence to go a bit further and expand the audience can be a helpful addition for the ad campaign.
Upload your video
After sorting out the basic structure, its time to take the important step, which is to upload the video finally on your YouTube channel. The content should be monitored and cross-checked whether everything is in the right sequence or not, and also make sure the objective of the videos quite visible in the projection or not.
See also: How to get more views on your Youtube video
Check 'Advanced settings'
Open 'advanced settings' section and pick the days and time of the day at which you want the ads to be shown. In case you want the ad to be displayed at a particular time as you understand the convenience of the audience, plus the placement would be more striking as per your market research. So, in such condition, you can simply select the start and end date for your ads. According to experts, it is recommended to put off the ads between 12 a.m. to 6 a.m. as the rate of visibility is likely to reduce by a large margin. Choose a time schedule that includes busy hours or play hours when traffic will retain for long time periods.
Demographic selection
When you are allowed to consider specification like Age, gender, topics not only for a single ad but for the whole campaign. Basically, you can choose your own ingredients while starting with the recipe. Therefore, mostly the suggestion is to select the demographics carefully as the accuracy can bring favorable results that you have been looking for. It's an in-depth study of finally being able to make such decisions. Categories like interests, websites, words, and phrases need to be studied properly, before defining the limit of your target audience. Online marketers recommend being as much specific as possible so that the placement decision can be wise and appropriate.
Target specific devices
Likewise, a target audience has to be picked up depending on the devices they are most active on or the case might be vice versa, which means you can also target a particular medium like mobiles, laptops or tablets. This can be decided by knowing what device is being used mostly by the group you want to target. To find the answer, you must conduct an in-depth research. Which device is our consumer using and what ads you should post to reach them all with the minimum budget? Whether ads on mobile phones would be successful? The answer would be yes if your product is a mobile app.
Accurate keywords
All these points being followed won't add up to anything till the keywords you are using are not target the potential consumers. To search for the right keywords, you should go with Google Keyword Tool. This tool would help you find the relevant words or phrase that re being more searched and talked about things among the audience. Most of the database comes and depends on the Google search and YouTube. They both are main sources to find data, especially about Keywords and phrases. But be careful while choosing a keyword as they can lead your ad to the wrong audience. Short keywords or phrase have a wider reach while longer keywords would be more specific for your business to target, also it is likely to capture the right audience.