How Facebook ads are a better platform to promote your new business?
Social media advertising has thrived enormously in the recent years and is considered to be the most effective form of online paid advertising, as per the study conducted by Neustar in 2014. The best part about social media platforms is the wide reach, immediate influx of clicks, lasting impressions and conversions at low cost. It would be safe to say that this increasing popularity has compelled the businesses to allot up to 28% of marketing budget to social media advertising. Though Google Adwords has been the pioneer since the beginning and is still an effective marketing tool. Meanwhile, Facebook has emerged as an ace among all other social platforms and Facebook ads seem to compete with Google Adwords.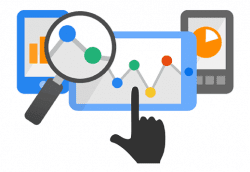 Google Adwords and Facebook Ads are based on PPC (Pay per Click) advertising channels but they differ in terms of implementation. Google offers keywords search, Google+ Business page, and other tools to manage the marketing campaign, which is relatively inconvenient. Whereas, Facebook offers low cost per click, Facebook fan page and Facebook ads, all these gears help in reaching out to the right target group effortlessly. Building a strong community base has been effectively possible with Facebook, which from some time is being considered a necessity.
Google Adwords vs. Facebook Ads
Some trivial alterations between the two reflect major variations in their output, such as Facebook search sessions last a bit longer than Google Adwords. This minute change affects the visibility of your product or service. Also, Facebook allows its advertisers to avail some unique targeting options like special messages for a specific target market. However, Google Adwords has delivered effective results as well, varying as per the nature of a business. So ideally, one should go for both and figure out the best suitable platform for their business.

For better understanding, here are few pros and cons of Google Adwords.
Pros:
Abrupt influx of traffic.
Huge potential audience.
Systematic keyword search targeting makes it user-friendly.
Easy to track with detailed measuring tool.
Returns are instant on investment (cost per conversion is easy to define and to understand the profit made).
Easy monitoring over daily budget and maximum cost per click.
Targeting the right audience using different options like Display and search network.
Cons:
It can be highly expensive if mismanaged while setting up the Google Adwords account.
It's time-consuming and difficult to set up for Google Adword payment.
Condensed space within the ad.
It's a tedious task to design the marketing campaign.
Strict policy for inclusion of content.
To include images and videos for selling products or services, it's mandatory to use any of the Google advertising like Google Shopping, YouTube advertising.
As per your respective industry, the Cost per Click (CPC) can vary from $9.90 to $22. 84.
Large audience makes it difficult to narrow down the potential audience.
Here's the list of some benefits and drawbacks of Facebook Ads:
Pros:
Easy to track the campaign.
Instant inflow of traffic.
Convenient to monitor daily budget and maximum CPC.
Immediate returns on investment.
Availability of extensive targeting options like regions, age, interests and income bracket.
Easy to set up as compared to Google Adwords.
Arriving early in the buying process and understanding the needs of customers before they know it leads to the expansion of reach.
Inclusion of images, videos to engage a target group is easier and hence better promotion and selling of products and services.
Cost per Click (CPC) is reasonably low (average cost is $0.61), differs as per the industry you deal in.
Cons:
Mismanagement while setting up the account can be costly but comparatively less expensive than Google Adwords.
As per the target market, the bulk of large potential audience can be inapt (Facebook ads won't be preferable for a business that deals in one city or town).
There are limited options to restrict your campaign, no arrangement to choose a specific time of the day or a particular day of the week.
Mostly effective for B2C market in particular.
Early reach in the buying cycle can cut down potential conversion.
Tabular comparison
| | | |
| --- | --- | --- |
| Channel | Facebook Ads | Google Adwords |
| Keywords | No | Yes |
| Likes | Yes | No |
| Psychographics (interests) | Yes | No |
| Internal Destination URL | Yes | No |
| External Destination URL | Yes | Yes |
| Purchase Intent (Motivation) | None | Learn, Research |
| Sales Cycle | Long | Short |
| Geo | Yes | Yes |
| Average cost | $2.50 CPC | $0.80 CPC |
| Demographic | Accurate, extensive | Limited |
The above comparison reflects the basic variation between the two. Ideally, there is no such universal marketing technique for a business to follow; it depends on financial capacity, target market of a product or service. In some cases, Google Adwords have made its mark, for many it remain on top of the charts. On the other hand, few ventures got enormous success in getting their target base through Facebook ads. Facebook has already shown a tremendous growth in revenue generation, there was a notable revenue growth by 50.5% in U.S. digital ad display, whereas, Google showed 33.3% growth rate, as per the statistical report of eMarketer, conducted in March 2015.
Facebook ads offer definite incursion of clicks at low cost unlike Google Adwords, which makes it an optimum platform, especially for a new business.