Thanks to the Ongoing Popularity of the Audio-based platform Clubhouse, Twitter has announced its new audio chat feature for all android & ioS users named Twitter Spaces. In its recent announcement, Twitter has announced that the new live audio rooms feature will be available to any account with more than 600 followers on Android and iOS.
To give Clubhouse a tough competition and make spaces more visible on its platform, Twitter has planned to launch some exclusive features for selected users only initially, but later it will be available for all users. So let's take a look at what you can expect from these Spaces and how you can create & join this feature on your account in detail.
Also Check: How Facebook integrated Spotify Mini player to compete with ClubHouse
What are Twitter Spaces?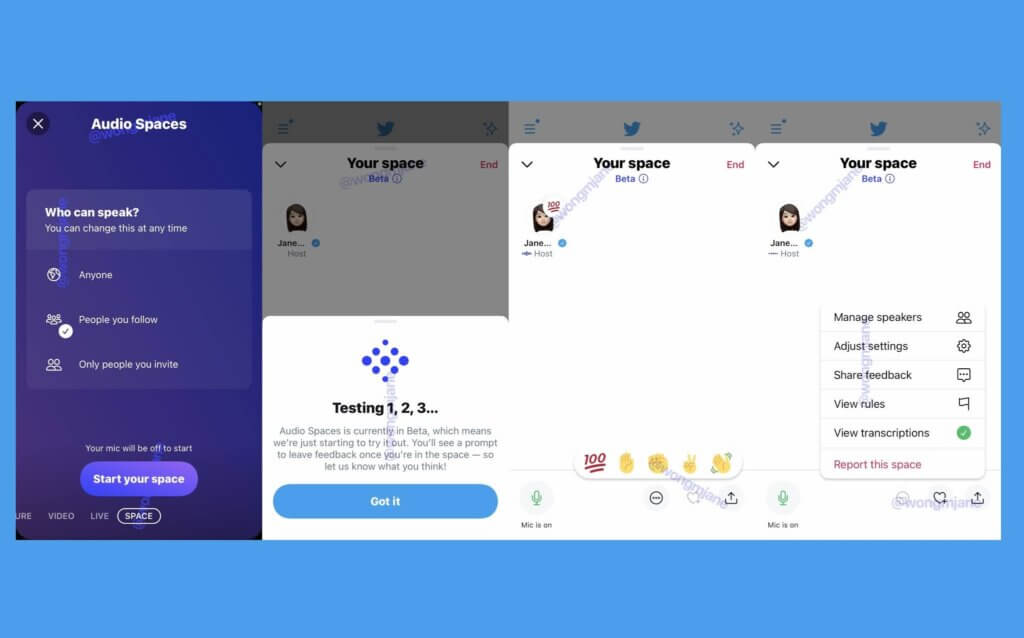 Twitter Spaces is the new live audio conversation feature launched by the platform to allow users to host or participate in audio chats hosted within the Spaces (aka chat rooms).
Currently, the feature is in its testing mode, and only beta testers can use this feature to create spaces on their account. Once the feature gets public, everyone will be able to create or join Twitter spaces to enhance the live audio chat experience.
What all features can you expect from The Spaces?
Twitter has planned many great features for Spaces to launch in the upcoming weeks to make it more user-friendly. Some of the features you can expect are:
Ticketed Spaces: Host will be able to sell tickets of their hosting event to charge some money from the users to generate revenue.
Schedule & Set Reminders about Spaces: Soon, Twitter will allow users to set reminders about their favorite spaces they don't want to miss. This feature will help creators to market their event in a better way.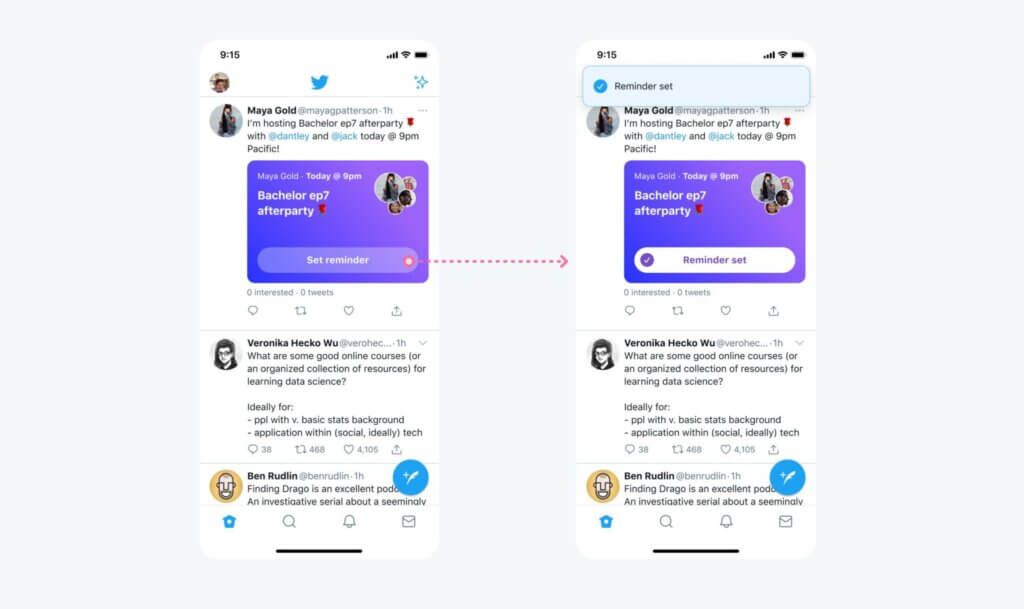 Ability to mute all speakers together: The host will be able to mute all speakers together to avoid chaos and confusion.
Live Captions & Emoji reactions: During the conversation, the host will also be able to add laughing emoji reactions and live captions for a better event experience.
Clubhouse vs. Twitter Spaces?
With all these features, Twitter Spaces will surely give a tough fight to Clubhouse. One of the most significant differences between the platforms is their user base, where Twitter obviously has the upper hand. While ClubHouse is still available for only iOS users, the spaces will be open for both Android & iOS users. Also, Twitter definitely has a much larger user base than Clubhouse.
Talking about the monetization part, while ClubHouse has recently started in-app donations to support favorite creators, Twitter spaces will generate revenue by selling event tickets. But only a limited number of users will be able to avail Ticketed Spaces feature initially in the upcoming months.
The clubHouse has not yet tapped into the creator revenue system, but Twitter will undoubtedly take a minimal cut from the revenue generated by Ticketed spaces, and the rest will go to the creators.
In terms of other features, Twitter has some better features that you won't find in ClubHouse & vice-versa. Rest we will able to decide after the release of the complete set of features of The Spaces.
How to Create & Join Twitter Spaces
To create twitter spaces, you need to have atleast 600 or more followers. But to join the spaces, there are no such criteria, and anyone can join as a listener. Here is how can you create and join Twitter spaces in some simple steps:
Steps to Create Spaces:
1) If you are an iOS user, long-press the Compose button and select the Spaces icon. Or if you are an android user, tap on your profile picture just like you do to create a Fleet, and scroll right to find the Spaces icon.
2) Once you find it, tap Start Your Space and turn your microphone On by tapping on the Mic icon.
3) Now, Twitter will ask you to caption your speak. Allow live captions, add a description and speakers (maximum 10) from the people you follow or invite or everyone.
4) To end the Spaces, tap on Leave in the top right, and your space will be no longer available to the users. But Twitter will keep it for 30 days for your review.
Steps to Join Twitter Spaces:
You can join the spaces by either:
Tapping a purple bubble around a host's picture at the top of your timeline
Tapping a purple spaces box within the tweet.
But Space must be live to join in both cases. You cannot join the ended space.
To know more about Twitter Spaces, stay tuned with us!