Are you ready to join the growing ranks of gamers who are turning their gaming hobby into a lucrative income stream? Twitch is an online platform where gamers can live stream themselves playing games and generate income from donations and sponsorships. In this blog post, we'll show you how to make money on Twitch and become a successful streamer! So, what are you waiting for – let's get started!
What is Twitch?
Twitch is a live streaming platform created by Amazon for gamers to stream their video game experiences and connect with viewers online. In recent years, Twitch has evolved into a community of people who watch and participate in gaming culture, including streamers who monetize their content. Through subscriptions, advertisement revenue, donations, and merchandise sales, streamers have the opportunity to make money while entertaining their audience.
For those looking to start streaming or enable monetization on Twitch, getting started can be daunting. There are ways to gain subscribers and followers for Twitch, as well as setting up donations and linking your payment account to enable monetization. Once you have established yourself on the platform there are several other creative methods you can use to generate additional revenue from your channel, including partnerships and sponsorships from third-party websites, affiliate sales from gaming content suppliers, and merchandise sales from your channel store page.
By understanding the different methods available for making money on Twitch, as well as the necessary steps for properly setting up your account; you will be able to start building a successful career as an online streamer!
Related: What Is Twitch? Should a Non-gamer Be on This Platform?
Understanding the Twitch Platform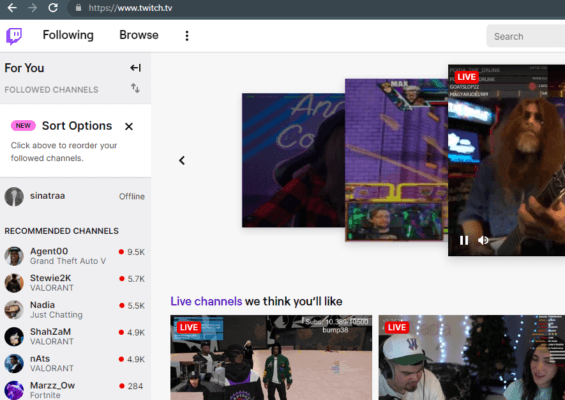 To make money on Twitch, it is important to understand the platform. Twitch is an online streaming service that allows users to watch or broadcast live streaming content. It is a popular platform used mainly by gamers and primarily focused on Esports and video games.
Twitch's platform offers multiple ways for users to make money including subscription fees, advertising revenue, donations, and sponsorships. Subscribers are users who pay a fee each month to have access to exclusive content only available with a subscription. Advertising Revenue allows streamers to generate income from ads that play during the streams such as banner ads or mid-roll videos. Donations allow viewers on the stream to give tips or gifts directly to the streamers in the form of money or virtual gifts like emojis or badges. Lastly, sponsorships allow Twitch streamers access to relationships with major brands (like Microsoft) or influencers who provide support and funding in exchange for promoting their product within the Twitch community.
Overall, understanding how the Twitch platform works is essential for streamers to find success when it comes to making money through their streams. With knowledge of how it works and dedication, someone can start making a real income from their content on this great platform!
Related: YouTube Streaming Vs Twitch Streaming: Which is better and why
Setting up Your Twitch Channel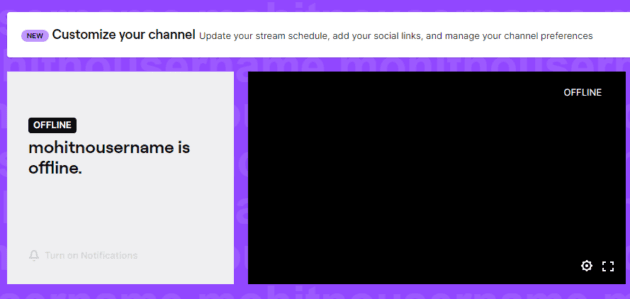 Setting up your Twitch channel correctly is the foundation of your streaming career. Take careful steps to make sure that your channel is well-crafted and consistent with the content you plan to produce in the future. Here are a few tips to consider:
• Pick an eye-catching username and channel name – Don't be afraid to get creative and make sure your channel stands out!
• Choose a profile picture and cover photo that reflects the theme of your streams – This is important for brand recognition.
• Ensure all of your information is up to date (e.g., biography, streaming schedule, social media links) – Your viewers need to know who you are so they can keep up with you!
• Consider adding features like bots or a subscription system – These features help personalize the viewing experience while driving engagement.
• Create exciting videos and graphics for your page – Visuals can draw attention and unify the look of your channel. You want people's eyes glued to your content!
By spending time setting up your Twitch channel before you begin streaming, you can ensure that everything runs smoothly without any hiccups down the road. Good luck!
How to Make Money on Twitch
Twitch is an increasingly popular streaming platform that allows users to make money by streaming their gaming, music, or other activities for viewers. It provides tons of options for monetization and can be a great way to monetize your passions and skills.
To make money on Twitch, you will first need to build an audience. You can do this by networking with other streamers and viewers, as well as signing up for a Twitch account and displaying promotional material on other social media platforms such as YouTube, Instagram, and Twitter. Having a strong online presence will help bring in more viewers.
Take the time to get familiar with Twitch's monetization options such as subscriber payments, game sales revenue shares, donations through services like Streamlabs and PayPal donations buttons on your profile page, ads shown during your broadcast (for Partner channels), Bits (formally known as Cheer) donations that allow viewers to donate bits directly while watching your stream in exchange for unique emotes they can use during the stream (for Affiliate channels).
Once you have built an audience it's important that you continually create content that adds value and entices new viewers. Think of strategies such as setting up engaging challenges or contests that include prizes or giveaways – this helps attract and keep more people interested in your content. Additionally, you should also invest time into building relationships with brand partners who may offer generous sponsorship opportunities if they enjoy watching/interacting with your content regularly.
Finally, you must stay organized when managing income sources from different streams such as donations or subscriptions – look into services like Streamlabs which provide users with detailed analytics about their broadcasts including income sources & viewer stats which makes accounting simpler along with enabling fund transfer services including PayPal & much more directly from the platform!
1. Earning Money Through Subscriptions
Streamers can earn money through subscriptions from viewers, allowing them to receive recurring payments for creating content. These payments are typically either monthly or every three months and can range from $4.99 to $24.99 per person per month, depending on the tiers offered by the streamer. Generally, Twitch will take 50% and the remainder is given to the streamer.
If you decide to offer subscriptions as a way of making money on Twitch, you must provide enough value to keep people subscribed: high-quality streams, exclusive content, and rewards (for example emotes) are all effective ways of encouraging people to subscribe and remain subscribed over time. Unique shows or specials exclusively available through subscriptions add extra incentives as well. You can also incentivize new viewers who subscribe during your streams by offering special privileges or rewards For example 20% off any merchandise in your store for first-time subscribers; always be creative when thinking of ways to reward subscribers!
2. Monetizing Your Twitch Streams with Ads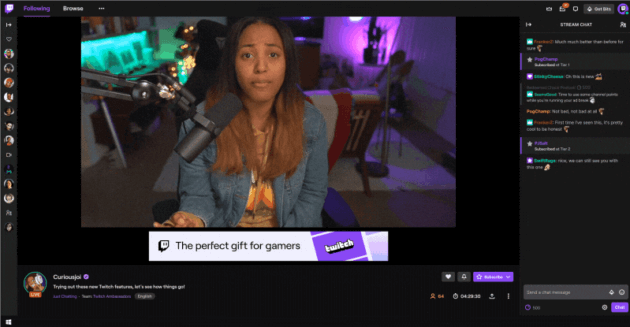 One of the most common methods of monetizing a Twitch stream is using ads. Ads on Twitch are simple, as most are pre-roll ad spots that appear before your stream, as well as sponsored posts that you can create for brands. All these methods allow you to earn money from your stream and establish a strong revenue source over time. Here's how to monetize your streams with ads:
1. Make sure you meet Twitch's Partner requirements: To begin making money on Twitch with ads, you need to be a verified partner and have 500+ average concurrent viewers within the past 30 days across all of your broadcasts.
2. Apply for Media Area Ads: Once you've met the partner requirements, apply for Media Area Ads in the Twitch Dashboard so that advertisers can reach out about sponsored posts on your channel or pre-roll video spots before broadcasts or clips.
3. Implement Ads in Your Streams: Once accepted into Media Area Ads, implement ads into your content by allowing an approved ad campaign before one of your streams and establishing weekly dedicated content slots for sponsored campaigns in key sections such as Pro Player Content or Q&As.
4. Track Your Campaigns: As you move forward with accepting ad offers and launching campaigns, evaluate each one to make sure it resonates well and is having a positive impact on viewers before continuing or expanding it further down the line. This allows you to better identify what works best for viewers and optimize future campaigns accordingly
Tips for Growing Your Twitch Audience
Twitch streaming success depends heavily on the size of your audience. Growing your audience takes time and effort, but there are a few tips and tricks that you can use to increase follower count and viewership.
First, focus on creating high-quality content. Consider investing in a good microphone and capture card to ensure you have the best quality audio and video for your streams. Additionally, look for ways to stand out – engage in conversations with streamers in the same genre as you and participate in activities that are sure to catch people's attention, such as giveaways or collaborating with fellow streamers. When you post online, make sure that all of your posts are well-written and interesting – having consistent social media accounts is highly important when it comes to growing your viewers.
Secondly, make sure that viewers know when they can expect new content from you. Having a consistent streaming schedule will come naturally after some trials, so do not be afraid to tweak it until it feels right for both yourself and your audience. Additionally, use scheduling features across platforms like Twitter or Instagram Story reminders so viewers know when to tune into your stream! They will appreciate this feature immensely.
Thirdly – promote yourself! Find live streaming communities around Twitch or gaming forums where people might be interested in what you have to say or show in your streams; introduce yourself there politely and try participating frequently in conversation whenever possible! In addition, consider advertising options available through Twitch such as sponsored Tweets or targeted ads; this could enable more visibility for those who follow relevant topics or personalities featured on their network. Moreover, these options will help create more organic engagement with other content creators than just posting alone in public channels.
Conclusion
Twitch is an excellent platform to make money, but the process can seem daunting. In this guide, we've explored how to create streams that bring viewers in and keep them coming back. We've discussed multiple monetization strategies – from partnering with Twitch to creating a merchandise store – that makes it easier for streamers of all sizes to generate revenue from their streams.
Finally, we offered some tips for making sure that your streams run smoothly and engagingly so that viewers are more likely to hang around and contribute financially. If you're serious about becoming a dedicated Twitch streamer, the tips and advice here can help you take the first steps toward making money on Twitch. With dedication, consistency, and determination you can turn your hobby into a reliable source of income!