Facebook's new feature Tributes section dedicated to dead people. Since the launch of Facebook in 2004, a lot of social media apps have come into existence like Instagram, Twitter and Snapchat. However, Facebook was the first breath of fresh air that made us come out of our shells and comfort zones to socialize, make new friends and explore the world of digital. It's been 15 years since the commencement of Facebook by Mark Zuckerberg and the social media networking Service Company is still going strong and is relevant to our lives.
Starting from uploading birthday and wedding photos, updating our relationship to professional status, or whether it is looking for recommendations for the new fancy eateries and communicating with our loved ones, Facebook has made our lives easier and the world smaller as connecting with people is no more a tedious task. In fact, Facebook is also aiming at growing their social network strong by giving people the control of managing their accounts even after death. Yes, you read that right.
In 2015, Facebook allowed users to appoint family or friend as their legacy contact who would be in charge of their Facebook account after they die. Recently, the company introduced a feature called 'Tributes' for the memorialized accounts where loved ones can remember their lost one and cherish the old happy moments spent with them by sharing stories, memories and commemorating a birthday. Basically, this feature allows the legacy contacts to take over their loved one's account as they will have more control over the content posted.
In a blog post for Facebook, Sheryl Sandberg, COO of Facebook wrote, "I had very close friends, particularly one, who had lost people and told me how important Facebook was to preserving their memories. My friend Kim had lost her brother, he died by suicide, and she and her mother were not up to having a memorial service, so Facebook became that memorialization place for them."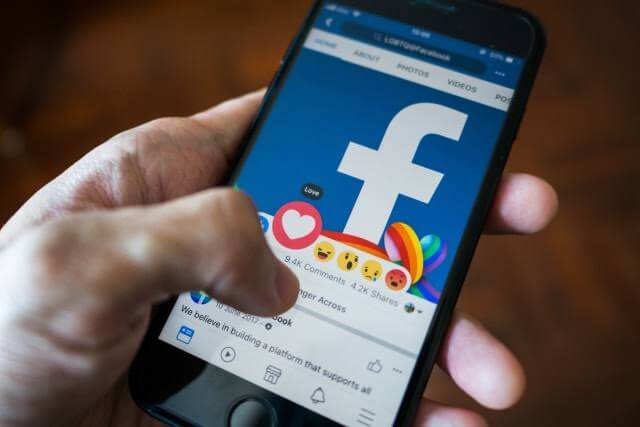 Her blog post also stated, "I've heard from people that memorializing a profile can feel like a big step that not everyone is immediately ready to take. That's why it's so important that those closest to the deceased person can decide when to take that step. Now we are only allowing friends and family members to request to have an account memorialized."
This feature gives the power to the legacy contacts to moderate the tributes tab by limiting who can post and see posts. Additionally, they can delete the posts if necessary, modify tag settings and remove tags. The legacy contacts can also change profile and cover picture, accept and delete friend requests and pin posts on the profiles. However, they won't be allowed to read any messages that the deceased receives on the account and it also restricts them from removing or sending friend requests.
In a statement to Wired, Alice Ely, a product manager at Facebook explained, "We have a hard stance against never allowing anybody to log into [someone else's] account, but that's exactly why we wanted to create a legacy contact to give [people] these controls to manage the profile after the person has passed away."
(See also: UK Based Woman Faces Arrest in Dubai over Two Years Old Abusive Comments on Facebook)
Facebook hasn't allowed 18-year-old and below to designate a legacy contact and therefore, their parents will be the ones who will be in charge of their accounts. This has come after parents complained to Facebook that they didn't have the right to change anything on their child's timeline after he/she passed away as it had gone into the frozen mode. "We had one instance where parents wrote in to us and their daughter's profile picture was a picture of her at a Halloween party. It was really distressing to see because she had died at that point, and they didn't want to remember her in this Halloween costume," says Ely. "That was one instance where we allowed them to become the legacy contact, and going forward this will be the policy."
(See also: Facebook Is Going to Integrate WhatsApp, Instagram, and Messenger)
Meanwhile, post the kick start of the memorialization process, Facebook is working on making its system better and user-friendly by using artificial intelligence. The motive is to not let the deceased user's account appear in painful places that might lead to agony, like the suggested invite list for an event and in birthday notifications. Tributes is a dedicated section separate from a dead person's Facebook timeline and will function like a digital memorial or gravestone, which the legacy contact is in charge of maintaining.
In true sense, Facebook is truly transforming our lives for both living and dead. Through this initiative, Facebook is doing its bit to keep the connection intact and relationships strong even after someone has passed away. The company stated that 30 million users already view memorialized profiles each month. Considering this information, we can say this new feature will truly be of great service to the users as they can reminisce their loved ones.