Every idea needs a Medium!
With this approach, the publishing platform Medium has gained worldwide popularity and presently witnesses around 70-90 million active monthly users. While the platform focuses on publishing more informative content for the users, it does follow the same plans regarding viewerships, subscriptions, and monetization. And when monetization is in the picture, how can one miss out on the number of followers?
Followers on Medium are significant as they help in generating revenue for any content creators. So if you are a creator and particularly a writer who wants to get published globally, Medium is what you need. Also, we have a guide for you to understand the Medium better.
Why do you need the 100 Medium Followers?
The simple answer to this question is to earn through Medium. For that to be possible, you need to enroll in to Medium Partner Program.
You can also check out our interesting article on how does Medium Partner Program works in 2023 for all the latest updates related to earning from Medium.
And the most important hurdle in this process is the criteria that you need to have 100 Medium Followers.
So how do you get that? Read more to find out.
Journey of getting your first 100 Medium Followers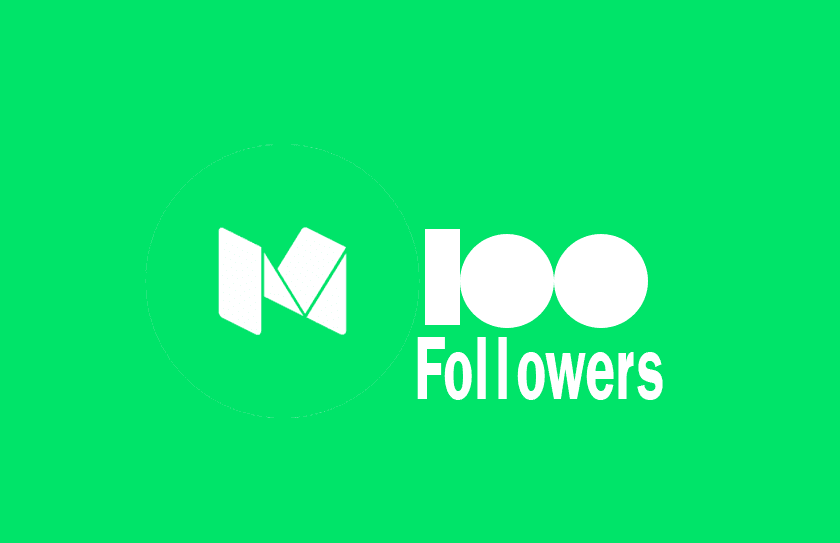 1. Articulate content regularly
A regular presence on the platform increases your chance of being noticed among the users. You do not have to give something too extraordinary more than making a present. You could try giving out simple yet informative content regularly and see the results for yourself.
2. Purchasing Medium Followers
To grow your Medium Followers count, you can always switch from free ways to a fast(paid) way. There are many options available to buy Medium followers from trusted sites. This is one of the quickest ways to reach the milestone of 100 Medium Followers.

3. Be Dynamic on the Application
Be proactive! Just sending out your content will not help. Try to engage in other posts and start interacting with people writing in the same niche. It will help you connect with people bearing similar interests who would as well follow you for your work.

4. Understand the Platform Algorithm
Knowledge of the algorithm is necessary no matter what platform you pick. A very few users on Medium have the luxury of a thousand or more Claps, but why? That's because the platform algorithm favors users for how they perform. Click here to find out.
5. 'Follow for Follow' method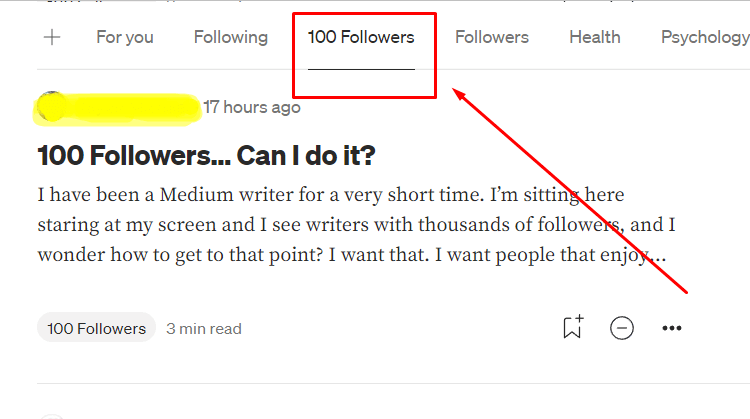 I have to agree, this is not the most sophisticated method, but it is the most easiest, and tried and tested method which works even now.
All you have to do is, follow the topics related to "100 Followers", "Followers".
Clap and Follow their profiles, and post on their comment section to do the same. In no time, you will be getting followers using this tip.
I personally gained 100+ Followers in 20 days. You can see in the image below.