Instagram influencers are traumatized to hear this heart-breaking news that 'like' button is no more in the US. Instagram is no more good for influencers. Find out more.
From all over the world, Instagram has an enormous number of followers and influencers. But this recent announcement seems to be disastrous for the influencers. In the US, Instagram is not going to have a 'Like' button. Starting the test to hide the button in countries like Canada, Australia, Italy, Brazil, New Zealand, Ireland, and Japan. This will then expand the test to other parts of the US as well.
After this announcement, some of the influencers have shown their agreement with the test, whereas others think it would be a bad idea to remove the 'like' button. One of the most popular celebrities and Instagram influencers, Kim Kardashian West agrees with the decision. She stated that it would protect the mental health of the users, as they sometimes go too far to get the likes. However, Cardi B, a famous hip-hop star shared the problem faced by comments. The problem with likes is not as much with the comments. Sometimes, they are nasty and crazy to ignore.
(See also: 10 Tips to Become an Instagram Influencer)
Adam Mosseri, CEO of Instagram, explained that it is definitely in the line of progress for the company, which is ultimately good for the business is being done. Regarding the fanbase of influencers, He stated that there are some other useful analytical tools for the influencers to work on, to find out with whom they are getting better engagement.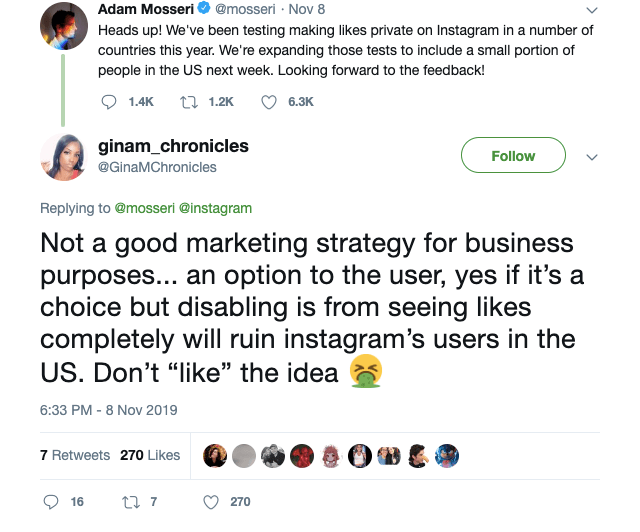 After all this, some of the American celebrities and influencers headed to Twitter and cracked up jokes there. Here are a few:
Rapper Juicy J tweeted that this is not going to work, and appealed to the users to go back to their real life, and leave Instagram.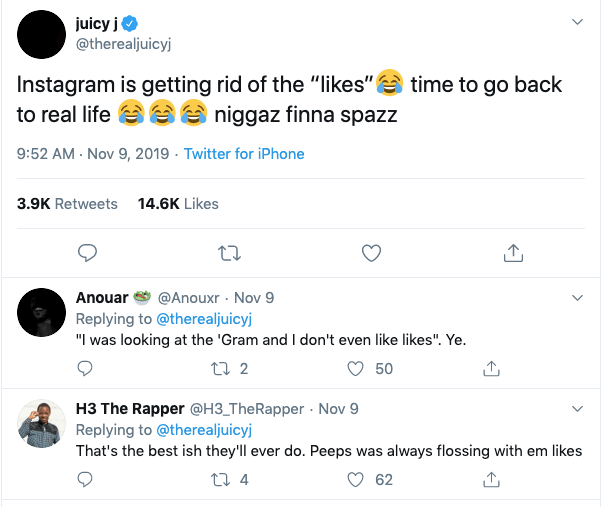 Rapper Rico Nasty clearly said hiding likes will be a straight dead-end for Instagram.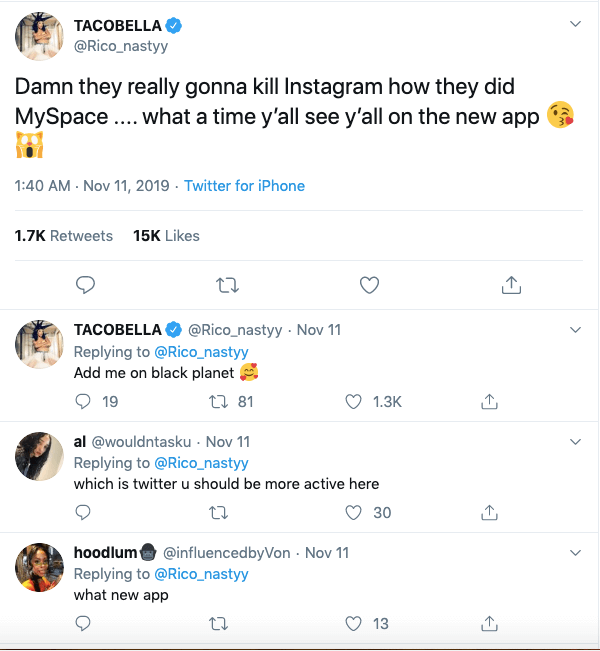 Taking to the boat to the disapproval, Nicki Minaj showed her disappointment by saying that removing likes will take away the power from the independent artists. What is being liked or how much it is being liked will not get identified or recognition. Even threatened, if the decision goes into effect she will not post on Instagram.
(See also: How Do You Become a Social Media Influencer without Showing Your Face?)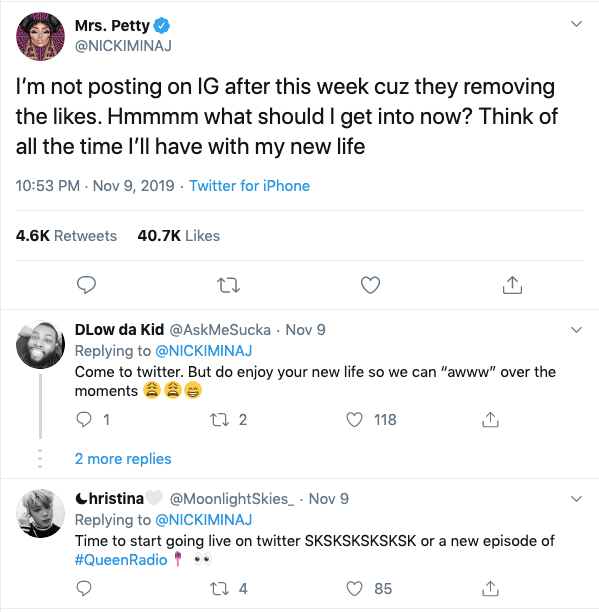 Tracee Ellis Ross showed her disappointment stating that the like count creates a culture and removing it is not a fruitful decision from a creative perspective.
On the contrary, some other influencers argued that several likes don't matter in comparison to follower count and impressions of a post. A social media strategist, Karen Civil suggested that the influencers should not give attention to the likes count, rather focus on the impression of a post.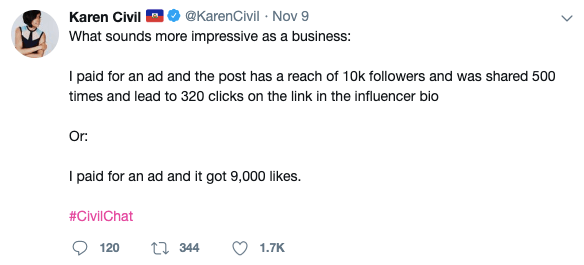 The reaction from all over is mostly negative, influencers are stimulated to feel insecure about the fan following they have been gathering since so many years. Moreover, the declaration demands a different way of approach to get maximum visibility of a post. The decision is more about a change of outlook, and it's not easy for many shifts the angle of perspective so quick. Might be a disturbing change, but adaptability is the only choice influencers have from all over.
SEO Analyst and a part-time Content Writer.
Latest posts by Mohit Maheshwari (see all)