Pinterest is one of the leading platforms for eCommerce brands to generate sales & revenue. Currently, the platform has launched Verified Merchant Program in the UK, Australia, Canada, France, and Germany, along with the expansion of shopping features in Australia, Canada, France, and Germany. These latest Pinterest shopping features are designed to enhance user's purchase experience, and if you are a frequent Pinterest user or a brand, you must know how these features can be beneficial for you.
Here is the complete list of these recently expanded shopping features that you must try on your profile. Let's begin.
Check: 5 Reasons You Should Be Using Pinterest
Latest Shopping Features on Pinterest You Must Know About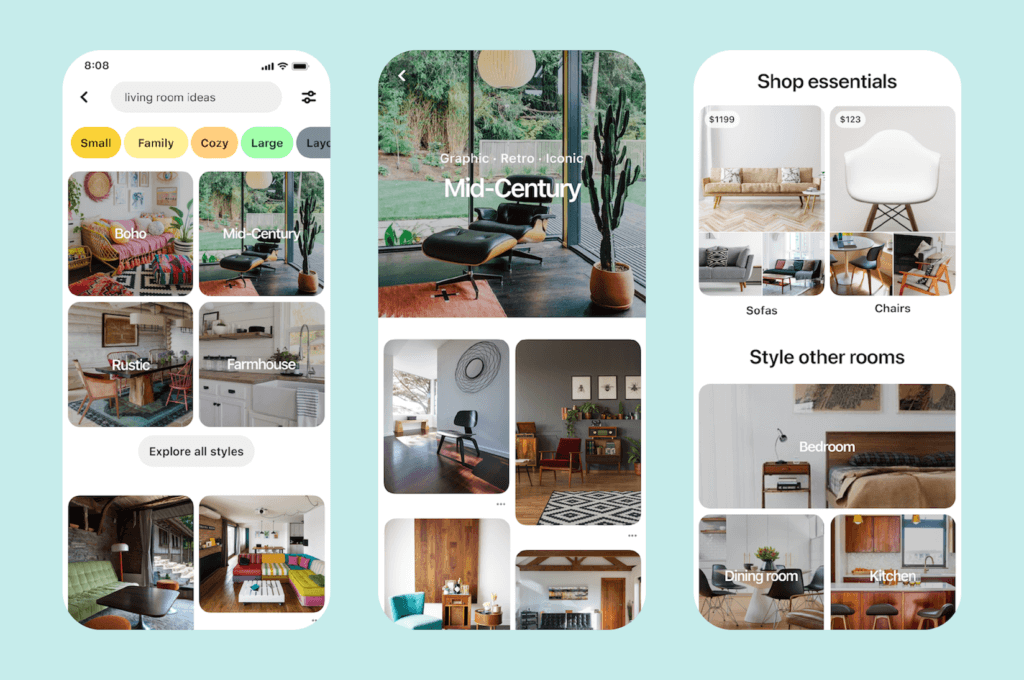 1) New Shopping List
The new shopping feature will allow Pinners to easily access all the shopping products/pins by saving them in one place, so you don't have to hunt around through your saved pins or boards to purchase the products you are considering.
You can find all critical information in one place, such as price, reviews, and shipping info, in one grid to compare and purchase. The shopping list will be available on your profile. Also, the pinners will get notified of any price update or down on those products that they have saved in their profile. The feature is currently available in the US & UK, coming soon to Australia, Canada, France, and Germany.
2) Shop from Search
Shop from Search is the most common way on Pinterest. The platform is full of ideas and pins related to almost everything. You just search for anything you want to buy using its search bar, and it will show plenty of results on which you can click to head towards the website for the checkout directly.
3) Shop from Pins
Pinners always get inspired by the things/products they see on Pinterest, but now when you tap on the pins you like, Pinterest will show you products and shoppable categories featured in the image. Pinterest will use Visual Search technology to help pinners shop the aesthetic of the Pins that inspire them.
4) Shop with Lens
Again inspired by the Visual Search technology, shopping with lens is a powerful Pinterest tool that allows users to find their offline inspiration to online ideas. Suppose you see something offline in the real world that really captures your attention. In that case, you can use Pinterest camera/lens and run a visual search for similar products available online for a better purchase experience without hunting for hours for a similar product on the internet.
5) Shopping Spotlights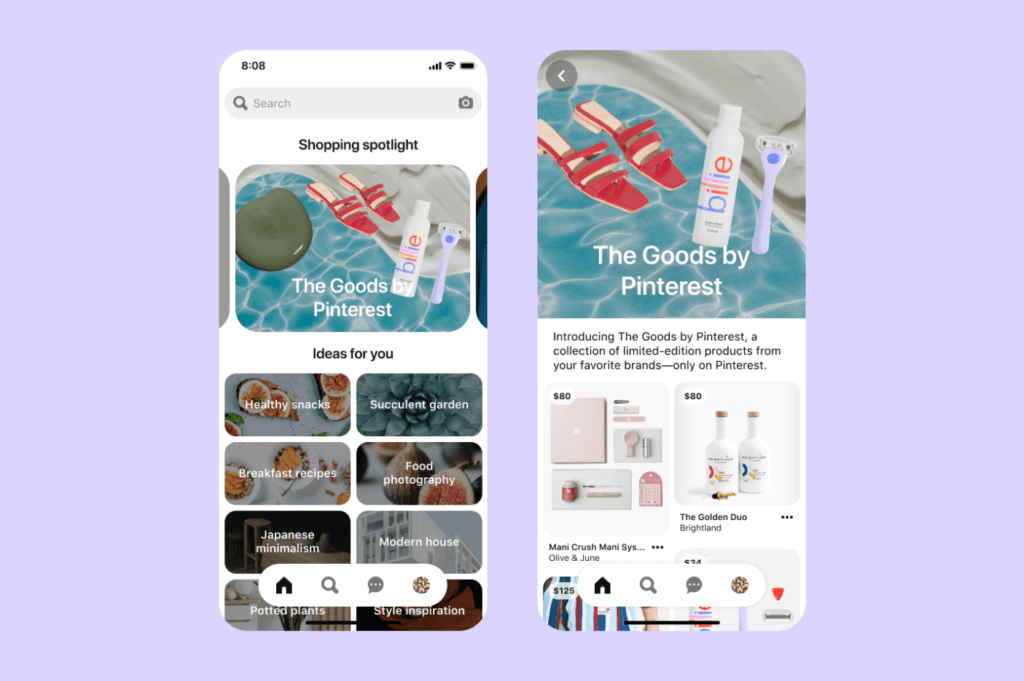 Also known as The Goods, the feature will showcase exclusive expert-selected, trending content to help users find the desired products according to their requirements and niche. The known stylists will pick the trending products so you never go out of style/trend and can rely on their recommendations to find the best for you. The platform is kicking the experience off with product picks based on Pinterest trends from publishers, including Marie Claire in Australia and France and InStyle in Germany.
6) Product Pins
Now on shopping via product pins, the platform will show additional details like price, shipping, and reviews directly from the seller so you can learn more about the product and decide whether you want to buy it or not.
Also Check: How Pinterest Idea Pins works for Creators
Pinterest Verified Merchant Program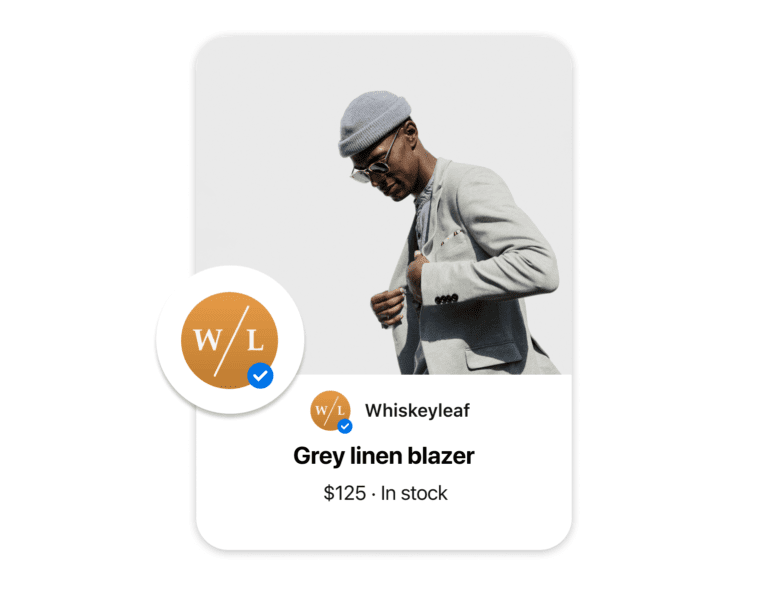 Apart from expanding the latest shopping tools, Pinterest is also developing merchant tools with the debut of its Verified Merchant Program in the U.K., Australia, Canada, France, and Germany. With the expansion of this verified merchant program launched last year, Platform offers some new features like a merchant storefront on profile feature, new product tagging, etc., to make the shopping experience better for both users and retailers.
The Verified Merchant Program by Pinterest offers retailers a way to sign up for a manual review to check whether they meet Pinterest's qualifications for high-quality customer service experiences or not. If they are eligible, they get a blue tick on their profile as a sign of a trustworthy retailer, enhancing users' trust in them and the sales.
All the retailers in the countries mentioned above can apply for this program through their business profiles from here and benefit from it.
Final Words!
The latest Pinterest Shopping features and Verified Merchant Program will enhance the in-app purchase and shopping experience for users and will give retailers the much-needed boost. If you have any queries related to Pinterest marketing or the latest features, follow our related articles or get in touch with us in the comments. Keep learning, keep growing.