Do you know that there are some hidden gem features in Youtube that can make your life so fun and easy? Yes, there are many cool features in Youtube that you might not have explored yet, but would be amazed after knowing. Some of these features are hidden in places that people never thought of exploring, while others are available on display but not popular. So we have curated a list of 10 cool youtube features that you may not know about to make your browsing experience super fun and exciting.
Check: Check Why Your Youtube Channel is not Getting Views
10 Hidden Youtube Features to Know About
1) Play the Music in the Background
One of the biggest challenges we all face with Youtube is its inability to play music videos in the background when we move onto another app. But here is a minor hack/feature that would let you do this, but only on iOS devices.
So, to play the music videos in the background on iOS devices, open Youtube in Safari, play the video and press your device's home button. Now, launch the control centre by sliding up from the bottom and play the video. You can enjoy music videos in the background while exploring other apps with this hack.
2) Create GIFs from Videos
Do you know that you can directly create a GIF from the favourite part of any video on Youtube with just a simple step? Yes, Youtube allows you to create GIFs from any video available on Youtube, just by adding the word "GIF" before Youtube in the browser, so it can be read as Gifyoutube.com.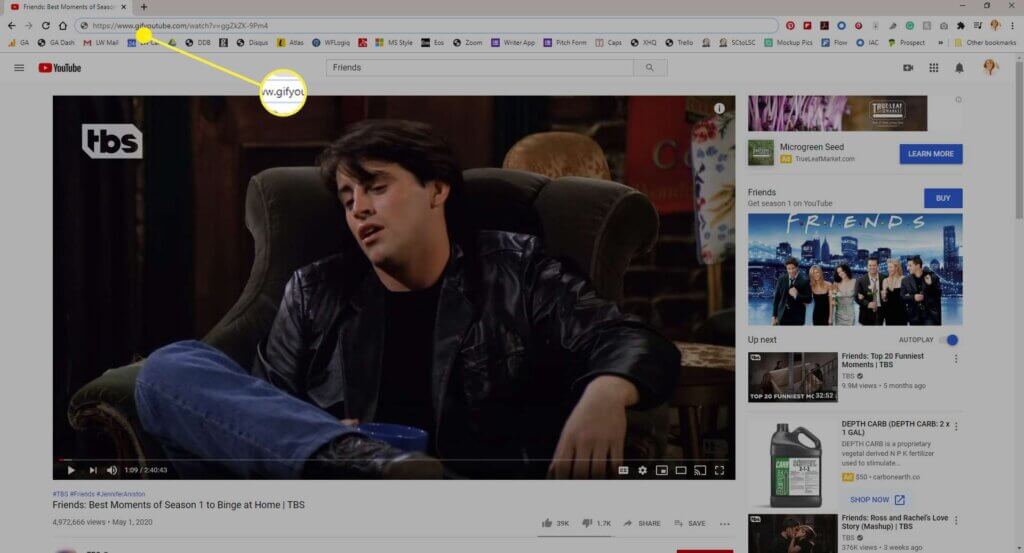 This will redirect you to a page where you can select the 15 seconds portion of any particular video you like to create a GIF out of it. Interesting right? Then, do try it.
3) Play Back a Video at a Specific Time
Many times when we are watching a long video or movie on Youtube and found some part really interesting or hilarious, we share the link of the video with our friends and tell them the exact time duration of that scene to fast forward and enjoy. But do you know that you can directly send them the link from that time point instead of it?
To do that, you just have to add &t=13m20s (change the time duration according to the scene) to the URL's end and share it with your friends. This will let them watch the particular video from the specific point you want them to enjoy without any fast forward.
4) Loop Videos Option on Desktop
One of the rarest options people use on Youtube Desktop is Loop Videos, though it is one of the most helpful features of Youtube but rare to find. The option let you replay the video as soon as it finishes, even in autoplay mode. To enable the loop videos option, select the video and right-click on it while playing to choose the "Loop" option, and you're done.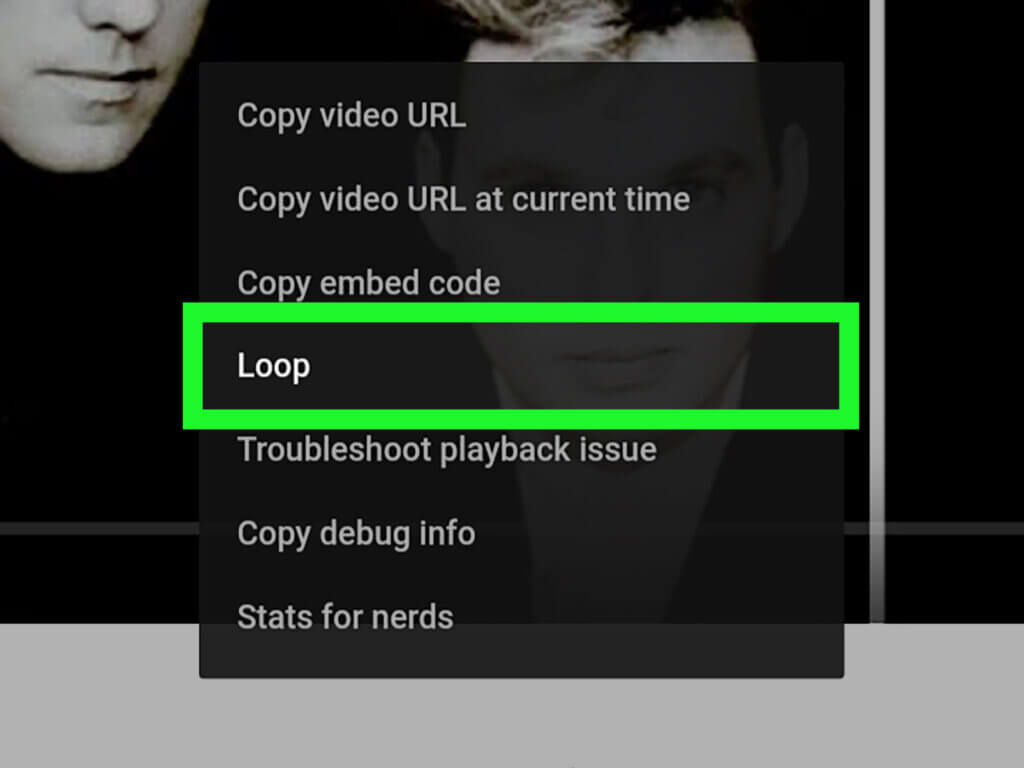 5) Keyboard Shortcuts to Move Forward and Backward the Video
Do you know there are some helpful keyboard shortcuts available to make your browsing experience better on Youtube? If not, then start using the now. To rewind or fast-forward 10 seconds of any video, you can use keys J and L. K is for Play or Pause, while M is for Mute/Unmute. If you want to move on to various stages of the video, from 0-90 per cent, use 0-9 keys according to the percentage you want.
6) Youtube TV Mode
Have you heard about Youtube TV mode? It is handy to watch Youtube videos or movies on a big screen and allow you a larger viewing screen without going into the Full-screen mode.
To enable Youtube TV mode on your smart TV or devices, go to www.youtube.com/tv and enter your Google information. Verify the details with the onscreen code and select the video quality you want to stream your videos into, and enjoy your favourite shows/movies on the large screen.
7) Customize the ads you want to see on Youtube
Just like on Google, you can also control the type of ads you want to see on Youtube in between the videos. To customize the ad type, go to the Ad Preferences on Google and remove the type of ads you don't want to see.
8) Stats for Nerds Option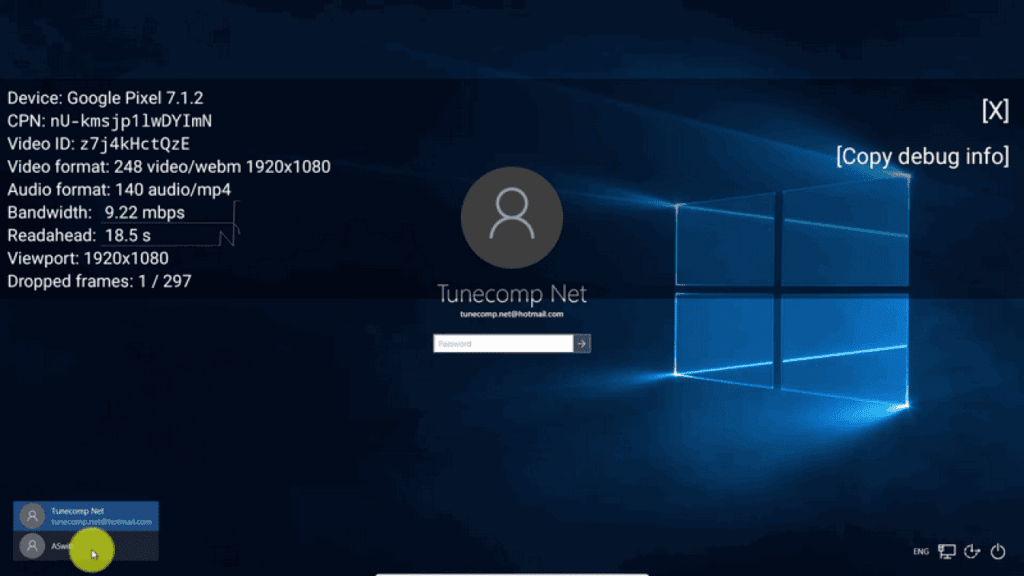 Another one of the cool Youtube features for all nerds out there, named Stats for Nerds. The feature shows you all the technical data for Youtube Video, like audio/video format, bandwidth, dropped frames, etc.
To find this option on Desktop, right-click on the video and select option "Stats for Nerds". If you want this feature on the mobile app, go to General Settings and enable it there first. Then, open the video, click on the menu button in the top right corner and select the option.
9) Download Videos Directly from Youtube
Yes, there are plenty of Youtube Video Downloader tools available to download your favourite videos online, but do you know that you can directly download the videos from the platform without any tool? Yes, it is possible!
To download the videos directly, just type "ss" after "www." in the URL and enter. It will redirect you to a dedicated page from where you can download the video directly without any online downloader tool or software.
10) Karaoke Option on Youtube
Youtube can add a fun element to your Karaoke party with its exciting Karaoke option. You can simply search any song on Youtube followed by Karaoke and then search. This way, you will find the entire list of karaoke songs to sing along at your party.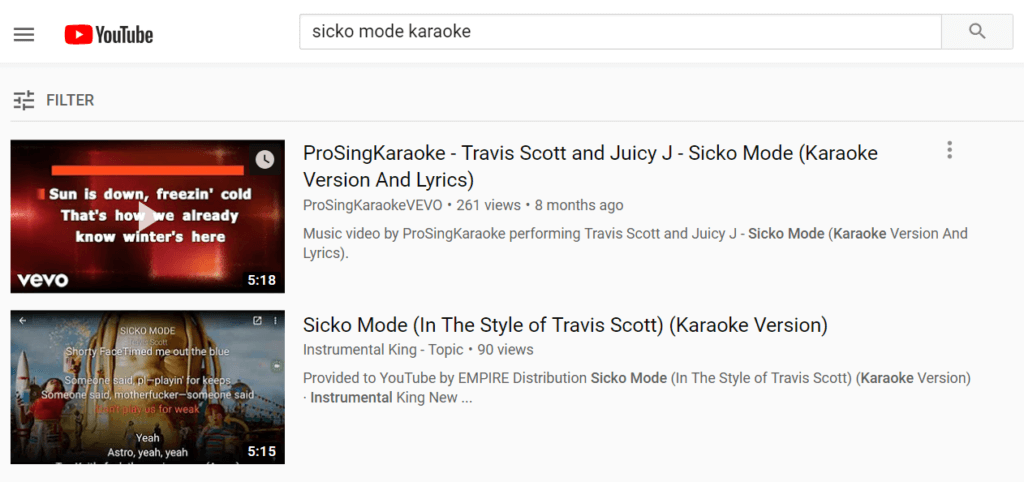 Also Check: Youtube Shorts Feature Launched Globally
Final Words!
So, these are the ten cool Youtube features that you didn't know about. We hope that these hidden Youtube features will make your life super fun and easy. So try them out and tell us which one you liked the most in the comments. For more such tips and tricks, check out our related articles.