For musicians, SoundCloud plays and downloads need to grow continuously to expand the fan following. Here are the most useful hacks to increase SoundCloud downloads/Plays/likes.
SoundCloud has become the first choice to share and promote music on a digital platform. Over the years, it has made its mark among other networks, so much so that it is not easy to get identified and earn recognition. You must know about the methods to apply to increase the popularity of your tracks.
Here are the 10 best hacks to improve SoundCloud Downloads, Plays or likes:
1. Optimization of tracks and account
SoundCloud profile is the catalog a listener would go through before listening to your music. Make sure what you add there is optimized to address the right audience and increase fan following. Apart from good music, the visuals must be of high quality and relevant to the genres you work on. Build a creative bio, use specific hashtags related to your music.
(See also: 7 Mistakes While Increasing SoundCloud Plays and Followers That Make You Look Dumb)
2. Share on social media
With a list of social channels, you are supposed to be active on at least 2-3 so that you can circulate the announcements and music with maximum people you know. It is the best way to promote and increase SoundCloud plays and Likes instantly. With Facebook, Twitter, Instagram and Vine you can make fun videos to get attention from fans, which has become a raging trend now.
3. Join and stay active on SoundCloud groups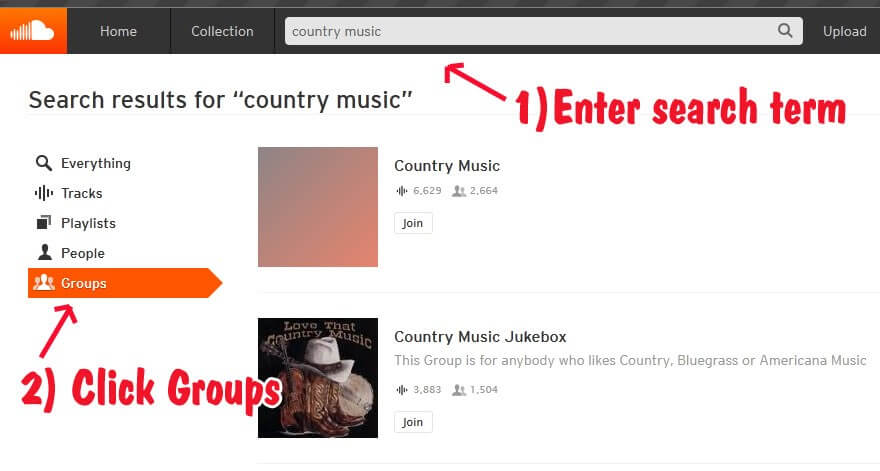 You have the privilege to be connected with worldwide musicians and music lovers on a single platform, witness the stories, share your experiences and opinions. It is not only fun but a great opportunity to reflect on the current issues. This will help you build a loyal network of musicians, a community that will help you increase SoundCloud followers.
(See also: buy soundcloud plays)
4. Focus on detailing
To make the bigger picture better, you need to work on the smallest of details. While uploading the track, do not miss out any given option. You need to make it identifiable and accessible, give attention to all the essential details, like credits, visuals, quality of audio, hashtags, URLs and genre. This will help the listeners reach your music.
(See also: How to Download Songs from SoundCloud?)
5. Use giveaways to connect
Be ready with a gift to be given in exchange of a like or follow, this might sound small but adds a huge difference to your promotional campaign. It adds a sense of exclusivity and hikes up your moral when you start to get support from the target listeners. You can even run contests, quiz and opinion polls; these activities will propel interactions, and growth of fans.
6. Allow free downloads
You are not Ed Sheeran or Taylor Swift, for now, you are looking for maximum expansion possible. If the songs are allowed to be downloaded, it can reach many more, they will come back to you for more. Do not worry if you have to give away a little at the start, you will build a strong network gradually. Show some trust, and it will reciprocate. You can also buy SoundCloud Downloads from Socioblend.
7. Co-promotion is the key
Take along other works and share them with your followers. Work with influencers, try to engage with the established ones. This works on a give and take policy, you promote good work and the appreciation will come your way. It can be of an established artist, influencer or a beginner, do it for anyone you find worthy.
8. Focus on Upload time, Spotlight and Analytics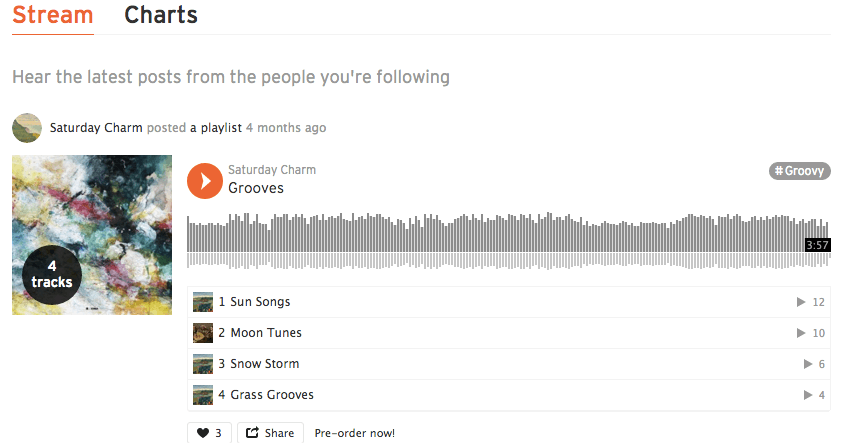 Increase your upload time, it will get more potential fans and likes. Plus the spotlight feature allows you to 'Pin' a specific track at the top of your profile. It can be anything that you think is best for your followers, or potential fans to have a look at first. Go through the stats on a regular basis, to know what worked best for you, or not at all.
9. Be responsive
You are expected to reply or follow back immediately. Do not take feedback for granted. When you get a followed by someone influential follow back immediately and respond to listeners' reactions as quick as possible. It shows your active participation, and sincerity.
10. Buy Soundcloud Plays or likes
It is not the least one, but it is the quickest effort to put to get results. You can do it to buy SoundCloud Likes on several occasions while releasing a new album, new track, an experimental instrumental track or anything else.
Bonus tip:
You can also start a blog to create awareness about the music industry in general and educate newcomers about the latest trends. This would help you become a guide for many, plus it would be an opportunity to share your music and experience while making it. Make sure you activate it and post blogs often.
Quick Access