Snapchat is a different world in every way; you need to know about it a little before you start exploring "the thing". To know the best use of the app, there are few examples that you should observe on your initial stage. Though on Snapchat, it's not easy to find the exact stuff you are looking for. It's a bit complex app to get your hands on. Snapchat is quite peculiar about the username unlike Facebook and Twitter, you should know the other person's username accurately and they should be added in your contacts. In order to follow celebrities, you got to keep noticing the mention about the Snapchat username on their Facebook page or twitter handle or may be in Instagram bio. Still if you feel a bit confused about whom to follow on Snapchat then the following are few interesting contacts (usernames) that you should consider to add:
GaryVee
Gary Vaynerchuk's snaps would tell you about the tasks and hard work one has to do to become a CEO of a company. You must follow him for few days and see how much you have done till now and what next you can do.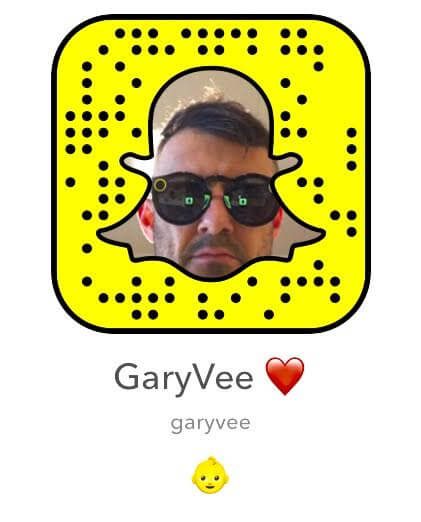 DJKhaled305
As the name suggests, he is a rapper. The snaps are about his work and cool activities of life. You would also find some fan encounters, which basically adds-up to his brand value and popularity overall.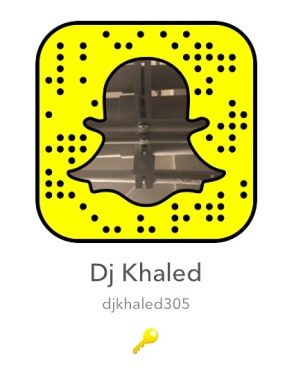 Psimadethis
Erica Domesek is the founder of a lifestyle brand – PS I Made This. She shares her 'DIY' ideas with the followers to help them look stylish in a personalized manner. The snaps and stories are creative and shows some cool hacks in regard to improve your daily life.
See also: Why Snapchat Is so Successful?
CyreneQ
This account really has the power to grab almost $10,000 per snap and mind you its worth-following. Her snaps about celebrity portraits and impeccable doodles would become a dose of regular entertainment for you.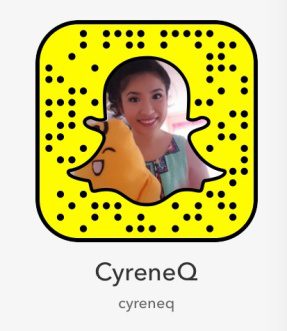 Geeohsnap
Time for some random stuff to leave you awestruck, you got to follow this one. Some really impressive landscapes and cityscapes are waiting for you.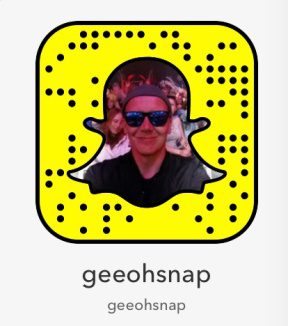 BrittanyFurlan
One of the influential actresses online as per Time magazine, shares some funny snaps to make you laugh and quite popular on social media.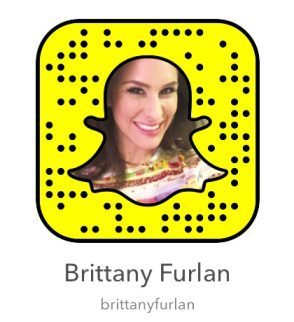 See also: Buy Snapchat Score.
Stevenballoons
Steven has got impressive balloon art to share, some never-seen-before craft for you to appreciate. It believes in bringing smile to your face and is doing it effortlessly.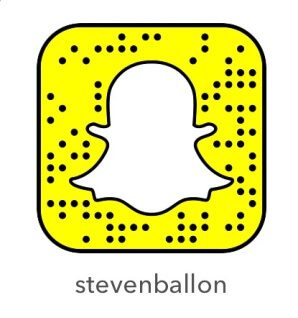 Yesjulz
Online celebrity Julieanna, who became successful due to her insightful snaps about VIP parties and interviews of glamorous celebrities. She is also quite passionate about her mantra #NeverNotWorking.
Kymnonstop
Kym Perfetto, a soul-cycle master instructor, her snaps shows her hyper-active routine compared to an average person. Leaves you motivated and compels you to move yourself around.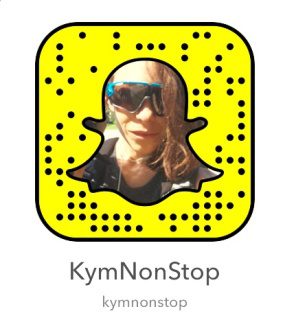 Mrfh
YvanRodic, a fashion and street photographer who travels as much he shares through his snaps. Insights of fashion trends and celebrities are something you can always find in his snaps.