In this fast-paced world, people want everything quick, even if it is entertainment. That is why short video content is trending on social media platforms, as it allows people to consume more content in less time. After Instagram Reels, Youtube has joined this trend by launching the Youtube Shorts feature for its global audience. Shorts has attracted millions of customers compared to the regular Youtube content in no time. Do you know that, on average, 15 billion shorts are watched by people daily? This gives you a huge opportunity to grow your Youtube channel by using Shorts. But how to use Youtube Shorts effectively for the growth of your channel? Let's understand.
What are Youtube Shorts and Why You Should Use them?
Youtube Shorts are the short-form video feature launched by the platform to engage with the new audience quickly and easily. The feature lets you make 60-seconds videos using your phone camera to showcase your talent to the global audience without investing much time and effort in creating a lengthy Youtube Video.
Now the question is, Why do you need this for your channel's growth? As we all know, getting subscribers and engagement on the Youtube channel is one hell of a task as the market is saturating. In such a scenario, the introduction of Youtube Shorts allows creators to attract new subscribers more effectively and quickly for their channels.
(See also: What Is YouTube Shorts & How to Make Money From It)
As Youtube wants this segment to grow, its algorithm promotes Youtube Shorts more by boosting the organic reach of creators. So, you can use this opportunity to grab more subscribers and engagement for your channel by making relevant shorts related to your audience and niche. Now, come to the most important part of this article, i.e.:
How to Use Youtube Shorts Smartly to Grow Your Channel – 7 Effective Ways
1) Determine the Appropriate length of your Shorts Videos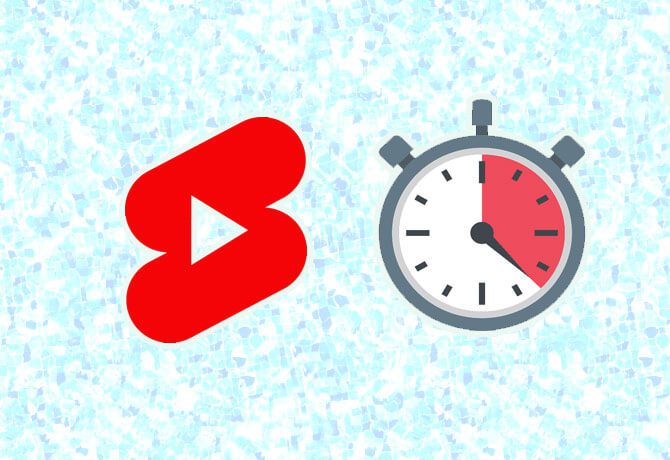 Youtube Shorts allows you to make a short video of a maximum of 60 seconds when not using audio clips from their library. If you use audio from its library, the duration limit is 15 seconds. But it is not necessary to make a short video of the entire 60 seconds. You must determine the appropriate length of your video to value your viewers' time. To do so, follow these tips:
Understand how much time you need to make your point in the video. Keep your video straightforward, short and crisp. Get straight to the point.
Check if there are any longer parts that you can minimize or break into pieces to create more impact in less time.
Begin with an attention-grabbing sentence and then hook the viewer till the last through storytelling.
2) Create Valuable and Relevant Shorts
Don't just create Shorts for the sake of making them. They must add some value to the users watching them. You can make DIY shorts on various topics useful for your audience. Also, there is no point in making shorts on some random content irrelevant to your niche and audience. Understand what type of Youtube Shorts your audience is watching using Youtube analytics and try to experiment with the same kind of content in your way.
3) Add Custom Thumbnails
Thumbnails are the first thing that attracts people's attention and lets them click on your video or shorts to view it. It should be attractive, meaningful and attention-grabbing so even a regular youtube viewer likes to view it. You can use the Canva designing tool to generate custom thumbnails for Youtube shorts effortlessly.
(See also: Buy YouTube Views)
4) Use Hashtags and Keywords in your Title and Description
Apart from a custom thumbnail, a well-written title grabs users' attention. Write a compelling title for your Youtube Shorts using the trending yet relevant keywords in your title. For keyword research, use tools like VidIQ, Ahrefs, etc. The character limits for the title is 50-70. You can overlay titles onto your video's captions. Also, use trending and relevant hashtags in the video description for better visibility and optimization.
5) Take Advantage of Youtube Stories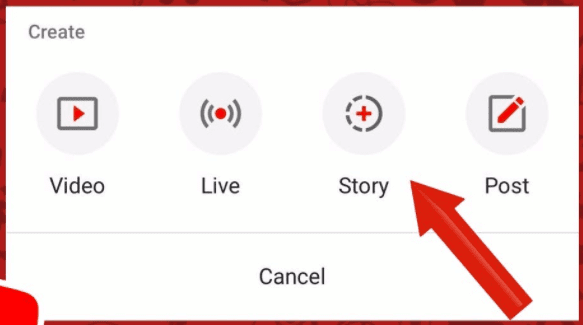 Youtube Stories are a great way to promote your shorts videos. Utilize the stories feature smartly to tell your audience about your shorts videos. You can highlight the best part of your shorts videos in your stories to influence them to see the entire shorts on your channel. This trick always helps gain better engagement on shorts videos if applied smartly.
6) Avoid Posting Long-Form Content
People enjoy Youtube shorts because they are short, crisp, and engaging. So, long-form content is not an ideal thing to use for shorts. For such content, youtube videos are already there. So, always use short-form content. You can make multiple shorts if you want to showcase long-form content by breaking it into several parts in a series or something. Understand the tone of your audience and create content accordingly.
7) Be Consistent, Creative and Unique
Don't take irregular gaps in posting Youtube shorts; otherwise, you will lose the engagement. Stay consistent with content creation and posting so more people can engage with your content regularly. Also, even if you are following the trends on which other creators are also creating shorts, be creative and unique in your possible way to make those shorts worth watching and different from others.
Final Words!
Youtube Shorts are a great way to grow your channel as the platform is boosting this feature. So be the early adopter of this technology to increase your subscriber base and engagement. After using these seven tips effectively, we are sure that you will see a positive growth change in your channel's engagement. Give it a try, and don't forget to share your experience with us in the comments!