Advertising on Google has become the key for marketers to target their potential customers online in 2021. Whether it is a small brand or a popular one, everyone wants to be in the top results on Google to attract customers. But with increasing competition, Google ads have become the expensive solution for many emerging brands with high bid cost. Also, to create a compelling Google ad, you must have sound knowledge of Keywords, Search Volume, Copywriting, etc. If you are a beginner, there are some other great alternatives of Google Ads available online, which can be extremely useful & economical for your brand.
Instead of investing your whole marketing budget & efforts in Google ads, you can also try these alternatives to see which one is performing well for you. Check out the detailed guide about these Google ads alternatives that every marketer must try in 2021 for better marketing results.
Why do you need Alternatives to Google Ads for better results?
There are primarily three reasons to switch from Google ads in 2021 for better ad results, and these are:
Not Beginner Friendly: There is no doubt that Google ads require sound SEO knowledge, keyword research, excellent copywriting skills, etc., to stand out in the crowd. To run an ad on Google, you have to invest time in account setup, setting a budget & placing the bid, optimizing the results and much more, which can be complicated for beginners.
Requires much optimization & attention: Google ads are not just about placing an ad and then sit back & relax. To get the best results without spending much, you need to continuously track your results and optimize the ad accordingly, requiring your attention and time.
Your ad only runs on Google & its partner websites: Although Google has partnered with multiple sites for advertising, not all these sites have the potential customers you want to target. Many better platforms like Facebook or Instagram are available to find better leads than these partner sites.
See also: Penalized by Google? Here Are 7 Steps to Recover Your Site from a Google Penalty
5 Better Google Ads Alternatives in 2021
1) Amazon Ads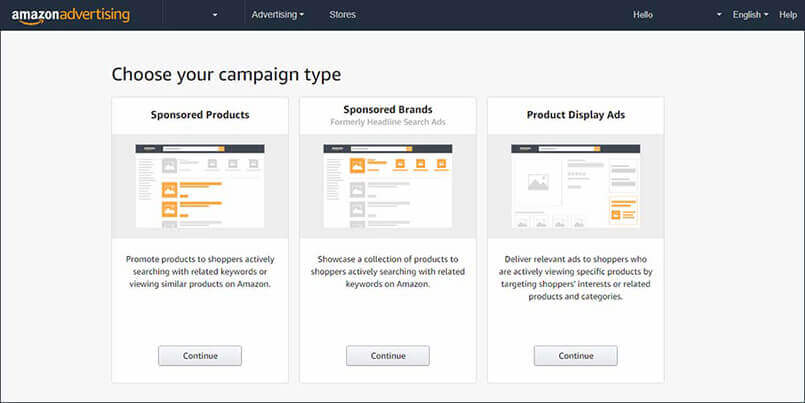 With a huge user base, Amazon ads are an excellent alternative to Google ads. Like Google, people also use Amazon search to buy the best products in various niches, and if you are dealing in eCommerce products, Amazon ads can give you great results.
Apart from regular ads on search result pages, you can also place audio or video ads on Amazon to describe your product in a better way to your potential customers. Here are some popular ways to advertise on Amazon:
Sponsored Brands: These ads feature the brand logo, headline and a selection of products. These type of ads appear on relevant shopping search result pages and gives good results.
Sponsored Products: These ads are individual product ads that appear on individual product pages and search results.
Sponsored Display: It is similar to Google Display ads, featuring an image with some text for great ad results.
Cost Per Click: CPC of amazon ads is generally higher than 0.35$ compared to Google ads but delivers excellent results in multiple brands.
2) Microsoft Ads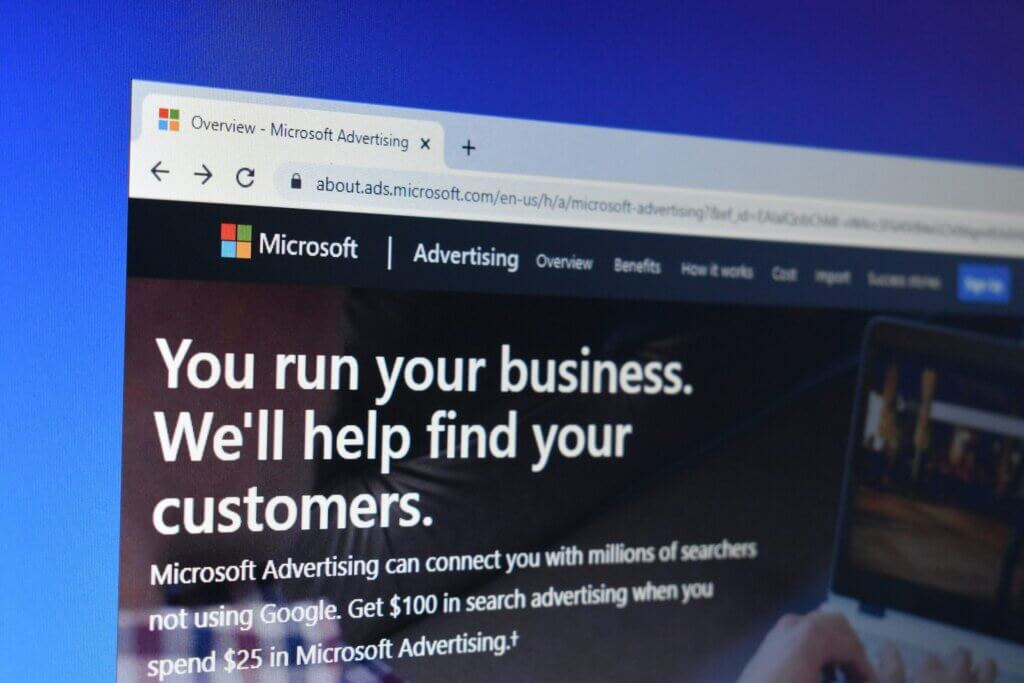 There is no doubt that Google is the leading search engine with a vast user base. But apart from it, Microsoft advertising is another popular platform, previously known as Bing Ads. Your ad will be visible on platforms & devices like Cortana, Office, The Wall Street Journal, AOL, and InfoSpace by placing ads on Microsoft.
Microsoft ads are helpful for:
Brands older than 34 years
Various online businesses like B2B, B2C, SaaS, eCommerce, etc.
Companies with online revenue of atleast $40,000 per year or more.
3) Reddit Ads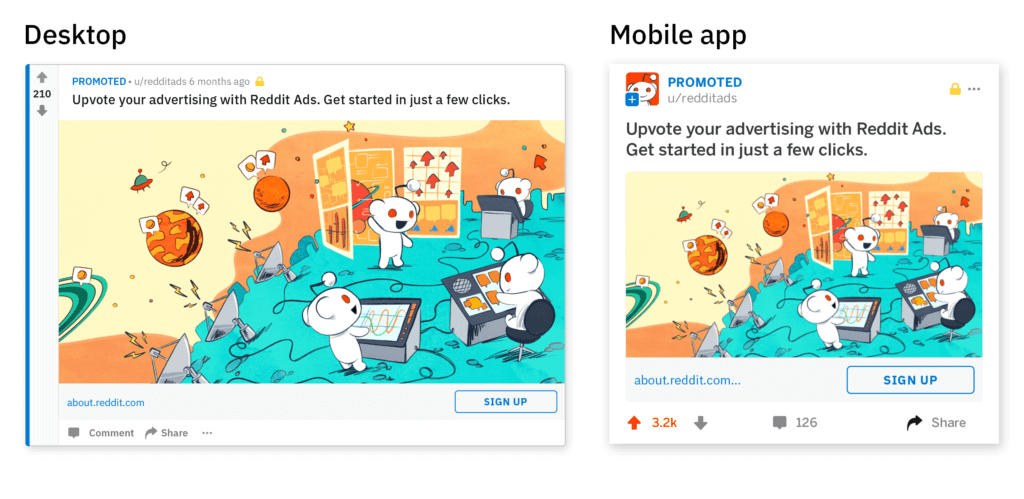 Reddit is one of the most popular content-driven community with a serious userbase. Reddit ads are helpful for brands who have great content and authority over the platform. Otherwise, it won't give you good results. Reddit ads allow you to optimize and try various audience sets by targeting people based on location, interest, community or device. There are two types of CPC Reddit ads offered by the platform:
Both types are available for all devices and give you outstanding results depending upon your niche, target audience and content.
An article on how to use Reddit ads should guide you on the right path.
4) Linkedin Ads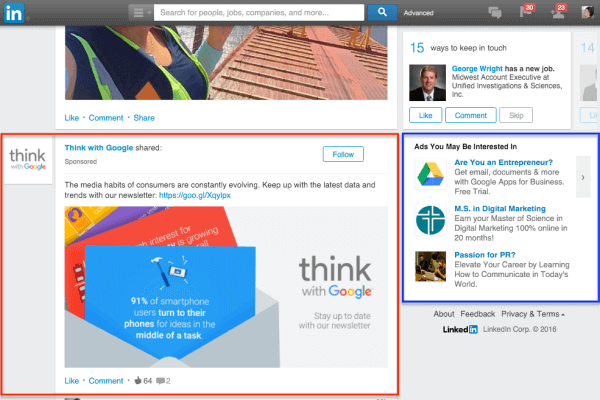 If you are selling SaaS products, then Linkedin ads can be an excellent google ad alternative for you at a low cost. Linkedin is the #1 platform for B2B lead generation and great for content promotion, with a massive base of 650 million professionals.
Currently, Linkedin Ads offers Sponsored Content, Sponsored Messaging, Text, and Dynamic ads, where you can feature your product or services in both video or text format. You can also insert LinkedIn Insight Tag in your website for retargeting ads or campaigns to get better sales.
5) Instagram & Facebook Ads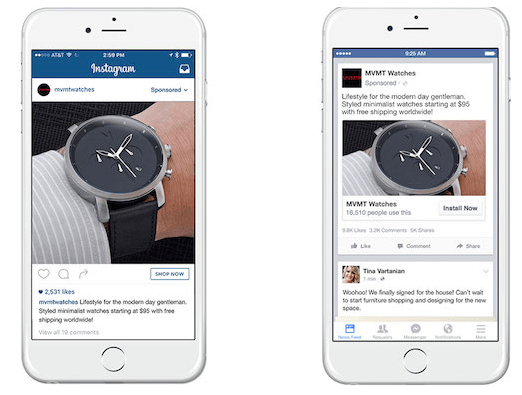 Last but not least, Instagram and Facebook ads are pretty popular these days to offer the best results for all kind of businesses on an economical budget with various targetting options and types. You can place multiple types of ads like carousel ads, video ads, link-click ads, profile visit ads, etc., according to your ad goal and budget. Placing ads on Instagram and Facebook is relatively simple and less time-consuming than Google Ads, making it one of the preferable advertising options online.
Final Words!
Though these are the best 5 Google Ads alternatives, it is not essential that all these alternatives work effectively for you. Depending upon your business type, niche, ad goal and audience, one platform can perform better for you than the other. So you can try all these platforms initially with a low budget to see which one gives you better results than Google ads and then can invest more in that particular platform. If you have any other queries related to online advertisement, get in touch with us in the comments. Keep learning, Keep growing!