The word "mixtapes" is making a revival. If you don't know what a mixtape is, well, then you missed out on a golden era of sharing music. Before the days of Spotify playlist sharing, if you wanted to create a compilation of your favorite music, creating a mixtape would be the go-to. Creating a mixtape with your crush's favorite songs was the best way to a girl's heart. Now though, it can also help you earn some extra cash. Although, we could spend hours discussing mixtapes, here we dive into two services that strive to keep the medium of mixtapes alive. DatPiff and LiveMixtapes have been around for quite some time and have become two of the top services in the niche of mixtapes.
(Check out also: 5 Easy Tips to Increase LiveMixtapes Views and Votes)
DatPiff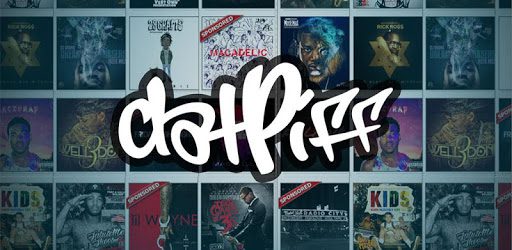 With a tagline stating that they are the "authority in free mixtapes", DatPiff has made its mark in the online mixtape scene. With that being said, it has had to face some tough competition since its inception, the main competitor being LiveMixtapes (more on this later).
Hip-Hop and rap are by far the most popular genres in this service. With DatPiff, you can expand the horizons of where your music reaches. Although mainly used by struggling up and coming artists, this platform can serve as a launching pad for anyone given the right audience. The service boasts of more than 15 million users as of 2020 which is no joke.
One of the key highlights about why DatPiff could be more useful to you as an artist would be the fact that even unregistered users are given access to download mixtapes that have been sponsored. As a registered user, you are allowed a certain number of non-sponsored mixtapes while premium users have access to unlimited downloads.
As with everything else on the internet, if you wish to reach a sizeable audience and generate decent revenue, you need to have a strong online presence. One way to get this is by buying organic growth for this platform. Here is how you can buy DatPiff views, Downloads, and Streams, should you wish to kick-start your DatPiff journey as an artist.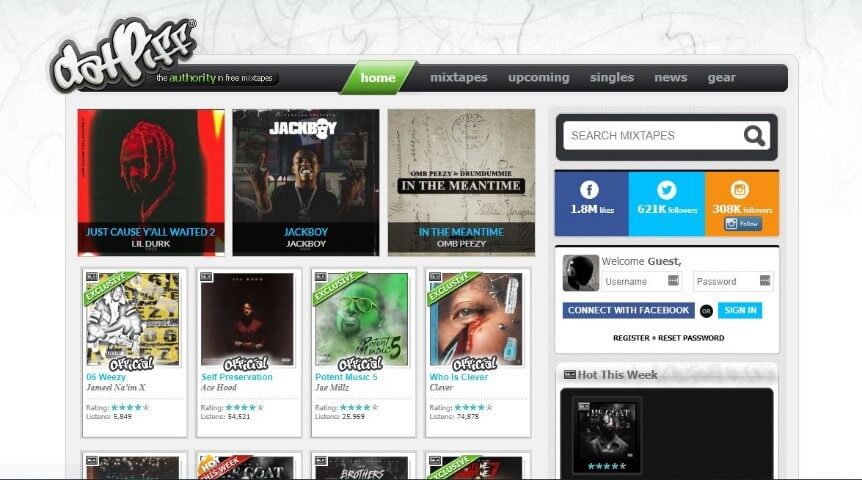 LiveMixtapes
Although founded a year before DatPiff, LiveMixtapes has also managed to earn a decent name for itself in the online mixtape niche. This platform, similar to its competitor allows users to register as either a listener or as an artist. Users can then stream or download mixtapes that they like.
LiveMixtapes boasts a larger artist base than DatPiff but the functionality for both services is close to identical. What might be evident right off the back is that the website has a much cleaner UI than the rest of the services in the market. They have opted for a more minimalistic approach which has seen it acquire a decent user base of its own.
Considering that there has been a paradigm shift in the fact that artists are now paid to release their mixtape through different services. When such services first rolled out, it was the artists who had to pay to get featured. This major shift benefits artists to a large extent who could earn thousands of dollars through these mixtapes. Users on LiveMixtapes get to vote for their favorite mixtapes and their ranking algorithm accordingly places mixtapes in different categories. Where there is an algorithm, there is also a method to beat it. With that being said, buy LiveMixtapes views and votes to organically grow your fan base quickly and effectively.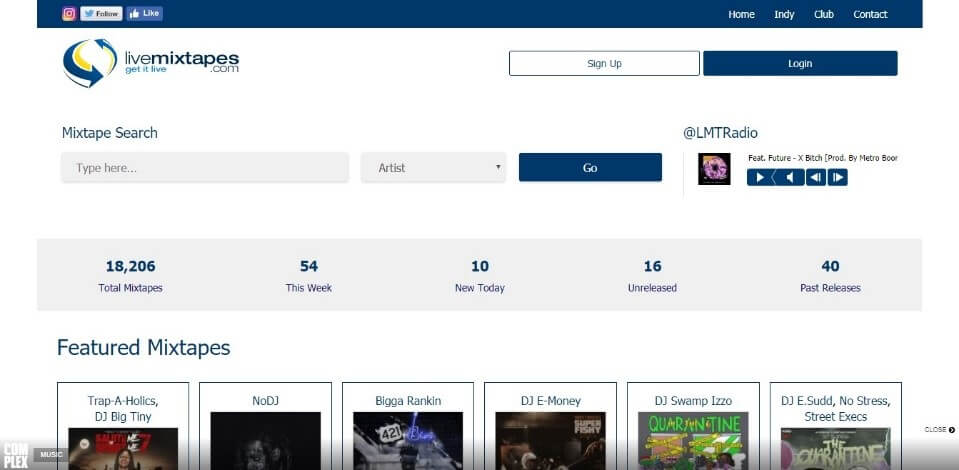 The Good and the Bad
Both these services have almost similar functionality. DatPiff has a more 90s punk rock-themed website which might attract a niche audience while LiveMixtapes has a more minimalistic modern design that might appeal to the newer generations. DatPiff has an added advantage that users needn't be registered to download mixtapes while LiveMixtapes has an efficient ranking algorithm that helps find better music easily.
Both these services have an authenticity in their look and feel that other well-reputed services like SoundCloud fail to match. In terms of popularity, these services are no match, but for a certain audience, services like these are a daily go-to. Looking at it from a pure design perspective, there leaves much to be desired (maybe an overall revamp in the design) but in terms of how these services can help leverage a decent user base for a new artist, the effect is real. Both these services have their apps on the App Store as well as on the Play Store which is an added bonus since this guarantees a larger fan base too.If you are looking to enter into the music industry, these might just be the humbling beginnings you were looking for. From being just a sure-fire way to get to a girl's heart, mixtapes have come a long way, and mixtape services like DatPiff and LiveMixtapes have grown to become a decent revenue generator for artists too.