Copywriting is a type of writing in which the author writes content that compels the reader to take some specific action. Such actions can include signing up for a service, buying a product, or subscribing.
Some common examples of copywriting are ads on billboards, website landing pages, CTAs in blog posts, product descriptions, and even email subject lines. All of these examples aim to persuade the reader to take specific action.
A copy goes through multiple iterations in which it is paraphrased repeatedly to make improvements. And after a few cycles, the copy is perfected. Today, we are going to check out how to improve this process by using AI paraphrasing tools.
How Can AI Paraphrasing Help with Copywriting
1. Improving Clarity and Readability
AI paraphrasers are typically online tools that can change a given text by replacing some words with their synonyms, changing phrases, and altering sentence structure. The AI comes into play to make the paraphrase sound natural, contextually accurate, and grammatically correct. Normal paraphrasers just replace words with their synonyms without caring for context or grammar. As such the results are usually bad.
One of the major advantages of AI paraphrasers is that they can improve the readability of the given copy. Readability is extremely necessary for copywriting since it needs to be accessible to as many people as possible. Many AI paraphrasing tools have modes or settings that can improve the readability of a copy.
Here is an example of a paraphrase generator making a piece of text more readable using a specific mode.

From what we can see, it is clear that the output is easier to read since it uses more commonly used words. So, Copywriters can use this functionality to keep their copies accessible to all.
2. Exploring Alternate Copywriting Styles
AI paraphrasing lets a copywriter explore new writing styles. It is common knowledge that copywriters create multiple versions of a copy and choose the best one among them for actual use.
The versions differ in writing style, content, length, and even tone. The great thing is that most of these new versions can be created using a paraphrase generator. The copywriter can then simply tweak the different versions and then select the best one.
Or they can also mix and match a few different versions to get a better copy. This is a task that can be done manually, but with AI paraphrasing it can be done more thoroughly, and faster too.
Here is an example of a tool creating a different style of copy.

So, in this way, copywriters can explore new writing styles for their copies.
3. Dealing with Writer Block
Writer's block is a condition in which a writer is incapable of either one or more of the following things:
Getting good ideas for a copy
Penning down their ideas in a coherent manner
Forming attractive sentences that satisfy the writer as well.
There may be other things that are classified as writer's block as well, but those three are the most common. Now, frankly speaking, getting good ideas is something that depends on the writer's mental state. That can't be affected with a mere tool, so, we won't address that.
However, writing down ideas in a good way, and making them look attractive is totally possible with an AI paraphraser. The writer only needs to write down their ideas. It does not matter whether it is poorly written or not, when it is fed to a paraphrase generator, it will improve dramatically.
Here is an example of a plain copy being spruced up by an AI paraphraser.

The green text is the paraphrased text while the black text is the original copy. You can see that the green text is quite better than the original content.
4. Saving Time During Writing
Copywriting is a stressful job because it often has tight deadlines and a lot of work. Navigating deadlines becomes really stressful if you cannot achieve them comfortably. That's why anything that saves time and effort is great. Thankfully, AI paraphrasers can save a lot of time for copywriters.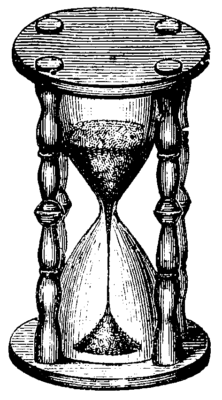 If we look at the previous three points, we can see how copywriting actually saves time in:
Editing
Brainstorming
And Creating multiple copies
During the editing phase, a copywriter can improve the clarity and readability of the work in literally a few seconds. If they are facing writer's block, they can get some much-needed stimulation to break through it. And as we also saw, multiple variations of copies can be created in just a few minutes.
So, saving time in these endeavors can give copywriters hours' worth of buffer zones which helps them to relax even in the face of tight deadlines.
5. Ensuring Originality
When a writer has to create content on a topic that has been overused, there is bound to be some overlap with other people's work. That is the source of non-unique content. Now, overlap between topics is something that can't be changed. But overlap due to similar wording or sentence structure can definitely be dealt with.
And of course, copywriters need not worry about removing this overlap themselves. They can simply put their content into an AI paraphrase generator. The tool will automatically change the wording so much that the content will become original due to no overlap being present.
Of course, this is only applicable if the content that is similar to other people's work is not patented. It has to belong to the public domain, i.e., it does not require any citation or royalty payments for using it. So, writers need to ensure that any content they have used in their copies is completely unique and does not require crediting.
Conclusion
So, those are the five ways in which AI paraphrase generators help in copywriting. To recap, they help copywriters by improving the clarity of their write-ups, exploring different styles, and dealing with writer's block.
Additionally, they can help save time during all three of those processes. That's possible due to the speed at which paraphrasing tools perform. And finally, they can help to make the copies original and unique by changing the wording enough that it does not resemble other works.