Pinterest gave businesses the ability to create accounts tailored to their business. Now is the time to stop thinking of Pinterest as your personal playground for chefs and fashion lovers rather Pinterest should be considered an important part of your Business to Business or Business to Customer social media marketing strategy.
This article shows you what you need to know to create a Pinterest Business account.
Difference Between Personal and Business Accounts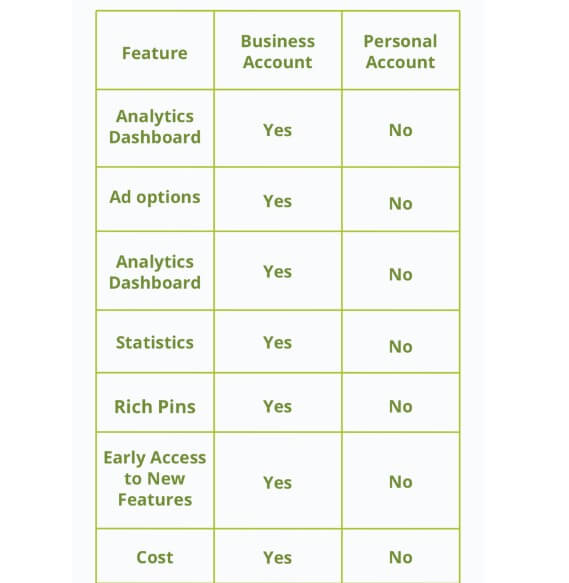 Business accounts look like personal accounts, but there are some important differences between personal and business accounts on Pinterest.
1. New Terms and Conditions
The first major change since the posting of business accounts is the reformatted terms of service (TOS) for business and personal account owners. The main difference between the two is that Pinterest now states that the Pinterest account you intend to use for business purposes, must create a business account and agree to the company-specific terms of service.
2. Ability to Include the Business Name
Without the need to log in with the first name or the last name, businesses can set up an account as is.
3. Marketing Training for Businesses
Pinterest is adding training materials to help businesses learn how to promote themselves, especially on business websites. In this tutorial, businesses today can tell their stories through their profiles, collaborate to build a community, generate traffic by making products searchable on Pinterest, and see how others see their brand on Pinterest. There is. Explain how to learn and grow. We'll take a closer look at these tips in the "Best Practices" section later in this article.
4. Access to Future Features
Pinterest is developing completely new features that businesses can use to expand their reach and understand their Pinterest audience. Users who have created a business account will be notified when new features are available.
See also: Pinterest SEO and Marketing Tools for 2019
How to Create a Business Account
If you're using your account to promote your business on Pinterest, go for a business account! This leads to your adherence to Pinterest's Terms of Service and gives you access to critical analysis and advertising platform. It's easy to do in just a few steps, which we'll return to below.
Here are 3 steps to convert a personal account to a business account:
Step 1: Convert Your Personal Pinterest Account into a Business Account
With just a few clicks, you can convert your personal Pinterest into a business Pinterest account! Learn how to switch to your Pinterest business account.
1. Click the drop-down arrow in the top right corner of Pinterest.
2. Configuration selection
3. Choose your account settings
4. Scroll down to Switch Account.
5. Select Change account.
6. Make sure your email address is linked to your personal Pinterest account.
7. Click to continue
Soon! You will now see a business center with information on analytics and advertising on Pinterest.
Step 2: Verify Your Website with Pinterest
When you convert your personal account to a business through Pinterest, one of the most important steps is to verify your website on Pinterest. This is important because it allows Pinterest to assign all of your website's saved content to the platform!
You will also get more followers on Pinterest as people can see you as the author of the content when it is shared on the platform. Plus, you'll have access to Pinterest Analytics, which gives you a fantastic overview of who your followers are, what your followers might be interacting with, and what is driving traffic to your website.
To claim your Website on Pinterest: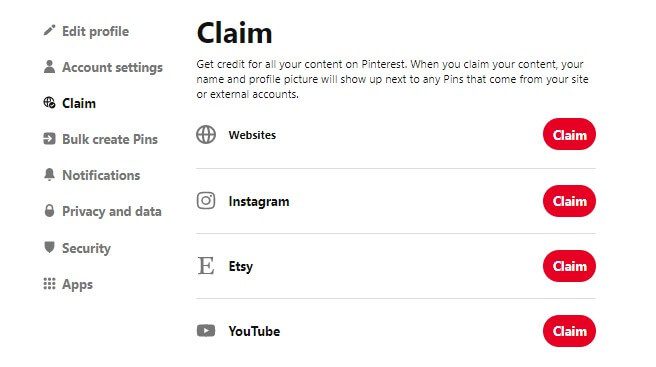 Click on the drop-down menu in the upper right corner of Pinterest.
Select your configuration
Choose claim
Enter your website URL in the "Request your website" section.
Choose claim
Select the claim option (you can add an HTML tag to your website or upload an HTML file to the root directory of your website).
Add the tag or file to your website in another tab, then go back to the open Pinterest tab and select Next
Click Submit to review and wait for Pinterest validation (you will receive an email within 24 hours).
Step 3: Organize Your Pinterest Boards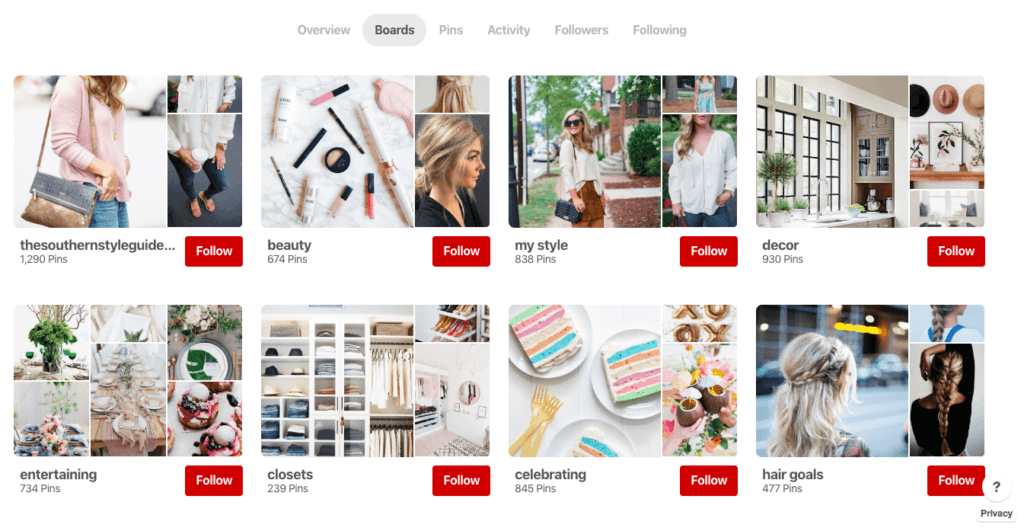 Check out the Pinterest boards in your new Pinterest Business account and separate Personal and Business. Therefore:
Keep Pins related to your new business (for example, fashion paint, accessories, shoes, etc.),
Keep Pinterest boards a secret that you want to keep to yourself and don't want others to see.
How to Create a Pinterest Business Account from Scratch
If you decide to create a Pinterest business account from scratch, there are two different options to consider:
Add a business account to your existing personal Pinterest account
Create a separate business account on Pinterest
The first option works well if you want credentials that you can use to manage both personal and business accounts.
The second option is useful if you are new to Pinterest and don't have a personal account or if you want to keep your personal and work accounts completely separate on Pinterest.
Fortunately, it's easy to create a Pinterest business account with one of them! Here are the steps for both:
Add a Business Profile to Your Existing Personal Pinterest Account
Log into your personal Pinterest account and click on the drop down menu in the upper right corner.
In the drop-down menu, click Add a free business account
Click Start
Enter your business information on Pinterest, including business name, website, country, and language. You can also add a profile picture in this step!
Choose an option from the drop down menu under "What is your brand about?"
Select your business type on the Describe Your Brand screen
Indicate if you want to show ads at any time
If you click the menu button again, your personal and business accounts will appear in the Pinterest drop-down menu. You can easily switch between your two Pinterest accounts!
Create a Pinterest Business Account Without a Personal Pinterest Account
If you already have a personal account, you will need to log out.
Go to the Business tab at the top of the Pinterest home page.
Click the Save button
Enter your email address, preferred password, and age
Click Create Account
Enter your business information on Pinterest, including your business name, website, country, and language. You can also add a profile picture in this step!
Choose an option from the drop-down menu under "What is your brand focus?"
Select your business type on the Describe Your Brand screen.
Indicate if you want to advertise at any time
On the next screen, Pinterest offers options for the next step. You can create a Pin, create an advertisement, or create your profile!