Spotify is one of the most popular music streaming platforms out there today. It is a great place for music lovers as it provides a wide variety of music to its listeners. Spotify's main goal is to maximize your music reach and reduce the overall distance between artists and users.
Spotify allows free account listeners to stream more than 40 million songs without specifying a payment. Spotify's free service isn't really free as it is ad-supported. If you want to download music from artists who use Spotify, you cannot purchase it until you upgrade to a premium or unlimited subscription. Spotify Premium upgrade gives you unlimited access to your music.
Spotify is not limited to just listening to music but it also provides a platform for artists to show their talent, get popularity, and build a huge fanbase. But getting followers, likes, and plays is no easy task on Spotify. If you are looking to grow your fan base organically, here is how you can Buy Spotify Monthly Listeners and Spotify Plays using a trusted service like SocioBlend.
Spotify users can use Spotify Premium to download music and listen to their favorite songs or albums offline. So if you are going to an area without Wi-Fi, here is a step by step guide, by using this you can download your favorite songs with your Spotify Premium account without any hassle.
How to Download Music to Your Computer from Spotify
1. Upgrade to Spotify Premium or if you are already a premium member login to your Spotify Premium account on your Mac or PC.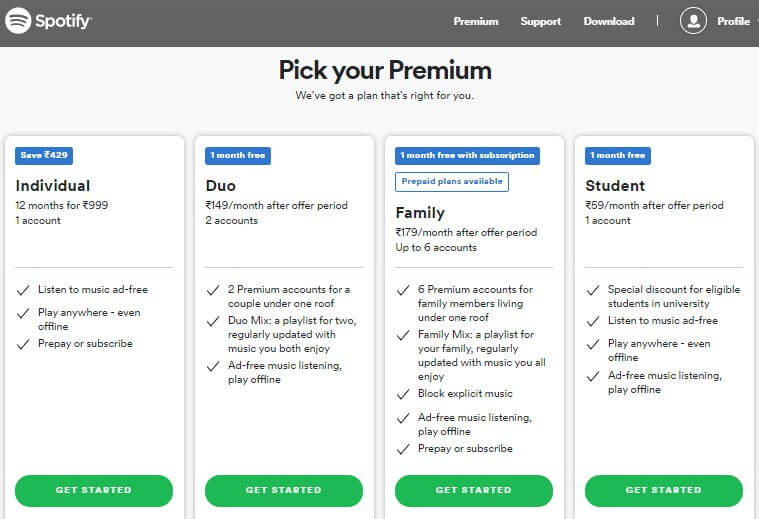 2. Find the playlist you want to download.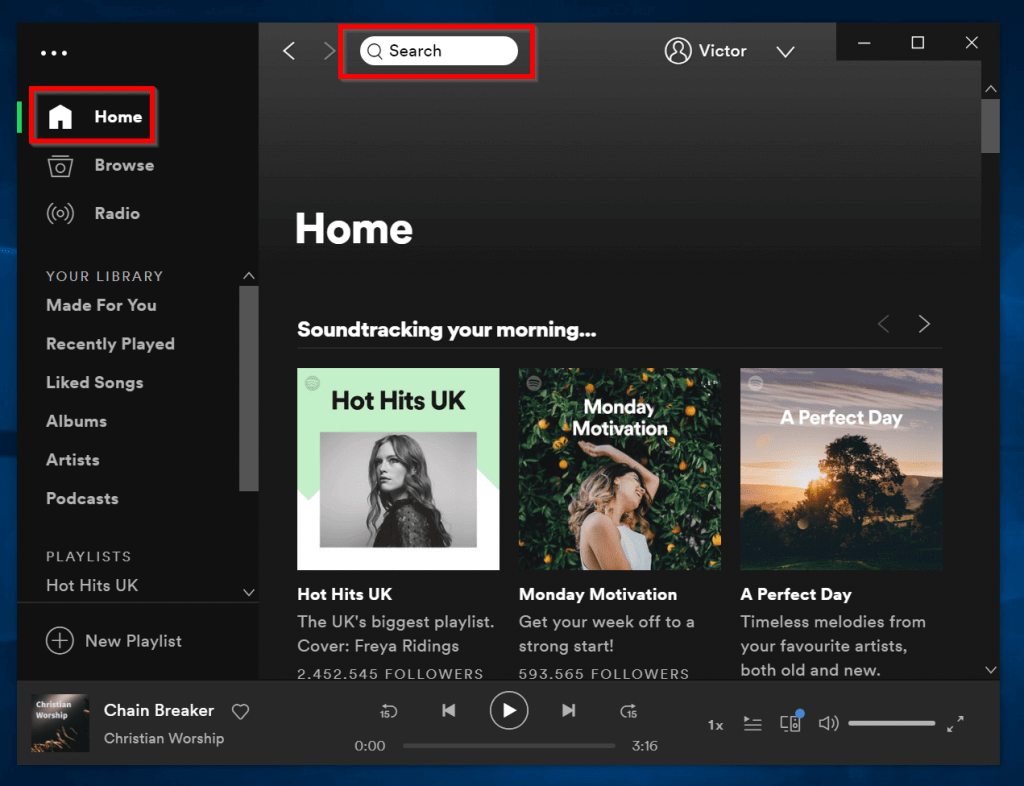 3. After selecting the playlist from your account, click the Download button on the right, so the switch turns green. The playlist will download immediately.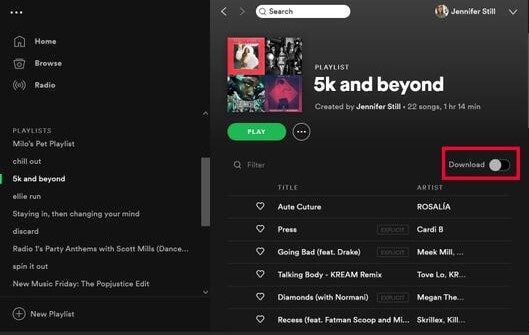 4. After downloading the music, the songs in the playlist will be available offline. A green icon will appear next to a downloaded playlist.
See also: Top 10 Tips to Increase Spotify Monthly Listeners and Podcast Plays Count
How to Download Music to Your Phone from Spotify
1. Launch the Spotify app and log into your Premium account on your Android or iPhone device.
2. Click on "Your Library" in the lower right corner of your mobile screen. Then, in the Your Library tab, select the playlist you want to download.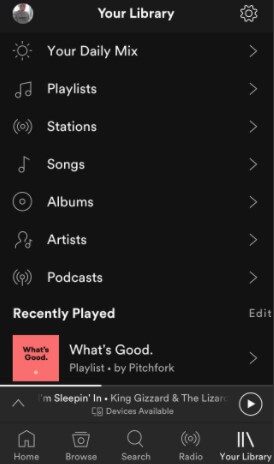 3. In the playlist, press the Download button so that the switch turns green. This will instantly download the songs from your playlist.
See also: How to Make Money on Spotify
How to Download Spotify Music without Premium Subscription
Spotify offline listening mode is only available to premium subscribers. If you need to download tracks from Spotify, you need to upgrade to a Spotify Premium subscriber. Spotify Premium subscribers are charged $9.99 per month. Then you can download the songs for offline listening on the Spotify app. Only Spotify Free users can listen to Spotify songs, playlists, and albums online. This means that free users cannot enjoy the song for offline playback.
If you want to download music from Spotify without a premium, you need a professional Spotify downloader. With the help of Spotify downloader, you can not only download Spotify music with your free account, but you can also download Spotify music without using the Spotify app.
Apps like Sidify, UkeySoft, NoteBurner, TunePat are some of the Spotify Music Downloader apps which allow free or premium subscribers to download Spotify songs, albums, and playlists to the computer for offline listening. They are easy, fast, and reliable music downloaders.