Spotify is in a league of its own when it comes to music streaming. Yes, it does have competitors like Apple Music and SoundCloud. The fact that Spotify raked in about $7.44 billion in revenue in 2019 (29% increase from the previous year) is a testament to the fact that the Swedish music streaming service is not playing games. The service since it rolled out in 2006, has amassed about 248 million active monthly users. The numbers went up by a million just a week after it was launched in India in 2019. The service isn't just a blessing for listeners. It has allowed for massive exposure for new artists while also giving them a decent revenue stream. As an artist, you must know how to make money on Spotify.
Before diving into earning money on the service, you must have a strong or potentially strong fan base. Numbers drive traction and traction drives business. One way to organically increase your numbers on Spotify is to buy Spotify Followers, Plays and Likes. This can be done using trusted services like SocioBlend.
Now that you have your numbers in, it's time to make some money. Here are a few ways you can start making money from your music on your favorite streaming service.
1. Get paid through artist royalties
This is by far the most important revenue stream when it comes to earning money through services like Spotify. Artist royalties are payments given per stream of your music. These are sometimes called master use royalty and make up a decent chunk of your revenue. Once you've found yourself a distributor, this part becomes much easier.
Various distribution services could help propel your career as an artist without letting you go broke. Here are the Top 10 Distribution Services to look out for. Unlike the past where nothing was digital, nowadays distribution services give you an online dashboard where you can quite easily see your earnings, streams, and payments due.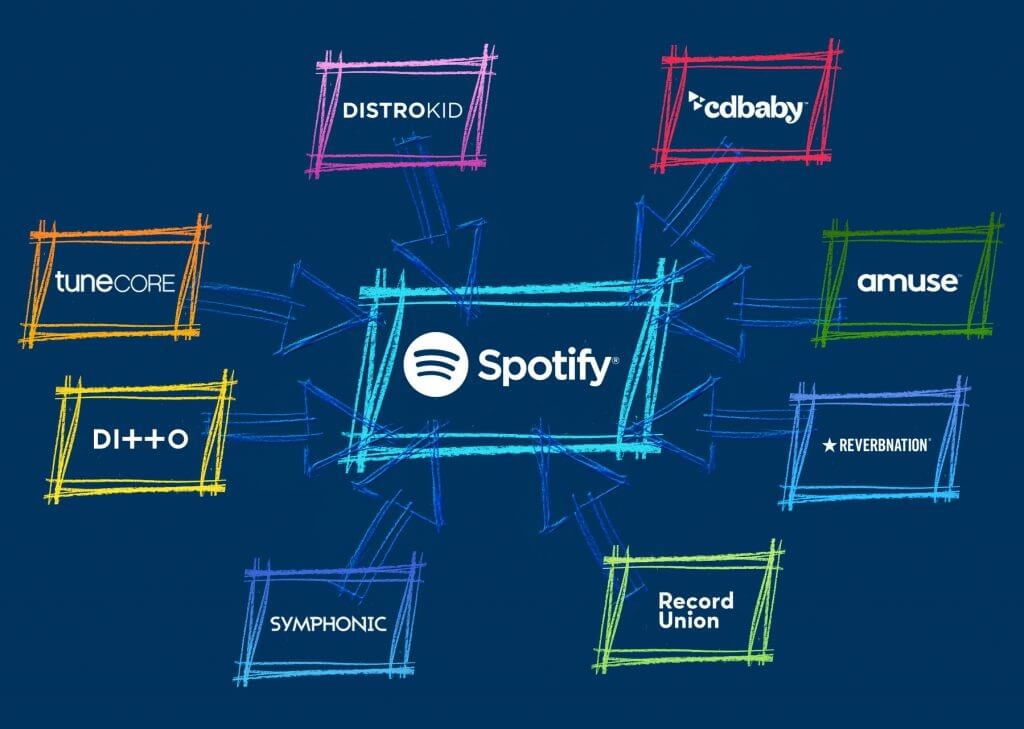 (Image credits: playlistpush.com)
2. Get paid through mechanical royalties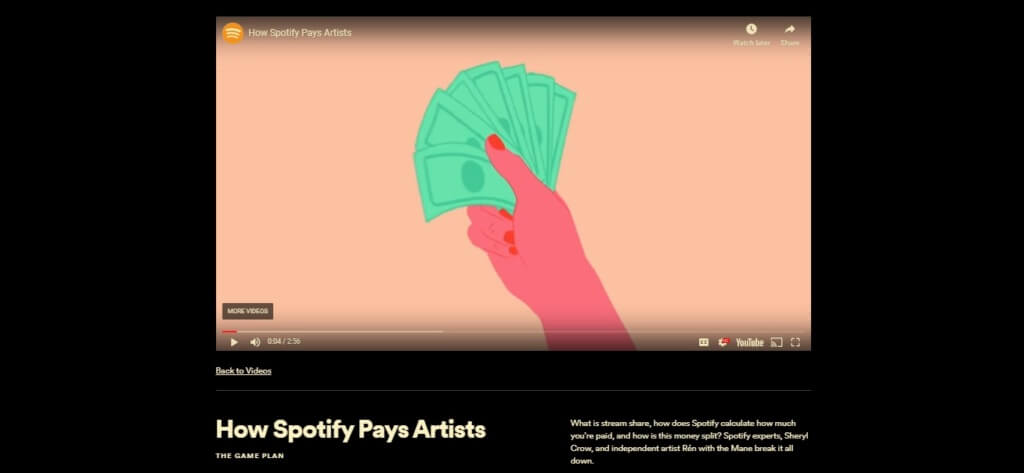 A royalty that most new artists tend to forget about is the mechanical royalties. Every time your written music is reproduced on any form, be it tapes, CDs, vinyl or even mp3, you stand to earn a certain percentage. This percentage is higher when there is no streaming service in between but considering we are talking about earning through Spotify, it's best to consider how much you get through these.
These numbers though small, start to add up when you find your music being reproduced hundreds and thousands of times. Having a distributor in this case also helps, since they will also act as publishing administrators and make sure you get every last dime of the royalties that are due to you.
3. Get paid through performance royalties
As we mentioned earlier, your percentage for mechanical royalties are much lower when there are services like Spotify coming in between you (the artist) and the public (your listeners). Lucky for us, Spotify makes up for this by providing another royalty that isn't available on non-streaming platforms.
Spotify pays a certain royalty for every Spotify play provided you are registered as both the songwriter and the publisher while being part of a performing rights organization. Different services are available that register your songs with specific collection societies and make sure you get all your performance royalties. You can buy Spotify Monthly Listeners Royalty enabled from 3rd party websites.
Final Thoughts.
If it isn't clear yet, getting a distributor for your music is necessary to make it big on Spotify. Why do you need distributors/ record labels? Well, sadly, Spotify no longer allows artists to upload their music directly. A wise man once said, "You cannot get to the top alone". This stands true for your journey on Spotify too. Connect with other artists, get signed to a record label, and find a reliable distributor to ensure you get a good footing in this fast-paced industry.Consistency is key. Before thinking about making money, as an artist, you need to primarily focus on quality content and gaining a decent fan following. Once these two things are set in place and once you know the possibilities of revenue, you will be well on your way to making a decent earning on Spotify as an artist.