Twitch is a live streaming platform mainly for gamers with 140 million monthly active users. Those who don't understand how well Twitch is doing, It's way ahead in traffic rankings than sites like Quora, Pinterest or Discord. If you are a person who does or wants to do a live stream of a game, then Twitch is the place for it.
Why Twitch?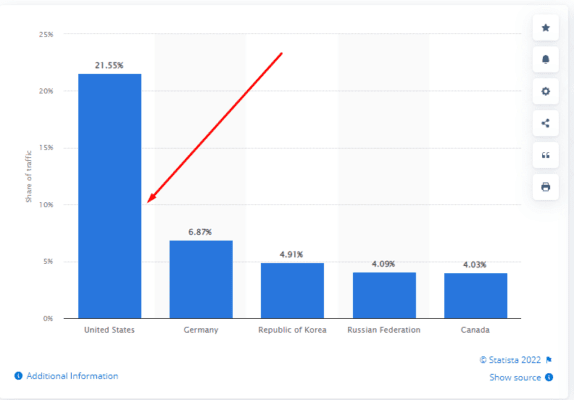 Twitch is very popular among gamers and live streamers, especially in the USA and Germany, with majority of it's users (21%) coming from the USA.
The majority of the audience on Twitch is very young between age 14-30, from US. This give advertisers a great option to promote their product or services.
While you are wondering, you can live stream playing games on YouTube then why use Twitch? Well, that's a very common thing which comes in to everyones' mind. For starters, most of the people who join Twitch want to either stream a game or watch others playing. This isn't the case for YouTube audience and this is the USP of Twitch.
Related: Buy Twitch Followers
Should a non-gamer be on Twitch?
That's a million dollar question whether should you start streaming on Twitch if you are not a gamer.
I agree, Twitch is full of live game stream videos and that's where it generates most if it's revenue but Twitch has categories as IRL (In real life), Music, Creative where non-gamers live stream their videos.
If you are a non-gamer you can live streaming while working out, singing, playing an instrument, cooking, etc. You don't necessarily have to be a gamer to start live streaming on Twitch. There are many famous people from non-gaming background joining Twitch for live-streaming. Just recently, Spain national football team coach, Luis Enrique announced that he will live-stream on Twitch during FIFA 2022 Qatar world cup. So, don't let what others claim Twitch to be, it's just an another great live streaming platform for you to showcase what you got.
How does Twitch work?
Twitch is absolutely free. All you need to start a live stream is a mic. and a web cam.
Twitch chat is not as regulated as YouTube live stream chats so you can expect some cusring while watching others' stream. Apart from sending normal chat messages and emotes, you can also send animated emotes(Cheermotes) using Bits, which you need to buy from Twitch. Using cheermotes makes Twitch chat more engaging and fun.
Conclusion
Twitch offers a great opporunity for not just live game streamers but for anyone who wants to stream live content. You can earn from streaming on Twitch by monetizing your content. I suggest anyone planning to start a live streaming and not able to decide which one to choose, YouTube or Twitch? Try both, do not ignore one platform without even trying. May be Twitch can suit you better than YouTube and vice versa.