After months of testing in various markets, Instagram had finally launched Reels ads globally yesterday. The company has announced the latest reel expansion will be available in all regions worldwide effectively from 18th June. The latest reels ads will be available in vertical format just like Instagram stories and will be of 30 seconds from brands and creators. If you are still unsure how Reels ads will work and benefit you, check out all the details here.
Check: Instagram latest Shop features for Brands
Everything about Reels Ads: Benefits, Working & More
According to Instagram:
"Reels are the best place on Instagram to reach people who don't follow you and a growing global stage where brands and creators can be discovered by anyone. These ads will help businesses reach greater audiences, allowing people to find inspiring new content from brands and creators."
The company has tested Reels ads previously in the selected markets, including India, Brazil, Germany & Australia, and expanded it to other countries like Canada, France, UK, US recently. In addition, some early adopters brands will be able to try & test these ads, namely, BMW, Nestlé (Nespresso), Louis Vuitton, Netflix, Uber, and others.
Also Check: Instagram latest Reels Insights for Creators
Where can you find the latest Reels ads?
The latest reels ads will appear in most places users view reels like Reels in Explore, Reels in Stories, Reels tab and Reels in your Instagram feed. The reels ads will be available in the loop, and users will be able to like, comment, share and save them. To create a reel ad, the user must have to be in the immersive, full-screen Reels viewer.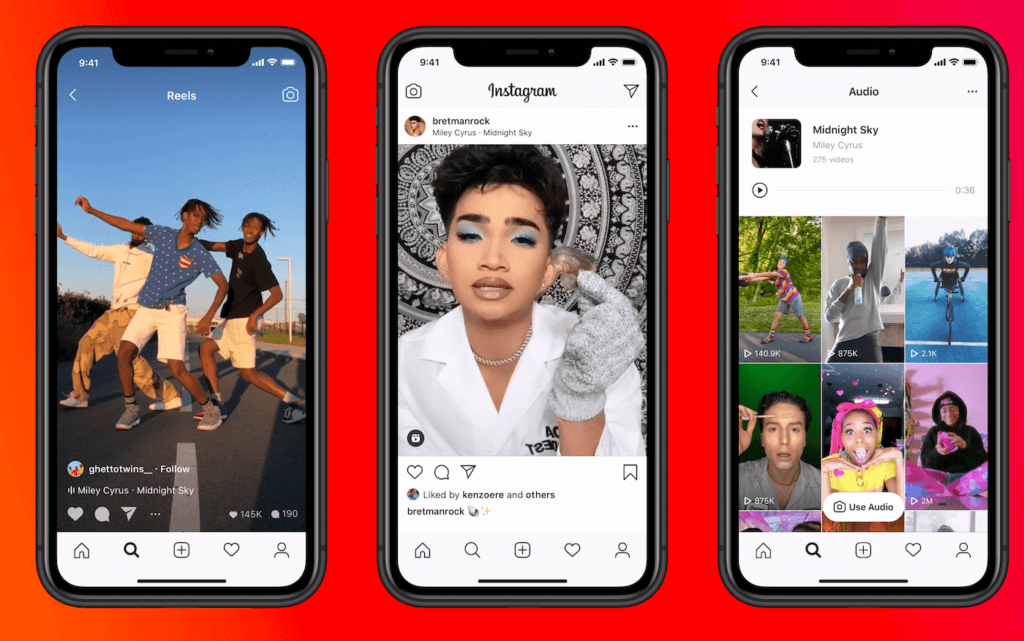 The reel ads will be distinguished by a little "Sponsored" tag below the name of the advertiser's account. The ad feature is currently available in more than 80 countries, but Instagram has not yet revealed how frequently the ads will appear in user's feed. It might depend upon how often users interact on Instagram and what content type they like the most.
What Creators can expect from this latest ad feature?
The effectiveness of the reel ads will depend upon how creative and engaging your content will. The Instagram reel is a great platform where people can discover creators and brands even without following them, based on their interest type. Now with the launch of Reel ads, creators will be able to utilize their creativity in a better way to make more money by associating with famous brands, just like Tik Tok creators are doing.
However, it will be challenging for brands and creators to effectively endorse and showcase the products and services in 30 seconds time frame by using their creativity, but we can indeed expect some great results.
Final Words!
With the launch of Reel ads, Instagram is making a huge move to make its monetization process smoother and more effective, but its rival platform Tiktok is already performing way better, and now it will be interesting to see that how Instagram will be able to beat its rivals using this ad type. If you have any queries related to Reel ads, shoot them in the comments and stay tuned with us for more latest technology updates.