Instagram is one of the trending social media apps worldwide, used by millions of users to share creative content in the form of posts, reels, stories, etc. To make the platform better for users, the platform keeps testing & rolling out new features & updates. Since it is a global platform to connect people across countries, language can be a barrier. To remove this barrier, Instagram first introduced the translation feature for text on its platform – comments, subtitles, profile, etc. Now the platform is expanding this Instagram translation feature to stories & posts to help users communicate better.
Check: Instagram Reels Ads Launched Globally
How will Translation Feature work for Instagram Stories & Posts?
Instagram has not yet revealed anything about this upcoming translation feature for stories & posts, but Alessandro Paluzzi (the app researcher) has shared some pictures stating that Instagram is testing this feature.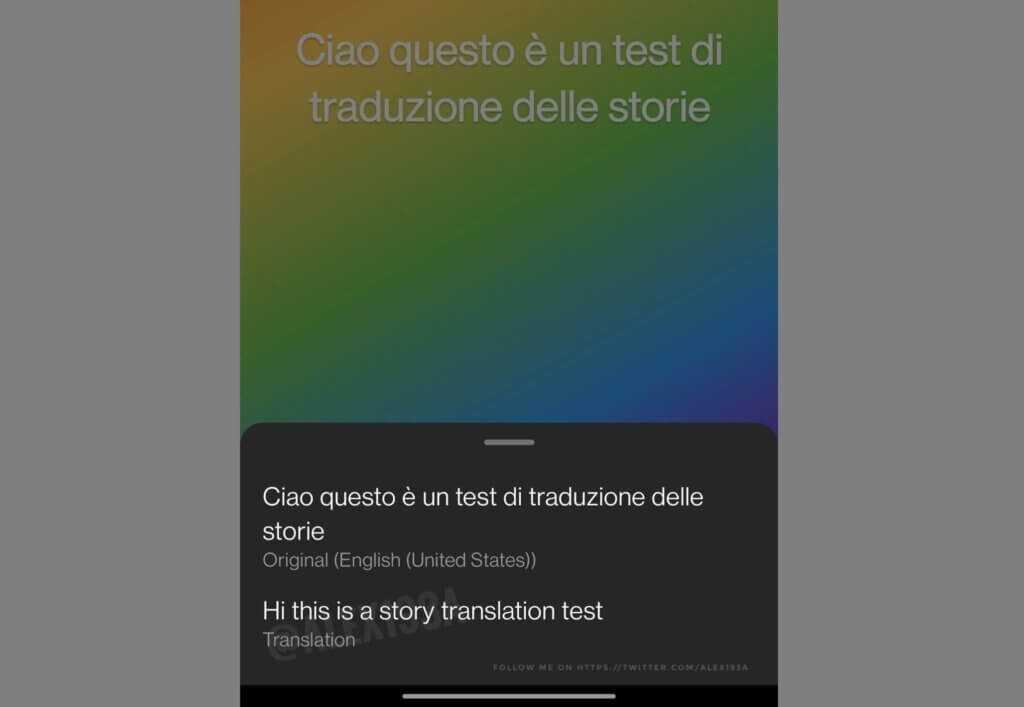 The "See Translation" feature will be shown in posts and stories below the username. Upon tapping on this button, Instagram will show the translated text in a popup box below. First, the original text will be displayed in the story and then it will display the translated text.
The exact translation method applies in comments, captions and profiles on Instagram and soon will be applied to the stories & posts. This feature will prove extremely useful in stories as it will let users with different languages to communicate with each other seamlessly.
The idea of translating stories came with the Caption Sticker feature that was launched earlier this year. The caption sticker feature in stories highlights the text version of the video in the stories. This feature comes with advanced editing tools to adjust the font size & colour to make the stories more pleasing & attractive.
After receiving a massive response on this feature, the platform has decided to deliver more. Earlier, this feature was limited to video stories only; the new translation feature will work on both text and video stories and all kinds of posts. The new Instagram translation feature details are yet to be unveiled, but it is clear that this feature will be rolling out pretty soon.
Also Check: Instagram Affiliate & Shop Features
Final Words!
With the expansion of this new translation feature, the platform expects to capture a new userbase while retaining the old one. It will be interesting to see that how users will respond to this new feature and when it will release worldwide. There is no official confirmation about the release of this feature yet, by Instagram, but we will soon share the details with you once the official announcement is out. Till then, you can check our latest blogs for current social media or technology updates.