Telegram is ready with a new update, to support local interactivity, share nearby contacts, locations, groups. Transferable group ownership is the most interesting. Find out more.
For existing users of Telegram, with the new updates it would be like a complete transformation, and those who haven't used Telegram yet should know about the modifications. After the additions, they might be interested as well.
In order to support the convenience of the user, Telegram has completely surrendered and made it completely user-friendly. You can now interact and share local groups, contacts, and so many options to handle notifications. To simplify chats and search options, you can toggle message previews if you choose for a particular chat. This Telegram v5.8 is there on the Play store and App store for both Android and iOS users.
Here's a list of new updates that you will find interesting and hence, should know about them in detail:
Automatically tracks you with GPS location
If you choose to, you can add and share contacts nearby your location. This works with the help you GPS, telegram remains active and tracks you throughout which helps it find out the local contacts near you. You can add them, share their contact with others or simply invite them to chat.
Local group chats are open to join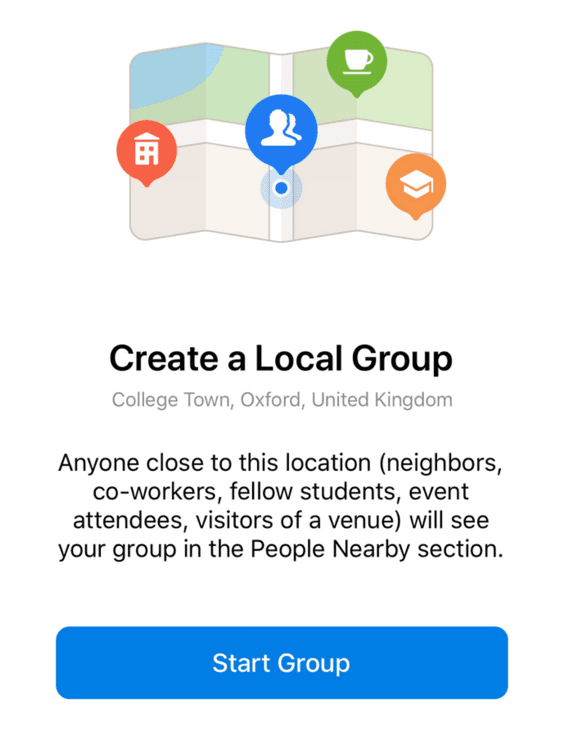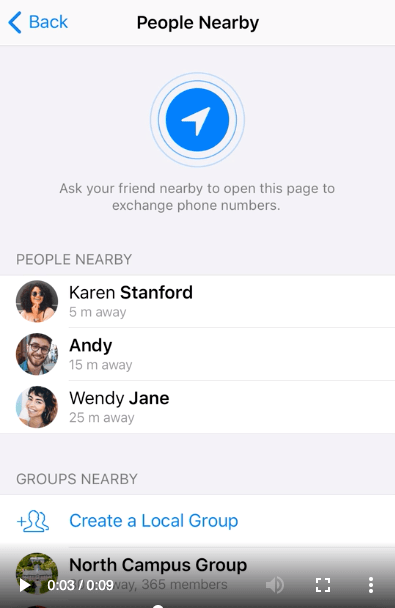 With the help of this facility, you can share information with all those who are active at that time and are right there with you, using the same section. This is useful for conferences, campuses, festivals, matches and more. It is a good way to stay connected and keep sharing the necessary data at one place with so many others irrespective of them all being together at one place. They can stay near yet away and can read and share the same things, it's time-saving, convenient and so efficient.
(See also: 10 Things About Telegram That You Must Know)
Transferable Ownership
Telegram has decided for the first time before any other social App, that the user can change the account admin from one to another. You can find a button 'transfer ownership' to make any such change in your account.
Remove Notification Exceptions
This facility allows you to toggle preview of messages from selected chats, and find out right chats through a search option. Even you can choose to 'delete all' and it will make you delete all exceptions right away. This has made maintenance of the dashboard easy and quick.
Will the users accept it?
As the updates are dedicated to the convenience of the user, it is definitely going to place Telegram in bright light, especially in the eyes of the millennials. The userbase is going to expand, and the competition is going to be directly with the social giant, WhatsApp. Telegram marketers that are looking forward to increasing Telegram members on their channel, now have so many different activities to involve their members into, in an organic manner.
Will it work for the marketers?
This update is not about a particular sector, industry or region. The localization and enhancement of interactivity will make it a user's App. Earlier, it was not about what the audience is thinking, rather was more of a rigid social network. This attempt clearly shows it is trying to break boundaries and needs expansion by offering convenience, which seems to be successfully implemented. For promotion, if buying Telegram members was a quick fix, after these updates there are many possibilities to make it work for your profile/brand.
Summary
Current users of Telegram should be happy about the additions, and the new users have a good opportunity to make use of this App, It has some features now for which Telegram can be recommended.