Pinterest, the popular social media platform to generate traffic for your eCommerce website or services, keeps introducing advanced features for creators to boost their creativity and reach uniquely. This Tuesday, the platform has introduced a new feature, "Pinterest Idea Pins," much like Story pins on which the company was working for the past few months.
"Idea Pins are an evolution of Story Pins, with a fresh name to better match the uniqueness of a product that empowers creators to share long-lasting ideas and not ephemeral stories. Starting today, creators will have a suite of new publishing tools including video-first features, fresh editing tools, and updates to make creating Idea Pins easier and more creative."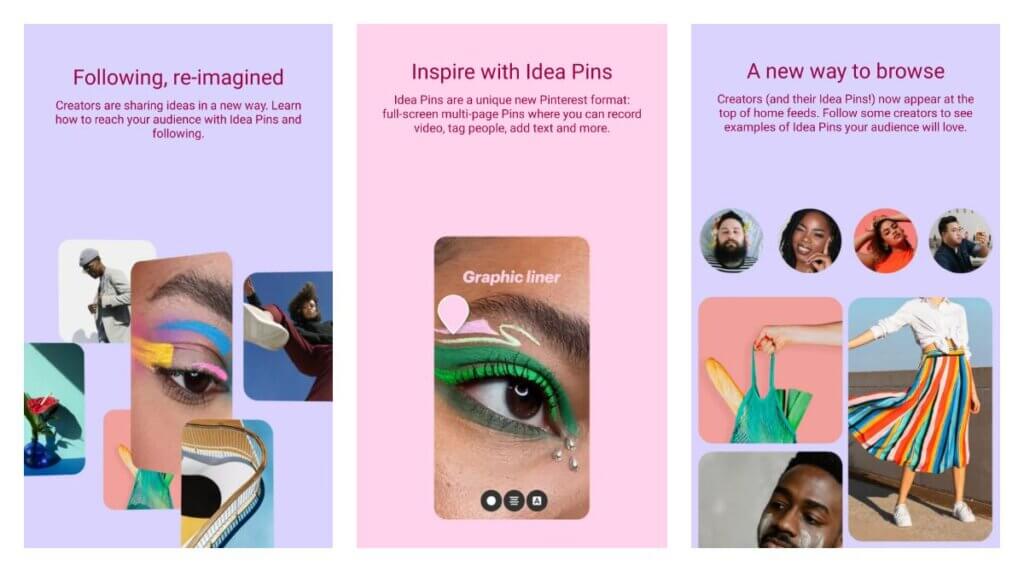 Let's see how this feature works and how you can use it to make your brand more visible on Pinterest.
Check: How to get more followers on Pinterest
Everything you need to know about Pinterest "Idea Pins"
Idea Pins format looks very similar to the "Stories" feature available on other social media platforms and is accessible via profile bubble on the Pinterest app/web version just like you can do on other platforms. Users will be able to view the Idea pins of the users they follow and those that Pinterest thinks they might like.
Just like the Story feature, Idea pins are also focused on short video clips of 60 seconds maximum. Users can add up to 20 frames to each idea series. Pinterest has added new creative tools to let you edit your video clips, include stickers, music, voiceover, etc. Also, there is a "Ghost mode" tool to let creators overlay the previous frame on the composer to guide video transitions.
The "detail pages" on Idea pins will allow creators to add annotations or explainers like Product information or recipe details, etc., for a better understanding of users. Just like stories, Idea pins will also remain on the profile for 24 hours and then disappear. Creators can add tags, topics and mention other users via their username.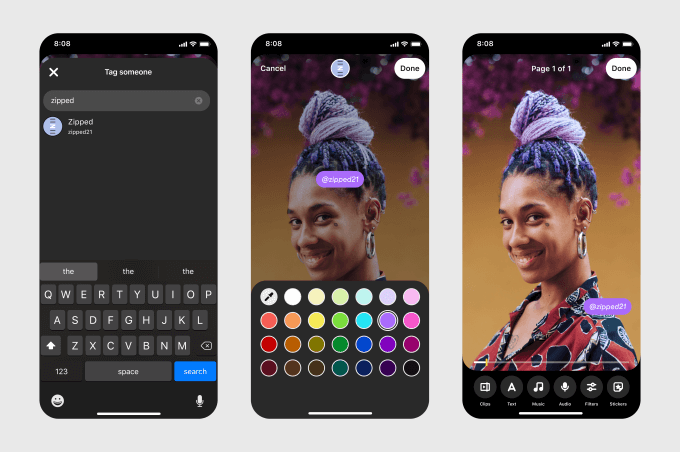 Also Check: How to create Pinterest Business Account
Idea Pins Analytics and Sharing Options
To boost Idea Pins exposure, Pinterest will highlight new creators to users with similar interests (based on their tags and related followers). Also, users will be able to share their idea pins on other platforms to boost their reach through a shareable option.
Pinterest is also working on Product Tags to introduce in Idea Pins, which is not yet available but can be soon released. The company will also launch new analytics tools to let users understand the insights of their idea pins for improvement.
Stories feature has indeed boosted the reach of almost every social media platform, and we can expect the same for Pinterest despite the name convention. Idea pins will surely give users new creative ideas to highlight their brand/services and track how their competitors are doing.
Currently, Pinterest Idea Pins are available for all business users in the US, UK, Australia, Canada, France, Germany, Switzerland, and Austria. Sadly the feature is not in India currently, but you can expect it soon. For more social media updates and queries, stay tuned with us.