Pinterest, a social media network with over 150 million users on a monthly basis is going through a huge transformation in terms of searching options. It has introduced a new segment of search ads, which sounds viable for advertisers and seems promising for the network as well. Though Pinterest has been trying to test this new addition with the help of some partners, but now it's ready to be introduced as an essential platform for the marketers.
Background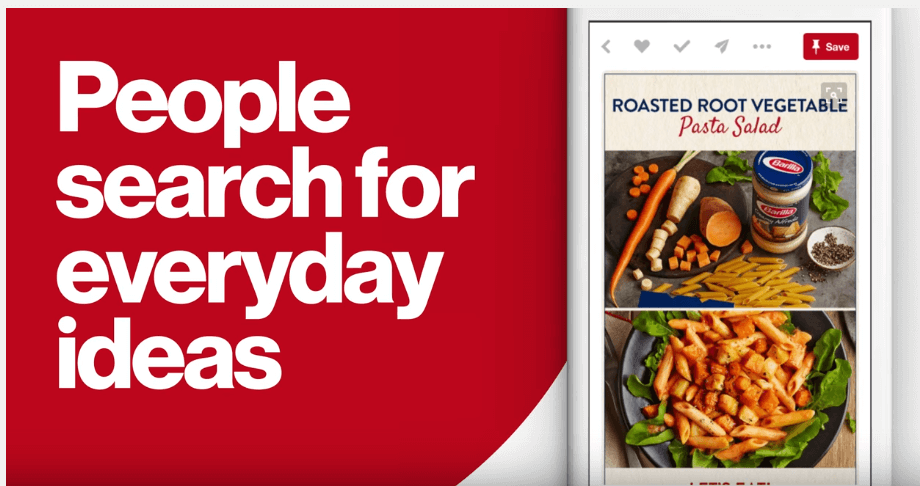 Pinterest is among very few social networks, where the users exclusively visit only to find the right products and services they are looking for. It's not a genre specific medium rather users can find almost all kinds of subjects they might feel inclined to. As per a study, over 2 billion of searches in a month have been pulled off by the users, which is a huge number to get an estimate of it.
See also: Increase Pinterest Pins, Repins and Followers
Similarities and changes
The change that search ads are experiencing now is that when a keyword is being searched on the network, ads will flash immediately the keyword has been types. Whereas earlier it wasn't the same, though advertisers could run ads by using keywords, but the difference was that the ads would appear on the site along with the relevant content about the keyword or phrase. This new change is similar to the like search ads of Google, in which the Pinterest ads would be sold through an online auction according to the Cost-per-click (CPC) basis. The only difference these ads have is the visual feature as Google ads are primarily text based.
The new introduction is being seen as a catalyst for the growth of Pinterest, which seemed stagnant in the initial stages. According to few experts, it's going to redefine the competitive market as new products will arrive with new style of ads, which in itself will make Pinterest stand in front of Google as a competitor. The reason is that Pinterest will be selling ads directly; however, marketers would be allowed to purchase them through a digital interface, similar to Google.
New opportunity for advertisers
Till now Pinterest doesn't allow any specific brand search, but in the improved version search ads include 'specific demand' that the users can look for. It seems like a revolutionary change in the search pattern, and hence will offer opportunities for search agencies and marketers. Pinterest would follow the league of Google search ads and Microsoft's Bing.
Pinterest search ads can own retail visual search completely, only if it allows buying on various automated digital ad platforms. Here are few benefits listed for the users and advertisers from this new search option:
Discover fresh arrivals
Searching and finding out any specific brand or feature will now be fulfilled as per the demand of the user. Advertisers can showcase variety of products or services, while the search ad option will give a detailed interface to the potential buyer to look at and pick the suitable one. It's something different and challenging for a social platform to come up with. According to the reports, 97% of the searches were not brand-oriented, which reflects the possibilities Pinterest holds for new buyers.
Save it along
You can search and keep the searches saved with you for later reference. It's a much sorted out feature that won't disappoint you when you want to look back and find the right option available for you. Customers can start searching and saving them even before months and it's a great way for advertisers to know their choices, beneficial for both in order to explore the business.
New strategic move
Few big agencies are also going to be a part of this, such as Kenshoo, one of the leading digital advertising agencies. Pinterest has collaborated with Kenshoo to take this new step forward and get search ads from leading brands which also includes advanced search marketers.
Attention-seeking visuals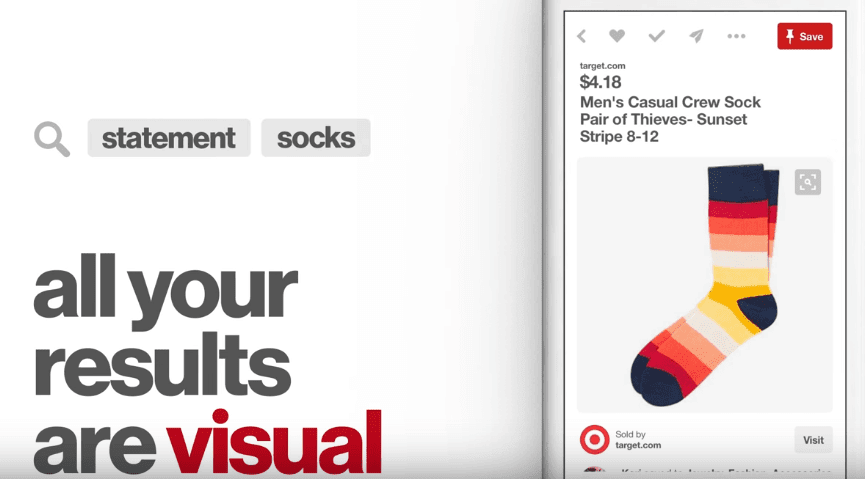 Pinterest has around 75 billion pins created and saved by the users across the network. Even the discover mode supports visual reference and serves the user accordingly. Pinterest is trying to give store shopping a new dimension for the customers. When they pick something from a store, it appeals them visually and that's how convincing it wants the visuals to be. Pinterest simply aims to digitally replicate the searching process.
Immense commercial potential
Around 2 billion searches on a monthly basis and most of the searches are related to products or services, is a fact enough to assure possibilities of growth for Pinterest in terms of popularity, acceptability and money-making. For advertisers also it will be a new challenge to meet up with the demands of the buyers as its visually-dominated platform also a competitive market for the brands.