Over time, visual content has taken up the internet, making Youtube one of the most active platforms with billions of monthly active users. Uploading videos on Youtube and bring excellent views on them is not an easy task, and if you are a marketer, you might be well aware of this. If your channel is new on Youtube and you are thinking of buying youtube views to give your channel an initial boost, you must be aware of the pros and cons of buying youtube views before going for it. Let's see whether paid youtube views in 2021 is actually effective or not. Let's begin.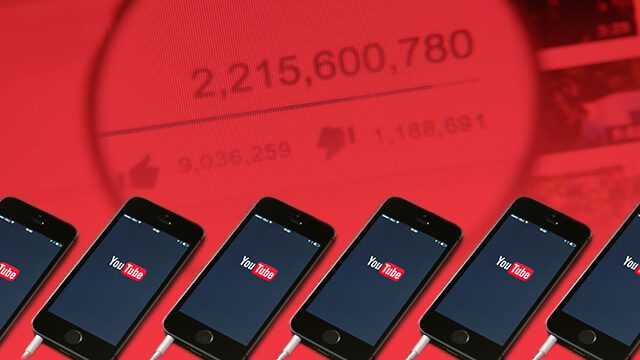 Check: How to increase your Youtube Reach
Pros of Paid Youtube Views in 2021
Let's start with the advantages of purchasing youtube views to understand how it can be effective for your marketing strategy and channel's growth.
Provide Excellent Kick-Start: Bought youtube views can provide your new channel an excellent kick start. It is always better to buy some 1,000 or 5,000 views on your video if you have a new channel or fewer subscribers to give it an initial boost.
Helps to get more views & engagement: Views attract more views and engagement on youtube videos. People on youtube prefer to watch videos that already have a decent number of views and engagement on them. So when you buy youtube views, you automatically enhance the chance of getting more views and engagement on your content.
Strengthen your social credibility: When your video has decent views and engagement rate, people take your content seriously, and it enhances your authenticity and social credibility. Nobody takes a video seriously if it has fewer views or more dislikes as it raises doubt in the viewer's mind.
Better Search Rankings: The more views your video has, the better its chances will be to appear in the search results. Youtube algorithm promotes popular videos more in search results so users can get better results of their queries. More video views improve your search ranking on youtube.
Make your video appear in suggested videos: Just like more video views improves your search ranking, it also makes your video appear in the suggested videos section in the sidebar or after related videos.
More Effective Marketing: As your videos get a good response after paid youtube views, it improves your overall marketing strategy.
More Conversion and Earning: As we all know, more video views and engagement on Youtube helps you earn more money via Adsense and other ways like affiliate marketing, selling merchandise, etc. More video views will help you make more money on youtube.
Also Check: Why users get banned on Youtube
Cons of Paid Youtube Views in 2021
Along with Pros, there are many cons of purchasing youtube views in 2021, which you must consider before opting. Here are some of the major cons:
Untargeted Audience: The views you buy for your Youtube videos are generally not topic-targeted and comes from random locations. This means that you might get irrelevant traffic on your videos (or viewers who are not your targeted audience), which is not helpful for you as they won't engage much with your content. If you want a targeted audience from certain specific regions, look for the providers who provide targeted views.
Unethical: Bought youtube views are unethical and can cause a harmful impact on your channel if it gets detected by the Youtube algorithm. It might make your Youtube channel looks fishy if you buy in a large amount. So always be careful about the number of views you are buying for a particular video and not only rely on the paid ones. Try to bring organic traffic as well on your content to generate genuine engagement.
No Ad Revenue: Purchasing views will not directly improve your ad revenue as your channel must be eligible for Youtube Monetization Policy with the required number of subscribers and watch time. It is good for social proof and might enhance the traffic on your content, but directly, it won't enhance your ad revenue.
Beware of Scammers: In this market, scammers are everywhere, and you might end up with poor-quality video views. Always be aware of the company from which you are purchasing youtube views. Go for only the reputable ones. Always read the reviews of the company before buying.
Inorganic Results: Buying views will not provide you natural results like more subscribers, comments, likes, etc. It will only increase your video views, but without likes, comments and subscribers, it might look fishy. So always try to generate organic engagement as well with paid views.
Final Words!
Always plan your youtube marketing strategy wisely. If you are going for paid views, don't rely on them only and keep working towards organic results & engagement as well. Check both pros and cons of buying youtube views in 2021 before you are going to purchase some. If you have any other queries related to youtube marketing, get in touch with us in the comments!