When it comes to drive traffic on our website, we marketers don't want to leave any opportunity behind. Still, very few of us use Twitter in our marketing strategy to divert traffic to our website. Twitter is one of the popular social media platforms that has 320 million actively monthly users. Now imagine how many of them might be interested in the content you are posting on your website but never reach there since you haven't targeted them yet. Don't worry! Here are seven effective ways to generate more traffic from Twitter to your website that will help you out in the best possible way. Let's begin.
Check: How to grow your Twitter Account?
7 Proven Ways to Generate Traffic from Twitter to your Website
1) Optimize your Bio to add a link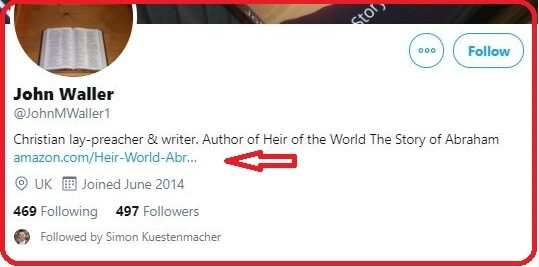 Tweets are not the only place where you can add your website link to divert traffic from Twitter. You can also add your website URL in your Twitter bio. You can use the "website" field in your bio to direct people towards the landing page or your website.
The best thing about adding a Website URL in your bio is that it gets more attention from the people who view your profile, as it shows on the top of your feed. So utilize your bio section smartly. But don't use trackable links in any of the fields as people get anxious about such links and tend to click less. If you directly provide you the website URL, they will feel more secure.
2) Pin Tweet the most attention-grabbing content
Twitter gives you the option to Pin Tweet the most crucial tweet on your profile which will be shown to the people at the top of your feed when they will visit your profile. Use this feature smartly. Only Pin Tweet that content which you want to highlight maximum. If you have any crucial blog on which you want to divert traffic, put the link of that blog in a tweet with some attention-grabbing headline and Pin tweet it.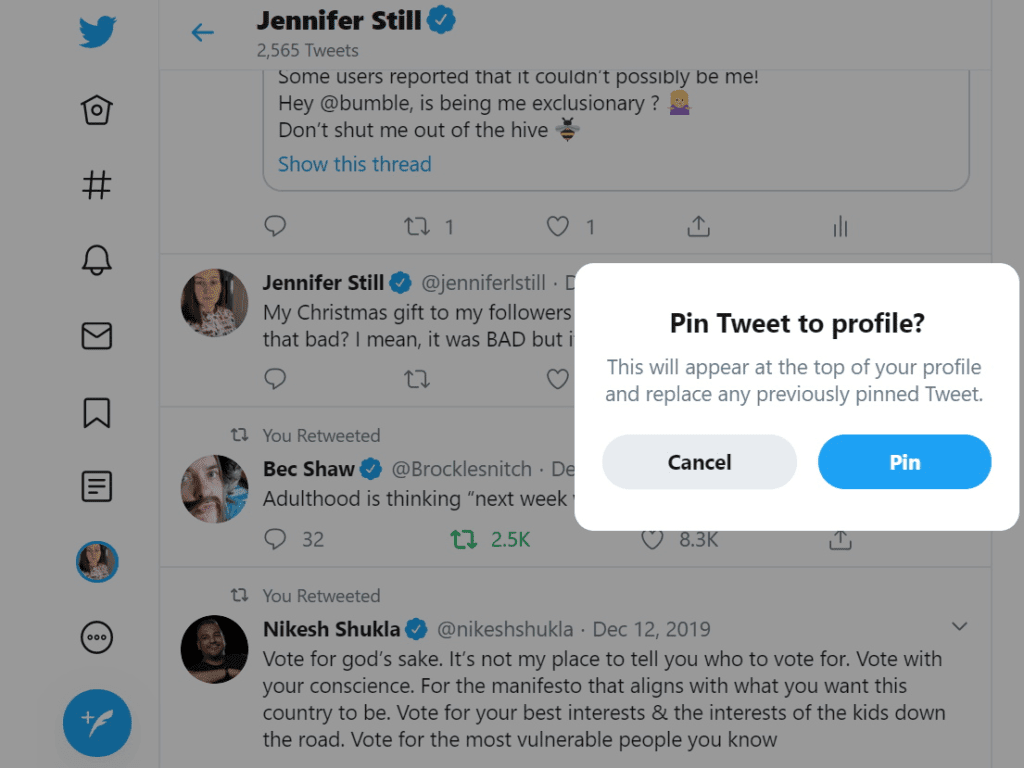 Pin tweets indeed increase your website's traffic, and you can change them from time to time depending upon the content you want to promote at that time. To pin any tweet, click on the three-dots beneath the tweet and then on the "Pin to your Profile Page" option.
3) Tweet at the right time
It is crucial to understand your audience analytics before posting something on Twitter. Depending upon the time zone in which your most of the followers reside, their peak hours to use Twitter can be different, and if you want maximum engagement on your tweets, you must post your important content in the peak hours.
Fortunately, there is a tool named Tweriod that helps you analyze at what time your followers are most active. Use these analytics to plan your content marketing strategy.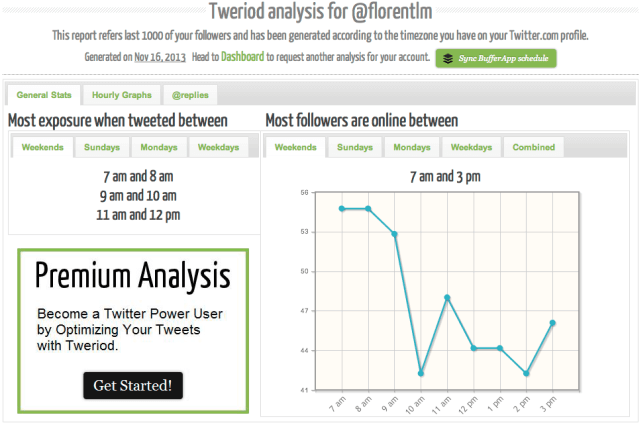 4) Recycle Old tweets
There is no need to produce lots of new content all the time. There might be some times when your new followers would like to know about your old content, but they won't find it amongst so many tweets. You can simply recycle the old content by changing it a bit to share it again after some time to divert more traffic on those blogs using your new followers.
5) Use Twitter Cards to Grab Attention
There is another amazing feature named Twitter Cards to grab more people's attention in limited words. Twitter cards give an extra boost to your tweet, and to use them, you have to visit ads.twitter.com. Sign up on Twitter ads and add your credit card (don't worry, no money will be deducted from your card as Twitter Card is a free tool).
Once you are done with adding your credit card, Navigate to "Creatives" then "Cards." 
Now choose an image you want to promote in recommended dimensions of 800px by 320px. 
Enter the URL of the post you want to promote, then give it a headline.
Now add Call to Action, and that's it. Write your tweet, choose "Standard" if you want to do this for free, and schedule your post.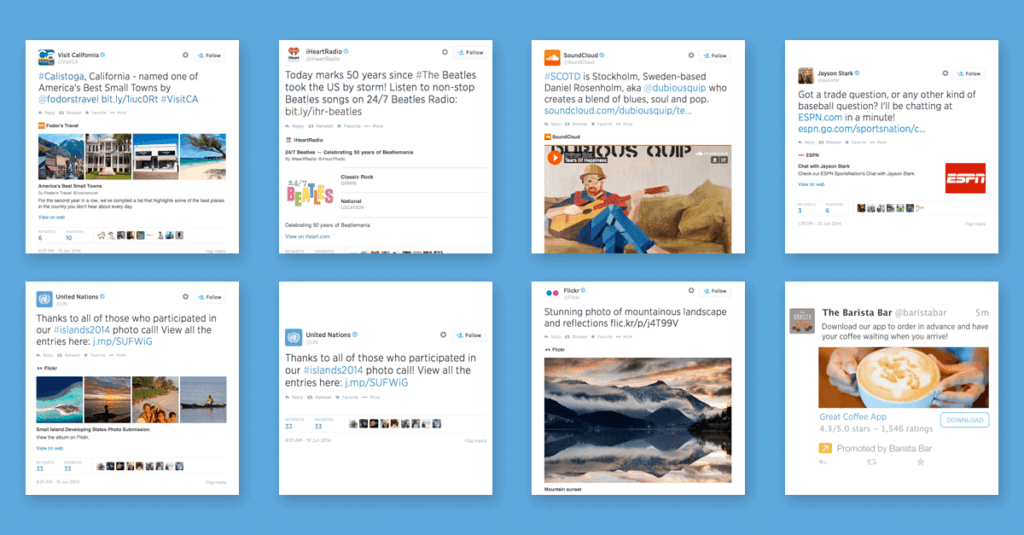 Your twitter card will now be visible to more people, and you can observe the change in your website metrics to check whether it is valuable or not.
6) Add Visual content to your tweet
Users love creative content on every social media platform, including Twitter. Don't just add too much text to your tweet, which will make it look dull and lengthy to read. Instead, add some image or video which will grab more users' attention, and might some of them will also click on the link to get more information.
7) Create Curiosity in your tweet
Don't just post content on Twitter for the sake of posting. To grab your followers' attention, make your tweets more intrigued and informative by asking Questions or using some curious headlines that make people want to know more about it by clicking on the link you have provided. It will indeed increase your website's traffic.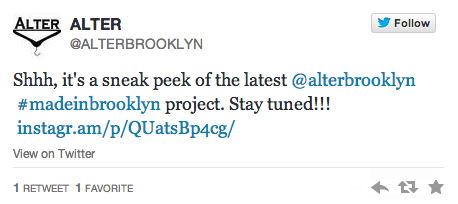 Also Check: How to make your Hashtag Trending on Twitter
Final Words!
Though these are not the only ways to generate more traffic from Twitter to your website, these are indeed the effective and proven ones which you should also try to see the change in your website's metrics. If you have any other queries related to Twitter Engagement Tips or Marketing, get in touch with us in the comments. Keep learning, keep sharing.