Even though this feature was already available on Instagram and recently rolled out for Facebook, Snapchat believes that this could be an amazing addition to their already popular app despite being late to the game.
Snapchat aims to beat its competition purely based on user outreach. With over 200 million active daily users on Snapchat, the potential for music on Spotify to get exposure and grab attention through this feature is limitless.  Although Instagram has a larger daily active user count of over 500 million, the age demographics and percentage used in a day lie in favor of Snapchat.
Snapchat in itself has distinguished itself from major competitors like Instagram through their distinct feature of snaps. Unlike stories that stay for only 24 hours, snaps last for just a single viewing and a replay after that. This makes snaps much more of a private and intimate thing than stories.
(See also: How Can Buying Spotify Plays Boost the Popularity of a New Artist in the Industry?)
How to share music on Spotify via Snapchat
Sharing music on Spotify via Snapchat is pretty simple and very similar to the working in both Facebook and Instagram. All it takes is a few easy steps and you're good to go. For those new to this, here is exactly how you go about sharing your music to your heart's content.
Click on either the three dots on the top right of the screen or the share button at the bottom.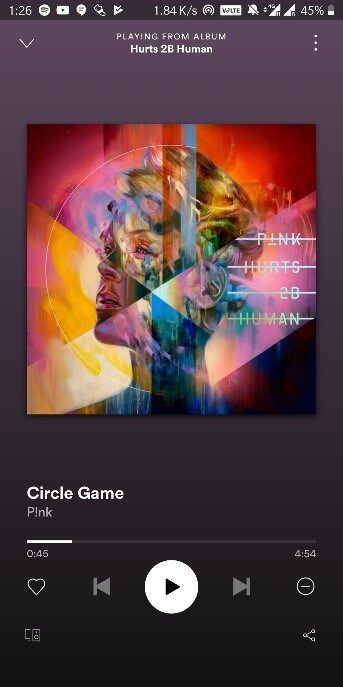 2. Choose Snapchat from the drop-down menu
3. You will be directed to Snapchat where you can edit, add text, stickers and change filters to meet your requirements and personal preference.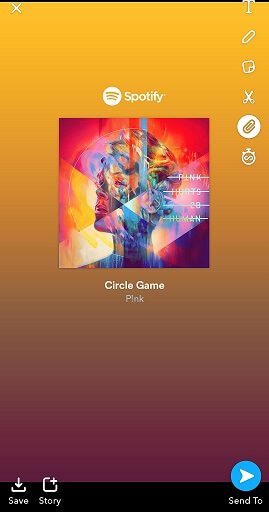 4. Click on either "Send To" (to send as a personal snap to someone specific or as a story) or "Story" (to add to your Stories similar to Instagram).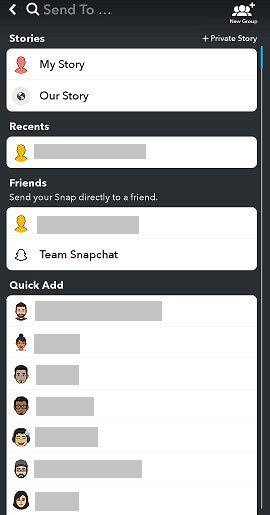 5. If you've chosen to send it as a snap, choose the recipient(s) and click on "Send".
Voilà! You have just posted your first Spotify music share on Snapchat. It's as simple as that.
(See also: 5 Features in Spotify That Makes It Stand out of Other Music Streaming Apps)
What does this mean for the artist?
Addition of this new feature opens up so many more doors for artists and podcasters to share their content on this platform. Spotify has become one of the fastest and most used go-to methods to share something personal with a group of people. As an artist, being able to share your music as snaps or stories increase overall content exposure.
Some reports suggest that the short lifespan of a snap could increase the viewer's urge to check the music out before it disappears. Whether this is an actual possibility is yet to be seen.
The provision for users to share their taste of music amongst their friends on Snapchat is going to benefit artists and podcasters in boosting their sales and exposure with minimal effort from their side.
Conclusion
At the end of the day, Snapchat has made the right move in making this direction. The update has received positive reviews and has garnered the attention of users who have recently started using this app.
Snapchat is an app that was designed to share your happenings right when it happens. Combine this with an app like Spotify that has become the go-to music streaming service, the result is a quick and easy method of sharing music that transcends borders.
Both the applications have evolved greatly since they first rolled out. With constant updates and adding of features, they have managed to remain relevant in a society that seems too fast for their good. This new feature by Snapchat hopefully does justice to the service even though the company is undoubtedly playing catch-up as of now with regards to this particular feature.
Their users definitely seem to be excited with it. Let's just see how this plays out over the next few months.