Spotify announced a new app 'Spotify Lite' compatible with low-end smartphones, and a smoother version for poor networks in India.
Spotify has launched a new and lighter app for music lovers in India, who are not users of high-end smartphones. This attempt is to cater to all kinds of Android phones and people can get access to the app even with a weak signal of the mobile network. The Beta App can be downloaded via the Google Play Store. It has already been successful in areas like the Philippines, Indonesia, Malaysia, Mexico, and Brazil. Though the size of the app is 10 MB yet the feel and look of the App is quite similar to the original version of Spotify, which will now be accessible to Indian users.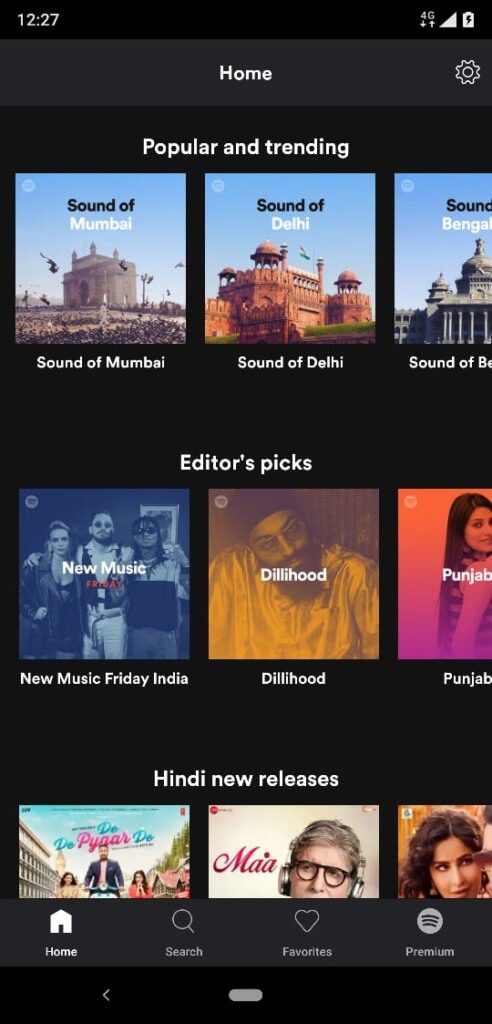 Spotify Vs Saavn, Gaana and more
'Spotify Lite' App is improved and light in terms of storage capacity, unlike Gaana, Saavn, and Hungama. The App requires low storage in the phone and is suitable enough for Smartphones with lower storage capacity. Spotify has targeted market strata that go for low-end mobile phones ranging from 10,000 to 15,000. This would be a great opportunity for the users to get into the club of Spotify.
It allows you to listen to various artists from different genres and helps you discover new music and tracks. The additional benefit is that it gives control of track storage to the users and they are able to remove cached data. Also, the App is competent to work even if the mobile network drops down to 3G or 2G, which is definitely a big relieve for users who stay in areas with bad network reception, and for those who are using low-speed internet.
(See also: Buy Spotify Plays)
When Spotify was launched it enabled the users to access local music so that more and more users music lovers get attracted to the app. Whereas, now when Spotify has come up with a Beta version Spotify Lite, the objective is to give them free access to songs of different artists and genres anytime without taking up much space in the phone.
The reason behind the version was to make Spotify available for existing users and make the experience of music streaming coherent.
The official statement of Amarjit Batra, Managing Director India, Spotify states that clearly "Spotify Lite Beta is a step in that direction as it enables users to play millions of songs for free, takes up less space on phones, and saves data when used on the go."
Spotify India has set a low price for premium subscription service i.e. Rs.119 per month, or Rs. 1,189 annually. However, Indian users can also give a try to free trial for one month, after its completion they would be offered to buy Spotify Premium, which starts from Rs.119. Otherwise, users can opt for per day plan i.e. Rs. 13, without subscribing a monthly plan.
For now, Spotify India is available on Google Play Store and iOS. Spotify can also be accessed on Playstation 4, Xbox One, Window 10, Smart Speakers. Additionally, Spotify India offers music in different regional languages such as Tamil, Telugu, Hindi, Punjabi, Bengali and more. Unlimited Podcasts in different languages are there for Indian users.
The best part about Spotify Lite is that you can use it while you are already a user of the main Spotify App. It is made to give users full control over the music they listen and can even decide how much space they let the App take in their smartphones, which no other music streaming app had thought or offered to their users. Popular apps like Saavn or Gaana have their limitations that don't let the users decide for track storage or Internet speed. The ability to be compatible with low-end phones is going to become a major factor for acceptance among the users.