To protect your website from any online scam or malware, VPN services help you to keep your identity and data secured on the web.
Getting a website started, you need to fulfill certain requirements to avoid any possible interruptions during the operations of the website. To fix the unnecessary hassle, VPN (a virtual private network) enables you to ensure online security and privacy at all levels.
VPN service
A Virtual Private Network is a secure network to connect remote users or company's private or internal network. To enable such an encrypted network, a list of VPN services have been curated for the users. These services help you establish a secure network which not only protects your browsing pattern but will also mask the bank details or Credit card information.
Among so many VPN services available, to find the right one you need to understand and review the features offered by them and are they sound enough as per the expectation.
Currently, we have evaluated some of the best VPN services to rate them under the list of  top 10 best VPN services:
1. TunnelBear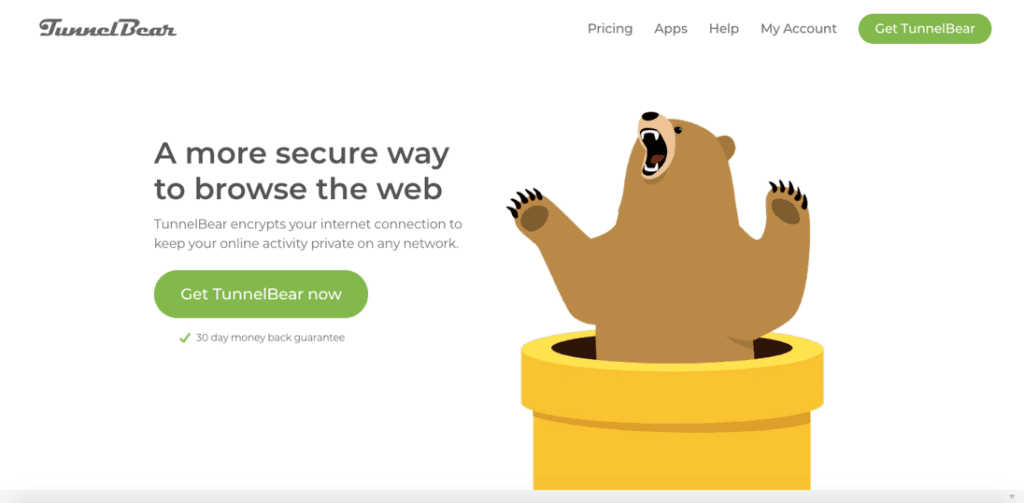 A simple interface to help the users in finding out the options easily. It is a bearyy design to attract users with a powerful set of services that are created to provide convenience to users. With cross-platform support, you get to experience browser extensions that become an add-on for you. A smart feature, 'Auto-Tunnel' function doesn't let your data travel much rather helps you connect with the lowest ping. TunnelBear doesn't allow your VPN traffic to be detected by an unknown entity. For 500MBs data, it is free for a month, for more data you need to pay but that is not much compared to others
Rating: 4.6 out of 5
2. Hotspot Shield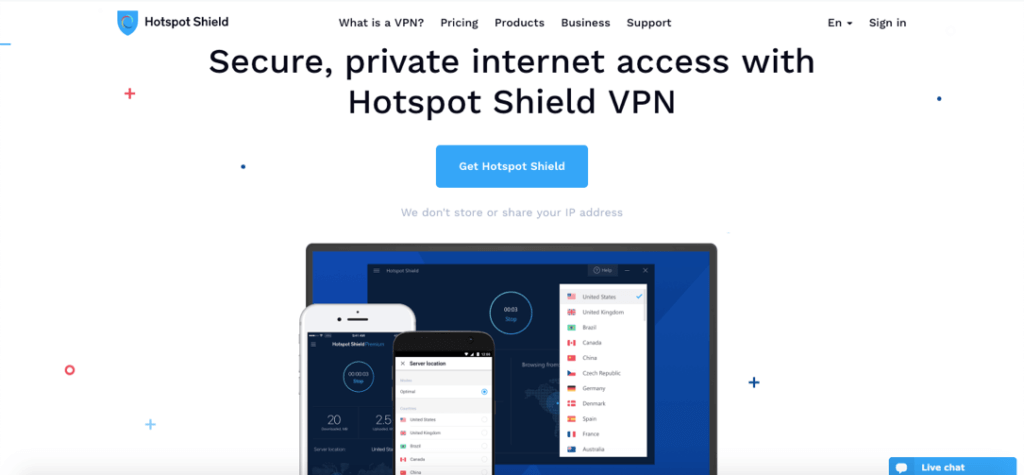 https://www.hotspotshield.com/
Those who are looking for the right VPN service would be aware of this name, it is one of the pioneers in the industry. The premium plan of Hotspot shield gives you the fastest speed to download. This is the prime factor that makes this service a second choice, as low cost and fast speed are the features users are looking for. Here you get both. Easy to operate interface is what that makes the navigation simple while making changes in the VPN settings. You need not bother about any unknown or suspicious person, the browsing patterns on Hotspot shield are safe enough.
Rating: 4.3 out of 5
(See also: How to Get More Followers on Twitch?)
3. CyberGhost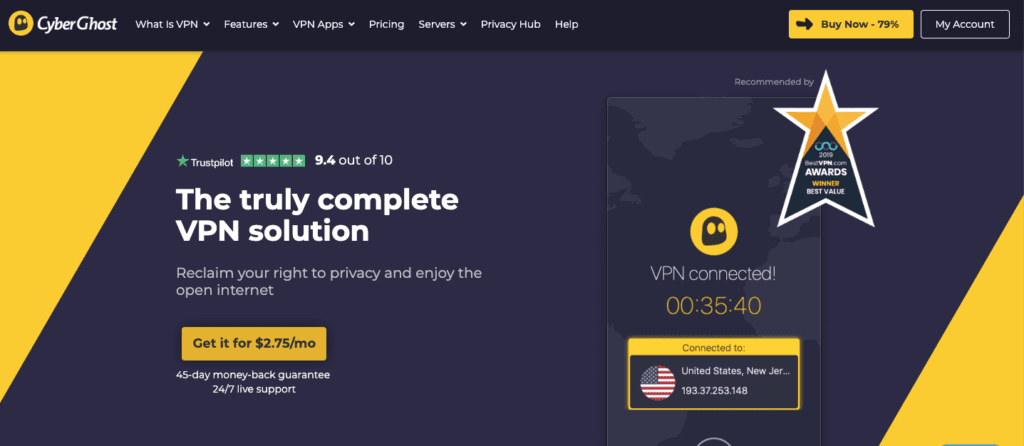 https://www.cyberghostvpn.com/en_US/
This is one of the most popular VPN services across the world with over 30 million users. If you are looking for a tried and tested name you can opt for Cyberghost without a doubt. It offers the most advanced encryption i.e. AES-256 to ensure a maximum level of security for the users. Another convenient factor is the ability to select geo-centric content that the users are given. Any malicious content or ad will be identified and no storing of logs will take place. It is a paid service, those who know the worth won't mind spending.
Rating: 4.2 out of 5
4. Windscribe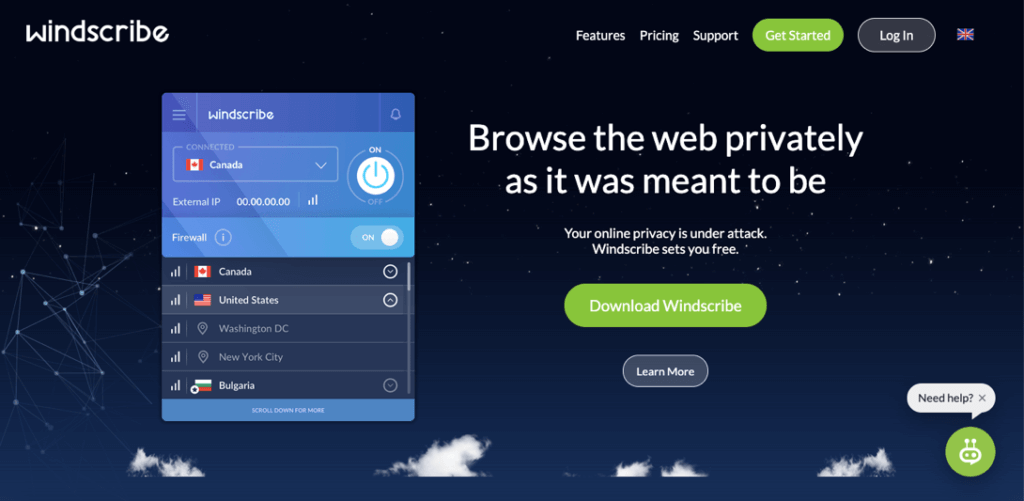 The service is quite sorted out unlike many equipped with complicated features. It is a low-cost service that doesn't disappoint you in quality of service. A well-designed software and interface placed rightly to make your life better, your tasks better. Those who are beginners and searching for a low budget and efficient platform to work for them must choose this service. They are supportive of a starter with a minimum budget. Currently, popular in 60 countries.
Rating: 4 out of 5
5. Speedify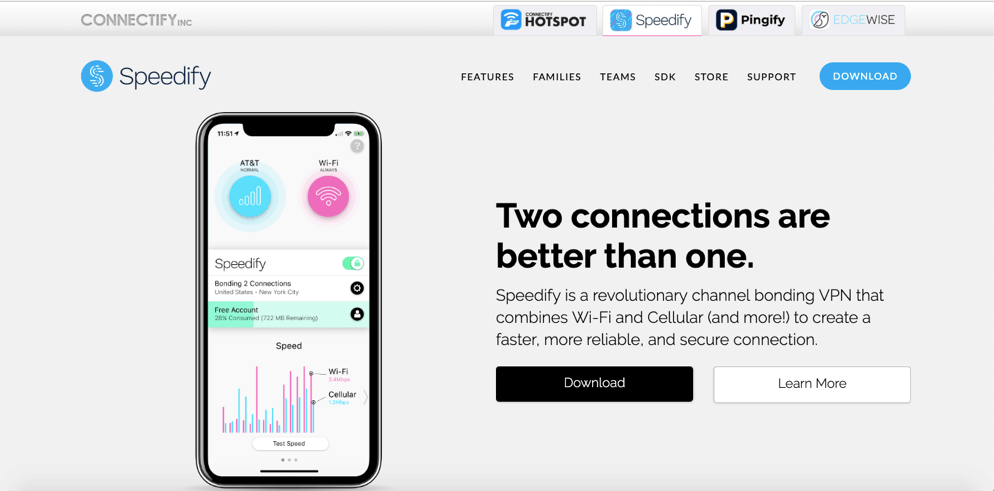 Just like the name, Speedify offers you great speed with more than 1000 servers across 50 countries. The performance of the connection will not fail with a complete encryption security system. You can use multiple connections at one time, without comprising on speed. You will get 5GB free data monthly, which is comparatively low.
Rating: 3.8 out of 5
6. Avira phantom
https://www.avira.com/en/free-vpn
This is based out on the policy of self-sufficiency. It is not dependent on ad revenue. Either you can register as Free or Pro. Pro is a premium plan of course with extra benefits, but for a kick-start, it is a reliable service. You get 1 GB data free for a month, which is good enough to ask for free.
Rating: 3.5 out of 5
7. Surfshark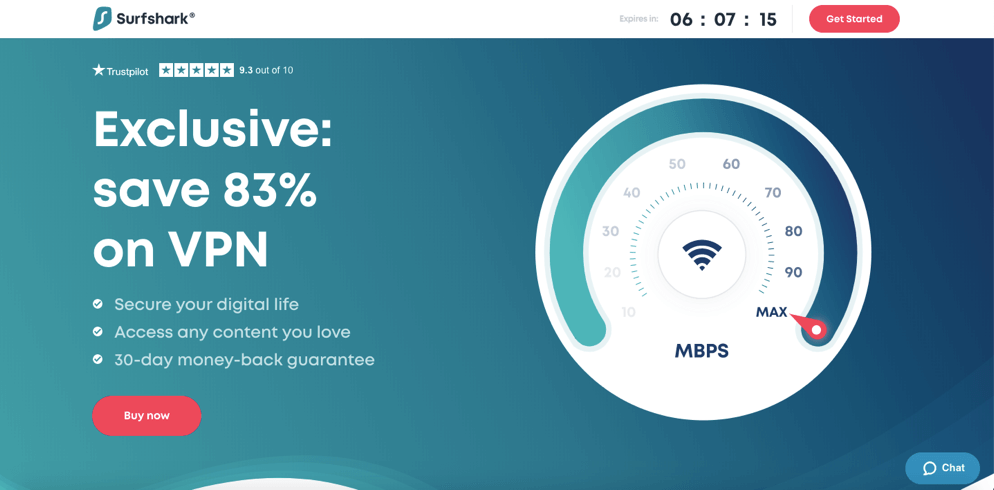 A fast and reliable VPN solution that is very much strict towards hackers or suspicious activities. It will keep an eye on any such practice, the software and features are elaborative yet handy to use. You can use unlimited devices at one time, which is a plus for you.
Rating: 3.2 out of 5
8. ProtonVPN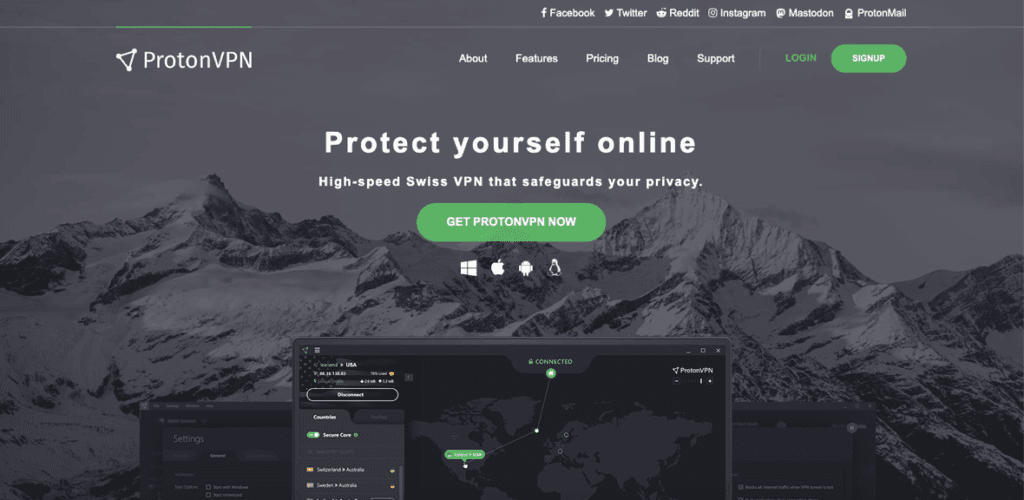 ProtonVPN enables you to use unlimited bandwidth, which is a big deal to get in free VPN services. You can use only one device at a time, and if you are not a premium customer he plans might not be as smooth as you expect. But above all these negative aspects, it has a strict no-logging policy, and an encryption system installed.
Rating: 3 out of 5
9. Betternet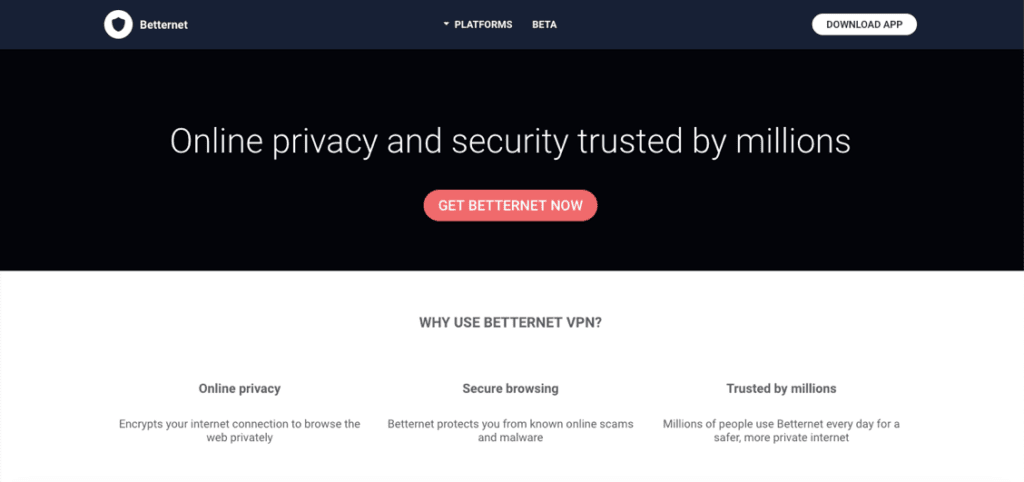 This service works on a share more, get more policy, where you are asked to watch a video before you get any benefit. And the watch time contributed to the video, will fetch you some benefit points or cents in return. Sounds fair and cool. If you do it more, you get more. If you are willing to giveaway sometime, you can get the service work for you.
Rating: 2.9 out of 5
10. Surfeasy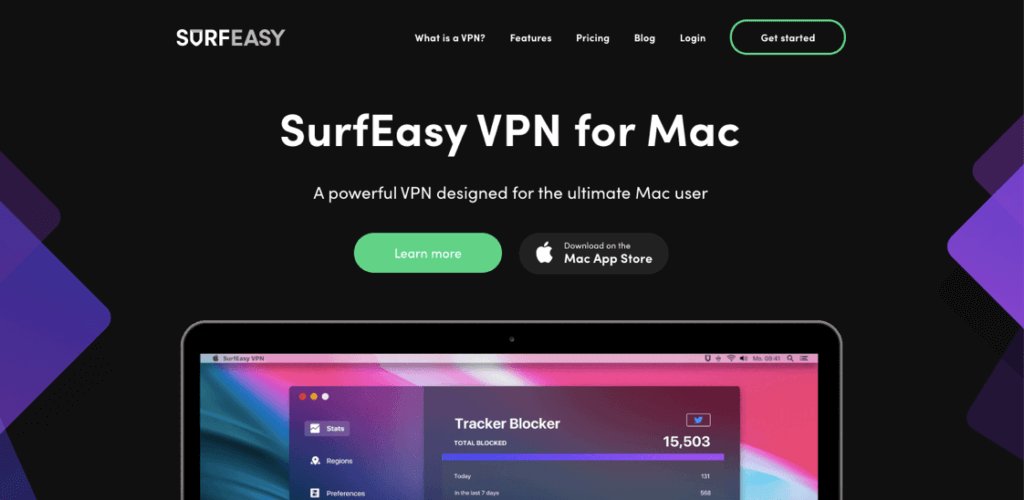 It is owned by Symantec, a Canadian VPN service. High-end encryption and the strict no-logging system have made it popular lately. Even if you have a free plan, you are eligible to have those facilities. The servers are accessible from 16 countries with 500MB data-free. If you want unlimited data, a paid plan is there for you.
Rating: 2.8 out of 5