Discord HypeSquad is a program for super enthusiastic Discord users, a chance to represent, grow and promote Discord and also to meet new people who share the same interests. Basically, HypeSquad members are the brand ambassadors but they do not get paid by Discord.
You need to fill out an application involving answering a few questions about your interests, goals, and experience with Discord. Once you're accepted you will get in to one of the 3 Houses.
Discord HypeSquad is divided into 3 levels and 3 houses.
Different Discord HypeSquad Houses
1. House of Bravery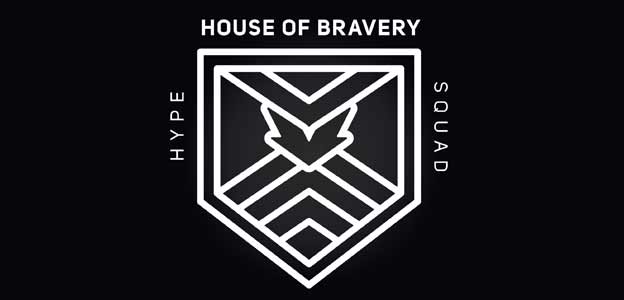 Members of the House of bravery promote people to take tasks which they have not done before. This encourages others to come out of their comfort zone and try new things. It's the most fun house among the 3 as per our opinion.
See also: Buy Discord Members
2. House of Brilliance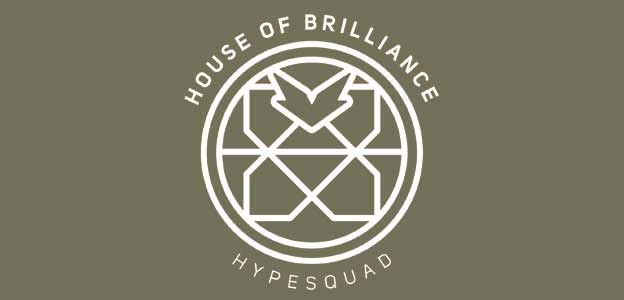 Members of the House of Brilliance are focused on promoting education and learning within the Discord community. They create and share educational content, host study groups and workshops, and encourage users to explore new topics and expand their knowledge.
3. House of Balance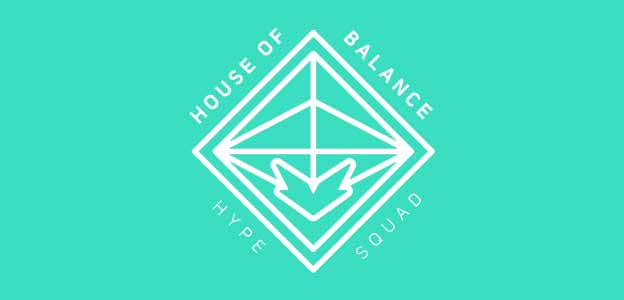 Members of the House of Balance are focused on promoting positive mental health and self-care within the Discord community. They create and share resources for users to manage their mental health and wellness, and they encourage users to prioritize self-care and balance in their lives.
Each house has its own set of values and goals, but they all share a commitment to promoting positivity and engagement within the Discord community.
HypeSquad House is decided when you take an easy test and your answers will decide which HypeSquad you belong to. You can change your House anytime you want.
See also: Best Ways to Make Your Discord Server More Engaging
Different levels on Discord HypeSquad
There are three different levels of the HypeSquad program: Online, Event Attendee, and Event Coordinator. Each level has its own set of requirements and benefits. Online members primarily engage with the community through online channels, while Event Attendees attend Discord-related events, and Event Coordinators help to organize and host those events.
1. Online HypeSquad
The Online HypeSquad is the first level of the program and is open to anyone who wants to participate irrespective of the HypeSquad House you belong to. As an Online HypeSquad member, you can promote Discord in online communities and social media, participate in Discord events, challenges, and engage with other members of the community.
2. Event Attendee HypeSquad
The Event Attendee HypeSquad is the second level of the program and is for members who want to represent Discord at events like gaming conventions, music festivals, and esports tournaments.
As an Event Attendee HypeSquad member, you'll receive a HypeSquad T-shirt and other promotional materials to wear at events. You'll also have access to exclusive HypeSquad events and training sessions to prepare for your role as a representative of Discord.
3. Event Coordinator HypeSquad
The Event Coordinator HypeSquad is the highest level of the program and is for members who want to organize and run Discord events in their local communities.
As an Event Coordinator HypeSquad member, you'll receive training and support from Discord to plan and execute events like game nights, community meetups, and charity streams. You'll also receive a HypeSquad hoodie and other promotional materials to wear at events. You can apply to become Hypesquad event coordinator here.
How to join Discord HypeSquad program
You must have gotten all excited and can't wait to join the Discord avengers team, I mean HypeSquad. So, here is how you can join the Discord HypeSquad:
Step 1: Log-in to your Discord account. Look for "Settings", if you are using Discord on web browser, the "User Settings" as shown in the image below will be on the bottom left side of your screen.

Step 2: Click on "Hypesquad" option visible on the bottom left as shown in the image below.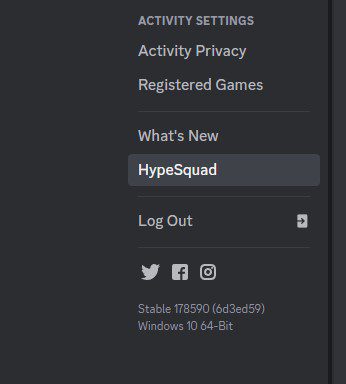 Step 3: Answer the 5 questions as shown in the screenshot below and note, there are no right or wrong answers.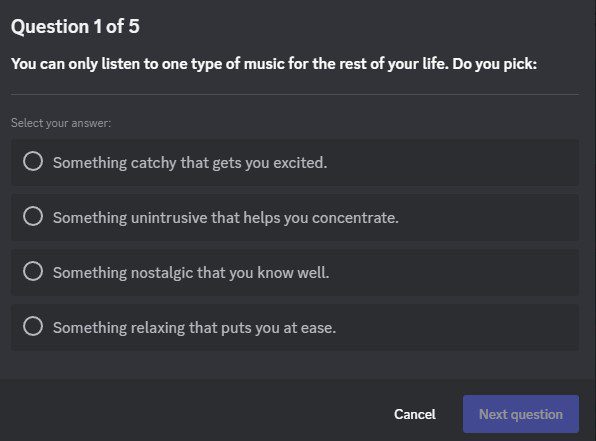 Finally, based on your answers, A Discord HypeSquad will be assigned to you. Congratulations, you are officially a part of one of the most active, funny, and notorious, haha, just kidding. As Discord developers often put it, without Discord HypeSquad, the world will fall in to chaos.
Discord HypeSquad FAQs
Here are some frequently asked questions and their answers related to Discord HypeSquad:
Can I be a member of more than one HypeSquad house?
No, each HypeSquad member is only allowed to be a member of one house at a time.
Can you change your HypeSquad House on Discord?
Yes, you can switch your HypeSquad House anytime by just retaking the test.
What are the benefits of being a HypeSquad member?
Get early access to exclusive resources and support from Discord, as well as opportunities to attend and host events, create content, and engage with other passionate Discord users.
Is there an age requirement for HypeSquad membership?
Yes, you must be at least 16 years old to apply for Discord HypeSquad.
How do I get Hypesquad Events badge?
To earn events badge, you need to attend or host a minimum of three events within a 90-day period. After you've attended/hosted the required number of events, the badge will be automatically added to your Discord account.
Is HypeSquad events program closed?
Yes, currently HypeSquad events program is closed and no actual date as to when it will be back.
Quick Access