Spotify is basically a musical network, a podcast and video streaming service, where you can share and showcase your work, but the creation should be related to the field of music. Here, the objective is to bring all kinds of artists or public figures at once place and give them access to a wide network of viewers and listeners. Most of the primary services like access to music and videos are free of cost, whereas the additional ones are paid. Some of the music downloads which includes streaming of quality videos have been offered to paid subscriptions. Spotify is compatible with Windows, iOS and all kinds of Android devices. The best part about Spotify is that it is easily accessible with different genres, playlists, and record labels. It's quite flexible and user-friendly with social media networks, as it allows the user to share the links from active accounts. The registered members can access millions of songs and share with others, its a growing platform with over 70 million of subscribers across the globe.
For promotions, Spotify is still an underrated network, which is yet to be explored by the marketers. Musicians and struggling artists are interested to increase Spotify Followers as it will automatically get more Spotify plays on their songs and playlists they have curated. Also to promote your music, Spotify is counted among one of the most popular networks, where you can find large audience base.
In the US and UK, there is maximum number of users and more artists from other parts are now trying to make use of it.
Some of the essential points that would help you in promoting your music on Spotify are as follows:
Put your music on Spotify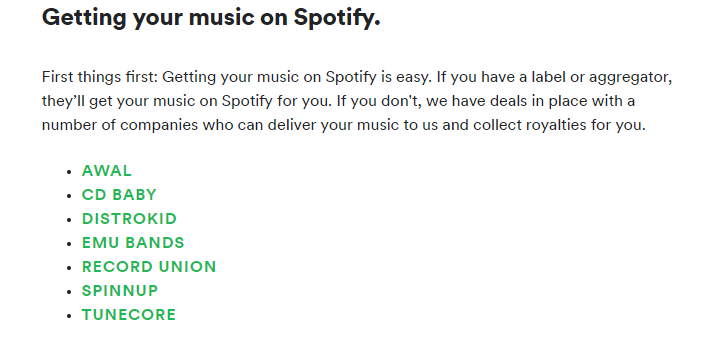 Firstly, you need to introduce the music you want to promote on Spotify. As a service, Spotify is a much-sorted place in comparison to iTunes and other music-based platforms. All you have to do is to upload the song you wish to be heard from the audience.You get a personalized space to explore your own fan following and create a network of music lovers especially the genre your song belongs to.
Create your profile page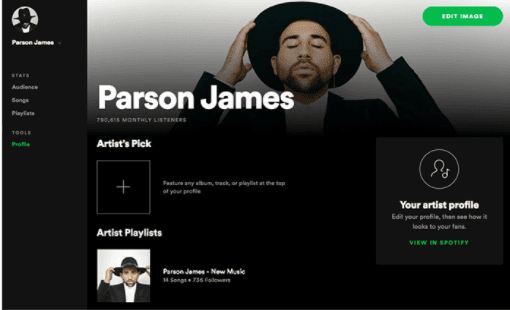 More importantly, its mandatory as an artist to be identifiable on the network, it can be a brand or label with which the audience recognizes the music you create or promote. You should maintain a profile that includes images and biodata of your work and a detailed account of the genre that interests you. If you add and introduce your biography, pictures and submit other details as well, it might take time but soon you will see the details displaying on the network.
Share with fans and followers
To increase Spotify plays you can invite more listeners to listen to the track uploaded. The simplest and way to do is to share the link on Facebook, Twitter, and Google+. Also, there are various promotional forums where one can put the link as the more relevant audience is likely to respond to those networks. Else, you can promote your profile page and post the link to Facebook groups so that a large audience is aware of the project you are working on. This attempt gives you an initial support in expanding the visibility of a brand.
Create playlists
When you create a customized playlist that categorically divides the genre and follows a chronological order of the music, the chances to improve the reach of the audience improves. If you can create the playlist under your original profile page, and with a similar ID with which you have already an account on Facebook. it would be easy for the audience to find your profile on Spotify. Most of the artists that are already popular and known use playlists to promote their music but even if you are a beginner, to keep things organized you should maintain playlists according to the different kind of creations you would be releasing.
Make use of Spotify ads
To further attract more listeners to the music you want top mote, the paid form of promotion i.e. advertising can be done on Spotify itself. Not to worry about the cost, this can be comparatively low cost, even non-premium Spotify users would listen to the Audio ads, plus you can set-up banners where they are best suitable. Mostly, these type of advertising is done by popular artists and musicians who are ready to roll-out a big budget music album but it is a great promotional tool for those who want to draw maximum attention at one point of time without much delay. For those who are not yet sound from financial aspect should try to increase Spotify followers by gaining visibility from other free social networks available. The best of all is Facebook, where you get to spread the word for free without following any restrictions or filtration.