Twitter is one of the most popular social media platforms these days for celebrities, public figures, brands, and even for regular users as the platform gives you a place to stand out with your opinions. But have you ever wondered why some tweets on Twitter get more retweets and engagement than others? Generating good engagement on your tweets is not an easy task, but getting retweets on them is even more challenging. Though there are no such magical formulas to increase your Twitter engagement, we have several proven and effective ways to get more retweets on your tweets.
By just following these simple steps in your future tweets, you can witness the change in response and engagement. Let's begin.
Check: How to increase Twitter Followers
10 Proven ways to increase Retweets on your Tweets
1) Tweet at the Right Time
The most crucial factor in increasing your retweet and engagement rate on Twitter is the correct timing to post content because there is no point in tweeting when your followers are not active. If you will tweet in the peak hours, you will get more engagement and retweets on your content.
According to experts, the best time to tweet on Twitter is between 12 pm to 6 pm, as during these peak hours, the tweets garnered maximum engagement and retweets on the platform. So try it from now on and observe the change. You can also use the Twitter analytics tool to understand when your followers are most active or interact with your content to plan your strategy.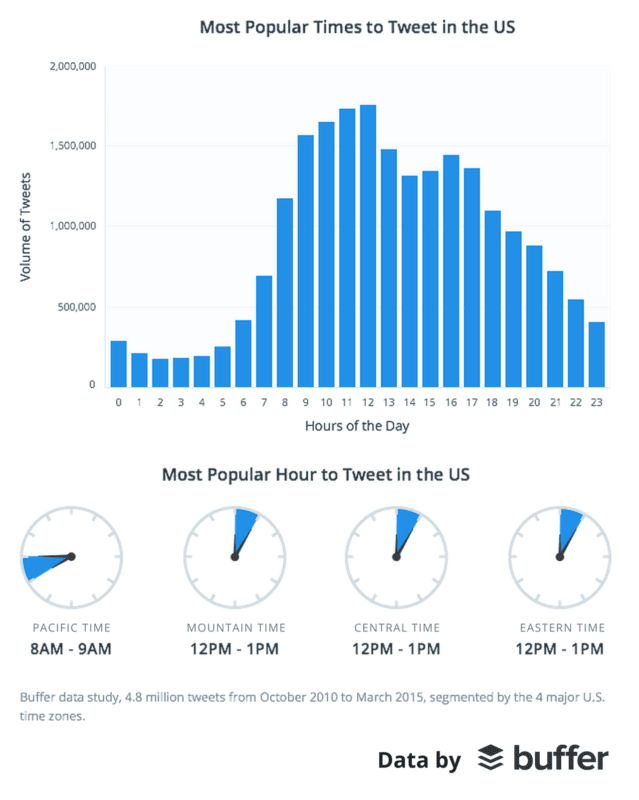 2) Engage with other users and their tweets
Just like other social media platforms, Twitter also works on community building, and you cannot grow without engaging with others' content. If you want people to notice your content:
Start engaging with them.
Don't make it all about yourself.
Like their tweets, engage with the community in the discussion to let them pay attention to your content.
3) Retweet other's content
One of the effective ways to get more retweets on your tweets is retweeting the others' content. When you retweet the content related to your niche or trend, people will start noticing you and start developing interest in the content you are posting. If you are sharing any brand's content, mention them so they can also retweet your content later. Retweeting others' content increase the chances of getting your tweets retweeted by them.
4) Post short, crisp, and concise tweets
Although the word limit is 280 characters now on Twitter, don't tweet long and tedious content as people won't pay attention to it. According to the research, tweets between 80-110 characters have the most chances to get retweeted as there is room for other users to add their own comments or details in your tweet while retweeting it.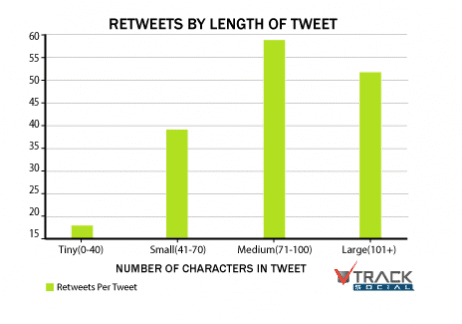 5) Use hashtags in your tweets
Hashtags make your tweets more visible to the people who are following or using those hashtags. Depending upon the type of content you post, add 2-3 relevant hashtags to it to increase the visibility and chance of retweets of your tweet.
According to Hubspot, Tweets with relevant hashtags see as much as a 1,065% increase in engagement compared to a similar tweet without hashtags. So start using them now.
6) Add links in your tweets
People like to read about informational tweets on Twitter. So when you share some relevant links related to the information you are sharing, it adds more authenticity to your content, and people share it more with other people.
Whenever you find some great or compelling content on Twitter, share it and tag the brand or person who created it so they can retweet your tweet in response.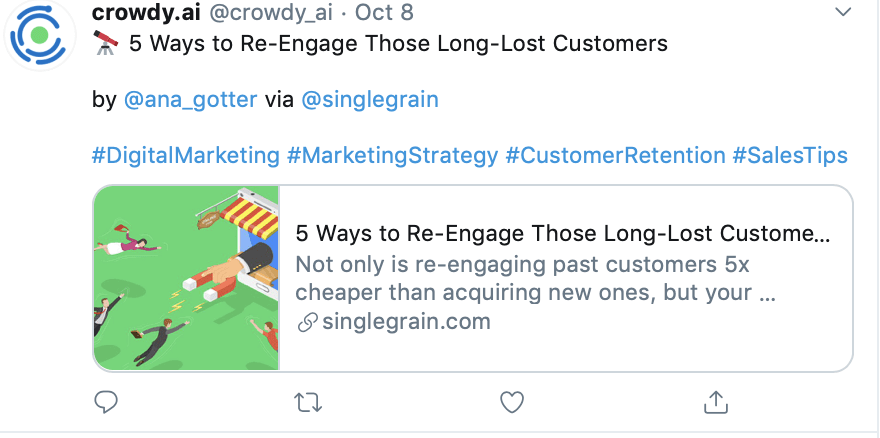 7) Follow the trends to tweet about
Since Twitter is more like a discussion platform, it is always advisable to follow the latest trends to get involved in the discussion. Users tend to retweet more about the tweets related to the latest topics, discussions, etc. So don't stay behind. You can analyze the latest trends using the Explore section of Twitter or Google Trends.
8) Add Visual Content to your tweets
Visuals like Images, Gifs, or Video content gains more attention on all social media platforms, including Twitter. Instead of writing too much in your tweet, use an excellent and compelling image or video related to your content that attracts people and they found it worth retweeting.
Especially if you are posting something motivational/inspirational or any DIY or entertainment-related content, Video or image content will increase the chance of getting more retweets for sure.
9) Use Power Words in your tweets
Using Power Words in your tweets can definitely increase its chance of getting retweet by capturing more attention by the users. Here are some of the famous power words you can use in your tweets:
Improve
Immediately
Bonus
Exclusive
Protect
How to
Complete
10) Ask for Retweets
One of the best ways to increase your retweets is to ask people for it simply. Especially if your tweet is about asking for some help or some helpful information that can be crucial for people, you can ask people to retweet your tweet by mentioning "Please Retweet or Please RT," and people will surely retweet it.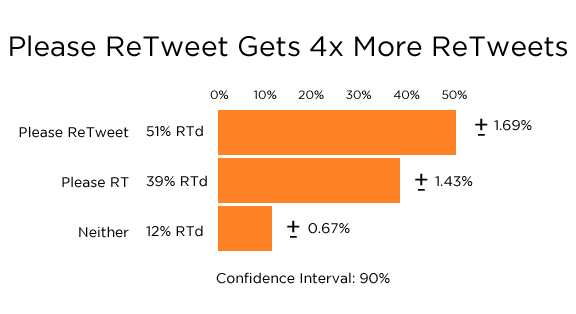 Also Check: Twitter for Business Marketing
Final Words!
All these mentioned ways to get more retweets on your tweets are 100% effective and proven. Try to implement these strategies for some days and post productive content related to your followers, and you will observe a discreet change in your engagement rate. If you have any other queries related to social media marketing, get in touch with us in the comments!