Pinterest such well-carved out a concept for sharing ideas through images in itself that no other social media network seems to compete with it. The audience it works and gives preference to is women, females from all over are relatively active on this network as they get to share interesting stuff and also show their creative side in different fields like fashion, photography, craft, home decor, sketching, painting, and more. One can find elaborated information on so many DIY subjects that it really surprises you as an audience and intrigues you as well. But in case you think there are no other sites that are offering similar content, then you should read out the following list of sites. Here are five websites like Pinterest that you didn't know about:
Juxtapost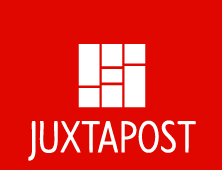 Initially, Juxtapost was considered much better than Pinterest in many ways. In short, it seemed to outsmart Pinterest. Some of the Pinterest features that Juxtapost had a much better plan are invite-only membership, no private boards, the process of exporting content and few more. However, When Pinterest got on and started to get a good response, Juxtapost began to lose some of its essential features but still was able to go strong in terms of improving its growth. A unique feature of Juxtapost is its "More Like this' button, which allows you to see more of the content you have already seen, liked and opted to see more.
See also: How to Use Pinterest for Business?
Dribbble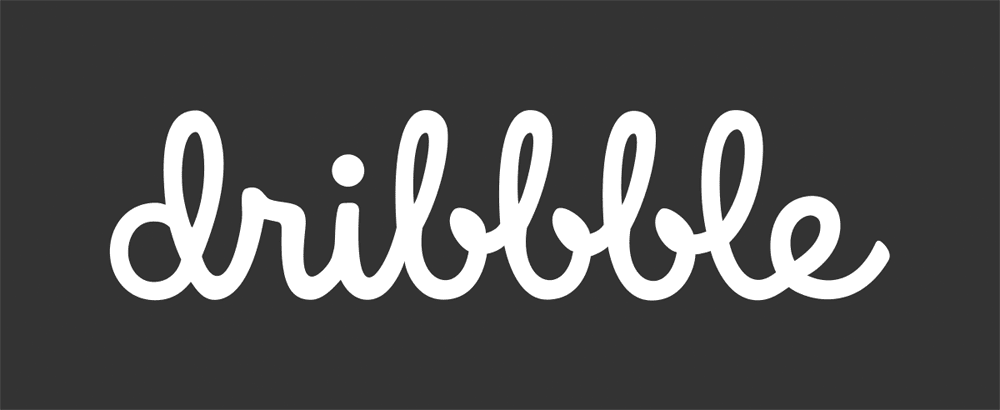 Dribbble is an amazingly mesmerizing treat for all creative folks out there. It's a great platform to showcase your creative streak to others who are admirers or experts in their own field. Common topics users discuss upon are website designing, pixel art, logo designing, architecture, posters and more. You get a chance here to express and explore brilliant skills that so many people have. Plus, you can share all of this with your friends and contacts. Here the posts are called as 'Shots'.
We heart it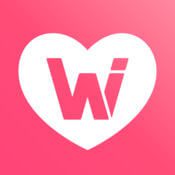 "We Heart it" cannot be compared to just one network as it seems to be a compilation of two. It's a proportional mixture of both Pinterest and Tumblr, where you are allowed to post almost any kind of information of any genre such as funny pictures, quotes, cute stuff, food, travel pictures, and much more. If you start searching things, a large database is waiting to be explored. But this site has somehow been able to attract only teenagers and college going crowd. Basically, you can call it the Snapchat of Pinterest as a majority of the users are youngsters.
See also: How to Pin Something from Tumblr to Pinterest?
FoodGawker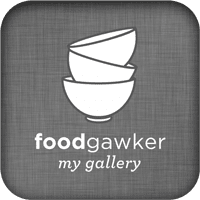 If you are foody, this FoodGawker is not something you should miss on. Another example of Pinterest inspired website and a superb place to find out some cool places for new cuisines and recipes. Such a delight for those who are fond of cooking and eating. Apart from so many user-friendly features, FoodGawker is not that open to post anything posted by anyone, rather it would review and will then confirm your submission to publishing. FoodGawker is cautious about painting its quality standards.
See also: 10 Tips for Successful Pinterest Marketing
Manteresting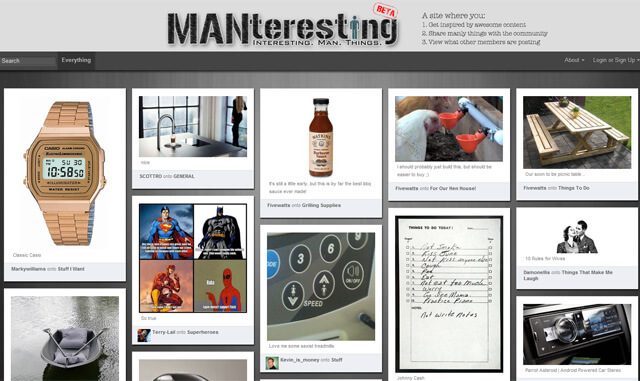 Manteresting is like a Pinterest version for men. Although there are many maps who are comfortable using Pinterest but Manteresting has purposely tried to emphasize on the demands and interest of men. Genres like Sports, video games, automobiles or technology can be easily found on Manteresting, which are the key topics for men. Also, here you do not 'Pin' images on 'Boards' rather 'nail' them on 'workbenches', stereotypically macho as they call it.
Apart from these popular look-alike sites of Pinterest Gentlemint, Dudepins and Liqurious are few others which also primarily focus on the interest of men. As the name suggests Gentlemint and Dudepins. Whereas, Liqurious is another extension for lovers, especially those who like drinks and like to drink as well. An interesting title for 'Liqurious' would be 'Pinterest version for alcohol'.
Photo credits: Checkfront