Facebook and Instagram are two of the most popular social media platforms everyone loves to use to engage with other people and share pictures, videos, and funny content. To make the experience better and more convenient for users, Facebook & Instagram have updated their messaging apps with many user-friendly features. These features will allow users to be more expressive in the way they communicate. Let's check out these Facebook & Instagram New Messaging Updates that you can use for a better chat experience!
Trending: Instagram Auto-Caption Stickers in Stories & Reels
Latest Facebook & Instagram Messaging Features:
Facebook Messenger Updates:
1) Chat Archives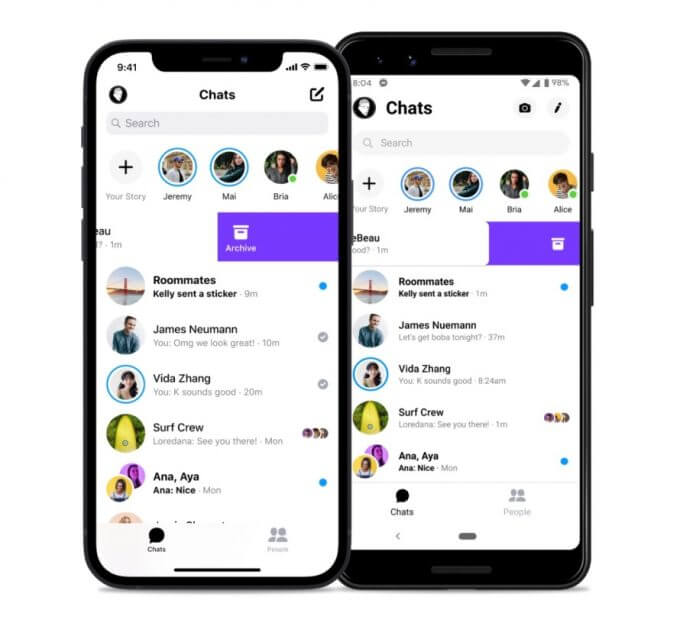 Now you can clean up your Facebook messenger inbox without deleting chats and losing message history using this Chat archives feature. This feature will allow you to keep your inbox manageable & tidy by archiving the inactive conversations you can access anytime in your future (just like you do in WhatsApp messenger).
Users can access this feature by:
Swiping left on a chat from the inbox screen to archive it. You just have to tap on the purple button to send the chat in the archive box.
Later you can access the archived chat by tapping on their profile photo on the mobile messaging app. Here you will find the complete list of archived discussions, and you can select the one you are looking for.
2) New Themes
The Facebook messenger has introduced new messaging themes from the New Star Wars theme to Netflix's Selena to make the chat experience more fun and exciting. Here is the example: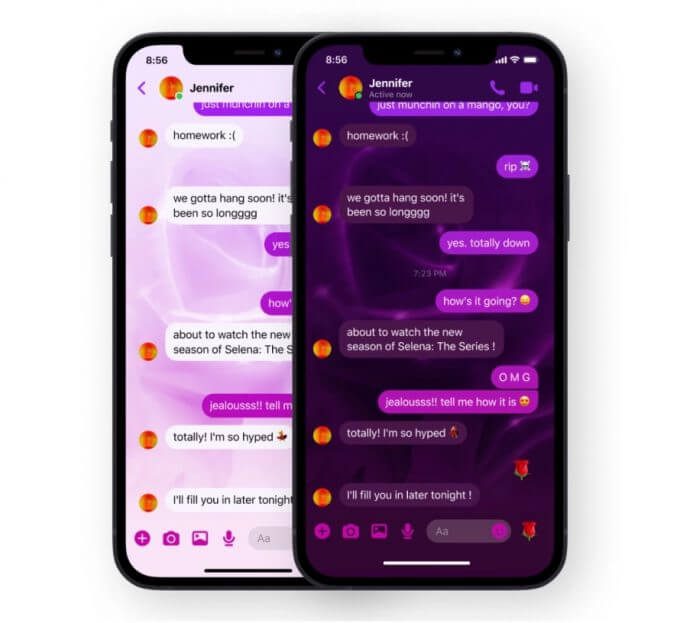 3) Tap to Record
Instead of long-pressing the audio icon to record the audio message, users can now conveniently record the audio message by tapping once on the icon and again to stop the recording. According to Facebook, this feature has made Audio recording 20% more convenient for users than previously.
Also Check: Facebook's New Rules for Monetization
1) Visual Replies Feature
This feature is currently available for iOS users only but soon will be available for android users as well. The visual replies feature allows you to respond to a photo or a video with their own in direct messages.
When you receive a message containing a photo or video, you can tap the camera icon to capture a photo or video to reply to that message or can upload media from your device.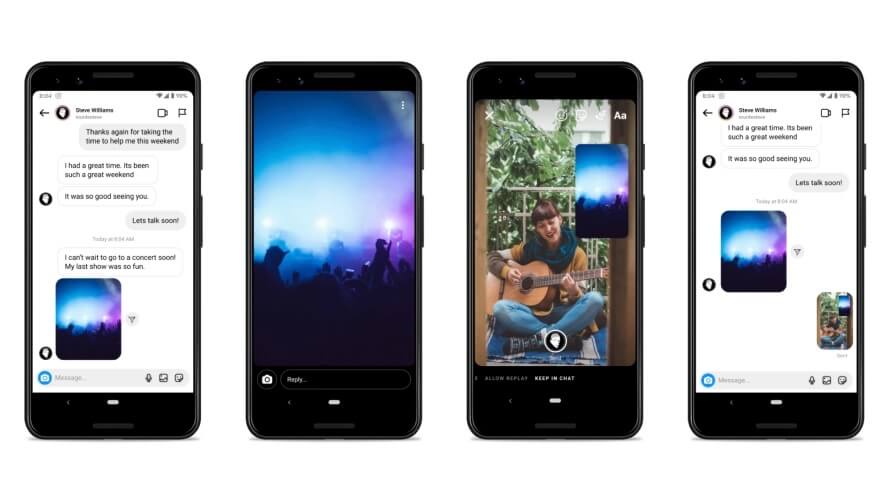 2) Inbox Seen Status
Now users can find out when the person has viewed their message with the recent Inbox seen status. By accessing your inbox, you can check whether the person has seen your message or not. If the person has seen the message, a text snippet will be visible beneath your message as a notification. This feature was also available previously, but you had to open that chat window, but now it can be viewed without opening the window.
All these Facebook & Instagram New Messaging Updates will indeed make your messaging experience more smooth & convenient. So, let us know what you think about these features and what more must be there in upcoming updates in the comment section!