The social media giant Facebook keeps launching and updating new features to make the browsing and networking experience better for users. A few days ago, the company launched three new features to Facebook messenger to make the messaging experience seamless and fun for all. Check everything about these Facebook Messenger new features here to understand how they can be beneficial for you.
Check: How to hide Facebook & Instagram Like Count
Latest Facebook Messenger Features you must check & try
1) QR Codes & Payment Tools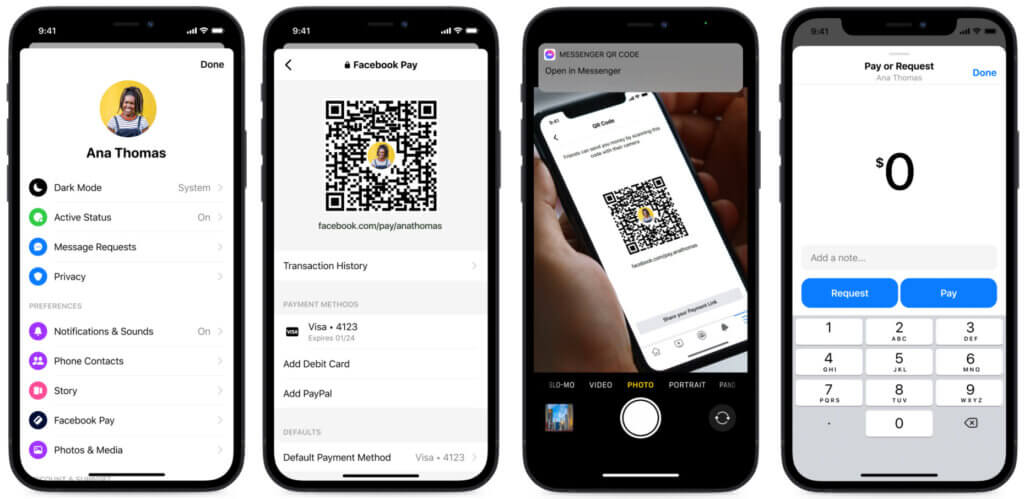 Only available in the US currently, Facebook has rolled out support for scanning QR code to receive or send money via Facebook Pay, even if users are not connected on Facebook. By launching this payment feature in the already existing messaging app, Facebook has ended the need to download any separate app or add new contacts to use this feature.
Facebook users can access the Personal QR code and Payment link on their messenger app by following these steps:
Open Messenger "Settings" and tap on "Facebook Pay."
Then the user can share their Payment link or QR code to ask for send or receive money.
In the same way, you can also share your QR code or payment link with other users to request or send money.
2) Quick Reply Bar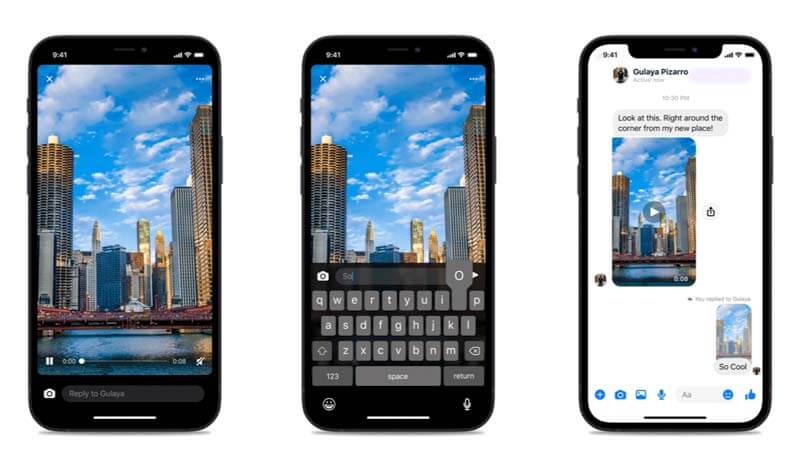 The latest Quick Reply Bar in Facebook messenger makes it easier for users to access their conversation and reply on a photo or video without going to the main chat thread.
Users can simply tap on the Video or Photo and send a response through a Quick Reply bar at the bottom of the screen. If they wish to exit the full-screen media viewer, they can do it by swiping up and head back to their main chat thread.
The Quick Reply Bar feature in Facebook Messenger will enhance the users' messaging experience and save their time, making it a better platform for all.
3) New Chat Themes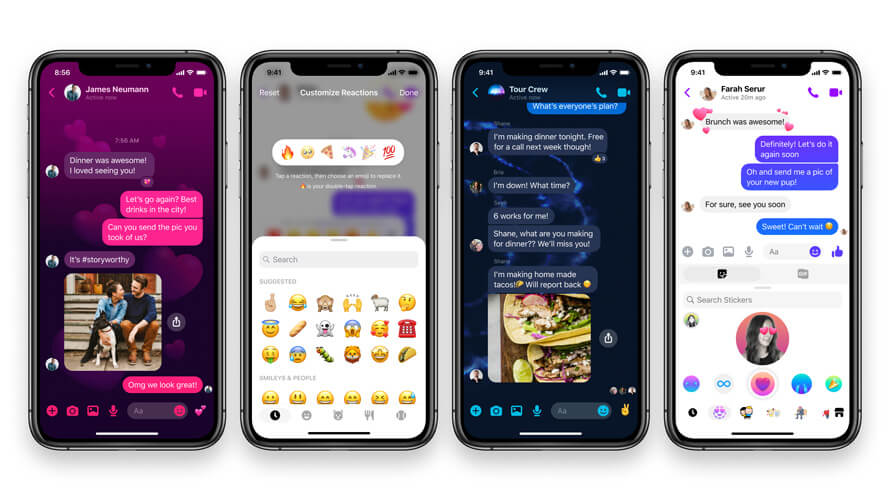 The new chat themes feature is available on both Facebook Messenger and Instagram to transform the background of your chat into a delightful and fun way, so you don't miss the spark when talking to your friends and family.
Facebook messenger has added three new chat themes named
Olivia's new album- Sour: Features Olivia's signature face stickers
World Oceans Day Chat theme: This theme let users virtually explore the world's oceans and also promotes sustainability & the importance of keeping our oceans clean for future generations.
New F9 chat theme: It is a tribute to Fast and Furious, featuring the Fast Saga's 20th anniversary.
Users can select any of these new chat themes on Instagram & Facebook Messenger by going to the "Chat Settings" and tapping on "theme".
Also Check: The Important Facebook & Instagram Messaging Updates
Final Words!
With the launch of Messenger new features, the platform is trying to reach new users and make the messaging experience better for previously occupied users. If you haven't tried these features, you must try them out and share your experience with us in the comments so we can know whether you like them or not. For more latest social media and technology updates, keep reading our latest articles.