Facebook News Feed has been reinventing its functionality and dissemination over a period of time. Initially, the posts used to get circulated and viewed depending upon their popularity. Acceptability was the deciding factor for most of the posts, relevance and interests as per the demographic were secondary. Later, selecting your News Feed became more flexible for the users. Therefore, customized News Feed is the new addition for its users to avail. There are various elements to prioritize as per the current requirement, varying in different aspects according to the given changes and desired results. The following are some points to consider by marketers while customizing the posts on a regular basis:
Opt for the most recent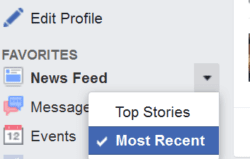 Provision for selecting latest posts or events of your friends can be chosen as the foremost update that you would notice on your timeline. This feature is to keep you informed with the recent events and will help you view the updated posts of your favorite group.
Choose what to see first of all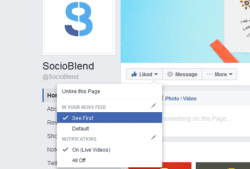 It's a way to pick stories or topics of your interest, it might be an event or a specific influencer or a brand. Regular updates from a particular group, brand, entity or a user can be opted out to be the first thing on your timeline that would get preference.
Utilize "friends' organizer tool"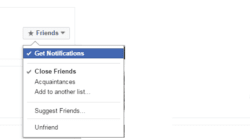 To keep up with a selected group of persons, Facebook offers a tool to hide posts or stories to organize the stories you are interested in and can remove the unwanted posts from the list conveniently.
Settings of story preferences can be changed
Moreover, the choices and selections of the posts can be changed depending upon the variation in your choice or any other timely demand can be altered time to time. It's a very flexible arrangement that Facebook has been reestablishing its presence with an additional update for its users.
Define or create interest lists
Further, any group or issue of your interest can be followed and viewed on a regular basis by including the favorite groups or pages into the lists, which are called as interest lists. These platforms find out and interact with the similar interest groups and enhance the reach from a marketers' point of view.
Select favorites and rearrange their order
Favorite ones can be put on the forefront while the not-so-interesting pages can be included later on; this keeps the sequence of the posts aligned and will allow you to know about the current posts, likes and the kind of viewership it's been getting.
Request your fans to add you to their customize Facebook experience
In case of a business page, you can also ask your fans and followers to personalize their views, likes, comments and shares according to the feed they are going to publicize for their friends and friends' of friends, which can become a tool to keep up the flow of the stories within the target area while focusing upon the exact reach in terms of analytics.