Spotify continues to be a model for the music streaming industry. With 138 million paid subscribers, Spotify is a leading global music service. Spotify has taken many initiatives to promote itself and increase its revenues. To attract more people to the service, apparently hoping to upgrade to the paid plan, Spotify introduced a new free tier in April. Although the service has been around for more than a decade, there are things about Spotify that most users didn't know.
Prior to launch, Spotify offered two-tier: an ad-free tier for $ 9.99 a month and a free tier with ads. The first allows you to download songs to listen to them offline and does not restrict access. The latter limits the number of songs you can access, popular playlists, and shuffle play. As part of Spotify's new free tier, you can listen to any track from Discovery's 15 playlists if you wish.
Spotify also offers other subscription plans like student accounts, family accounts, and Spotify Duo (for two at a reduced price). Each level is available with others on the market at competitive prices. However, if you're ready to start saving money each month, it might be time to cancel your subscription.
This article shows you how to cancel your Spotify Premium account.
Things to Know Before Canceling The Subscription
If you are a Spotify Premium customer, you need to cancel your Spotify subscription before closing your account. This will remove all the playlists you have downloaded for offline listening and also the followers. You are not the owner of this music and once you unsubscribe you will lose these locally stored playlists. Not only you will loose playlist you will also loose your gain monthly listerners on Spotify.
If you simply unsubscribe from Spotify Free but continue to use it, you will still be able to stream those playlists and they will be in your listening history. However, if you keep removing Spotify completely, you will lose access to these online and offline playlists.
If you delete your Spotify account, you will lose your username. If you get a student discount, you won't be able to apply it to another account for one year after your first registration if you decide to return to Spotify.
How to Cancel Spotify Subscription
Before deleting your account, you must cancel any paid subscriptions you have with the service. It may sound simple, but you may run into a problem. Where you can delete it?
Going to the Spotify website to delete your account will only work if you have set up the service through Spotify. Some users have subscribed to an iTunes subscription, while others may have used their Google Play subscription or another service. The first thing to do is find out where you are paying for the service and cancel accordingly.
How to Delete Your Spotify Account
To get started, you must first go to the Spotify Contact Customer Support page. Make sure you are signed in to the account you want to delete.
This will start the process of closing your account.
1.Click "Account".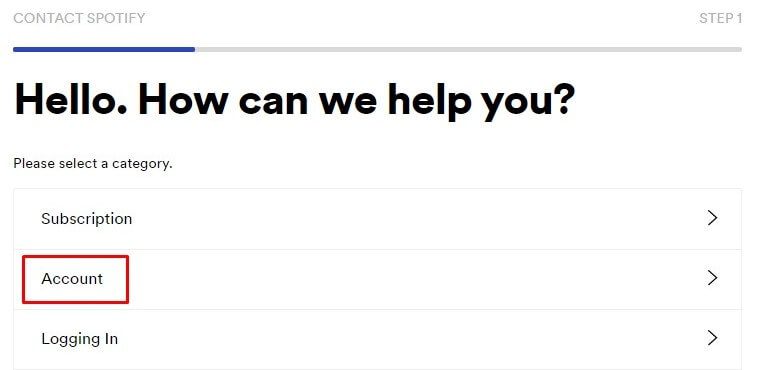 2. Click "I want to close my account".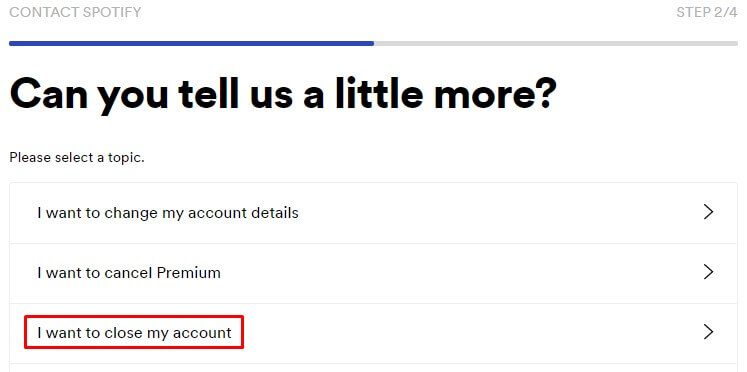 3. Make sure you want to permanently close your account or cancel your paid subscription. Click on the black "Close Account" option on the left to proceed with the removal.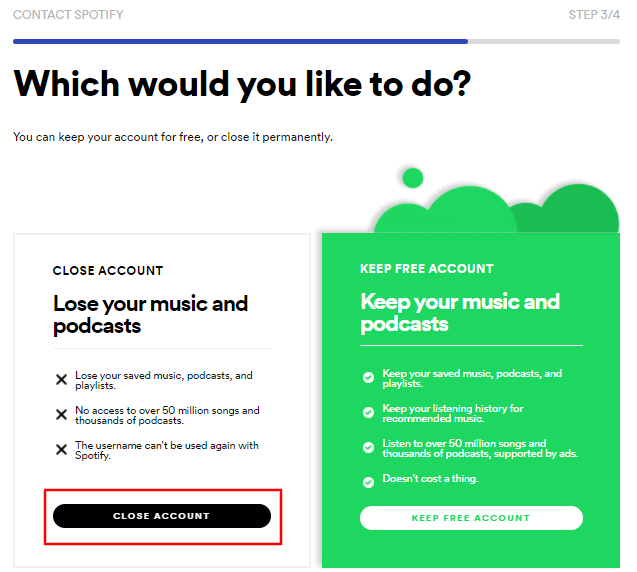 4. You will be taken to a page that says "Sure you need to close?" and a 5-step process to close your account. Click the blue "Close Account" button to continue with this step.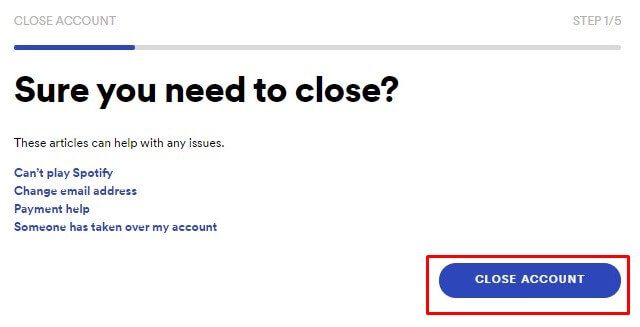 5. Make sure you are logged into the correct account. Click the blue "Continue" button.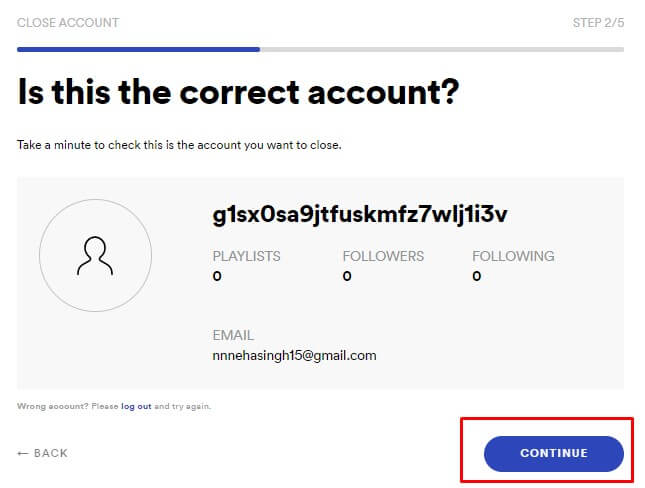 After verifying that the account is correct, click "Continue"
6. Spotify warns you that you are losing followers and playlists. "Check the box" to confirm that you understand the results and click the blue "Continue button".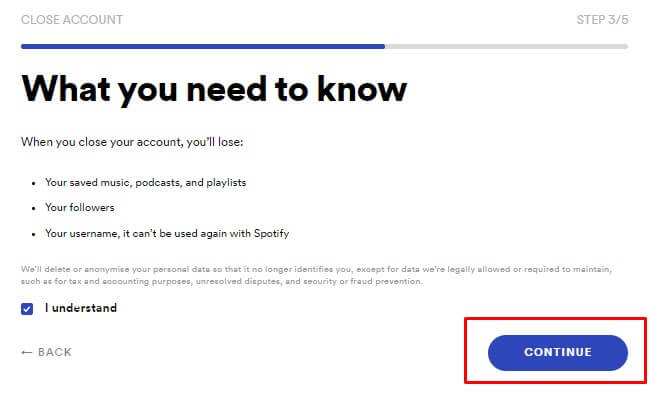 7. You will receive an email (sent to the account you signed up for) confirming that you want to cancel your account.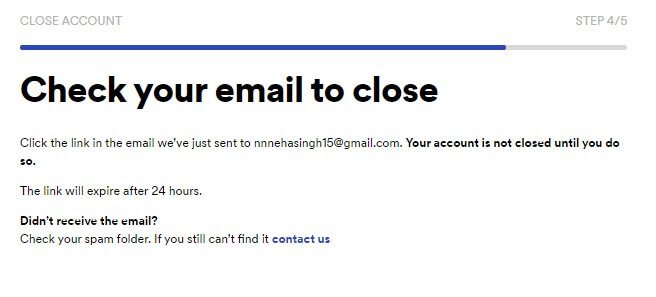 8. Open the link you received in your mail and click on the last option "Close my account". It is indicated by a green button and must be clicked within 24 hours of receiving the email.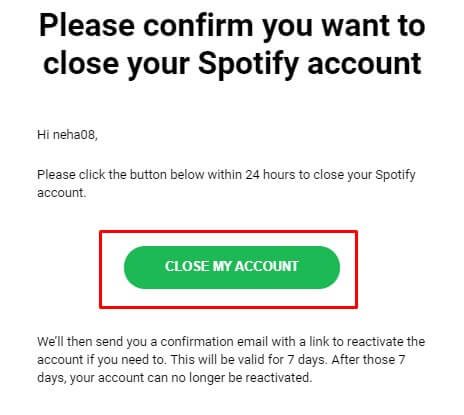 Hope you find this resource helpful!