Need to get more watch time hours to get monetized on YouTube? Find out some amazing tips to increase your YouTube video watch time and subscribers.
Making your channel eligible for monetization includes certain must-to-have qualifications, and watch time is one of them along with subscribers count. You need to work out on both accurately with a strategized approach.
The topic you choose, the frequency of your posts and the originality of the content; all these factors are essential. But to get it done and achieve the results, you should look forward to improving the implementation of the process.
Here are a few tips for you to consider while you are posting on YouTube channel and expecting to increase YouTube video watch time and subscribers:
1. Give preference to quality
YouTube is the second most visited website in the world, over 500 videos are uploaded every minute. Therefore, with time watch time became a competent measure to evaluate the visibility and popularity of a video. Content is still the king, and YouTube takes this watch time criteria seriously. Now, for the YouTubers, it's a challenge to retain viewers and attract as many subscribers as possible. The best solution is to create high-quality video content, the visual appeal and the originality of the content is the priority. Both elements help in improving the watch-time of your channel.
Quick Tip: You can use Socioblend to instantly gain some sense of popularity by buying YouTube Subscribers and Views.
2. Focus on the first 15 seconds
The first 15 seconds of your video decide for how long the viewer will be stuck to the video. So make sure it's engaging and power-packed, in order to receive maximum attention. The viewer should find the content worthy to spend their time on.
3. Keep a track on viewers retention
Every channel has detail analytical reports to analyze and evaluate audience retention. You need to keep a check on it and understand the pattern of the viewers. Note down the peak time of viewers, and strategize the time of posts for the future.
4. Target using long-tail YouTube keywords
Among so many methods to identify, YouTube's suggestions feature is the best way to identify which keywords to add. Identify the most popular keywords from YouTube suggestions and incorporate them into your description, tags. These well-targeted long-tail keywords would help you increase YouTube views and remain at the top of your competitors.
5. Precise title and Thumbnails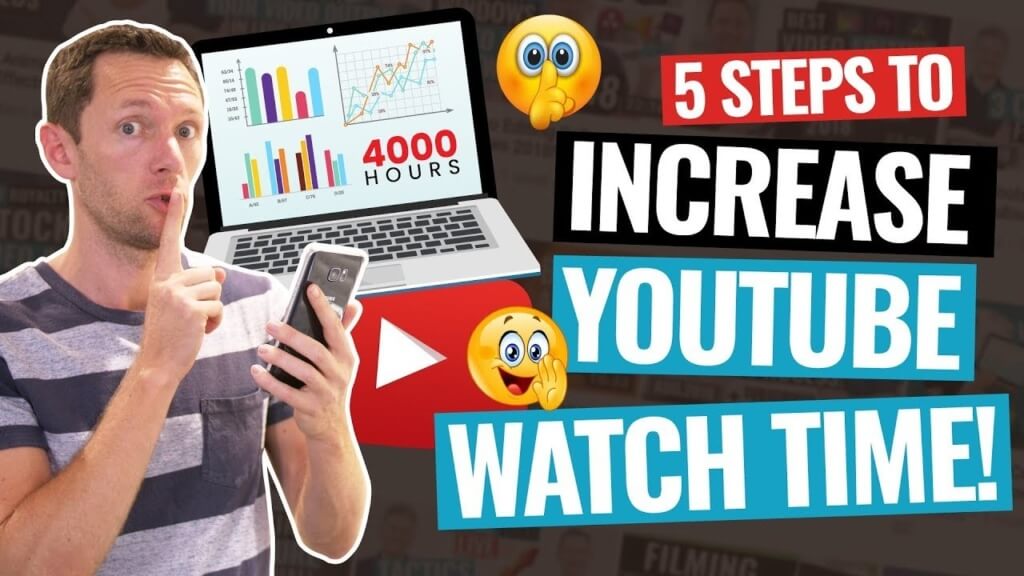 By adding to the point title and thumbnails to the video, the attention span of the audience increases and they are more likely to watch it. As you have engaged the eyeballs successfully, now your title and thumbnail need to justify their time. Therefore, make it meaningful, brief, and interesting to get it clicked.
6. Manage playlists
If your topics are too much varied and are enough to leave the audience confused, you need to organize the video based on separate categories. For example, how-to videos should be listed in one category, Event videos in another, and fun facts in a different category. In this way, the audience can be retained in one category without getting jumbled up with all at once.
7. Add Cards and End screen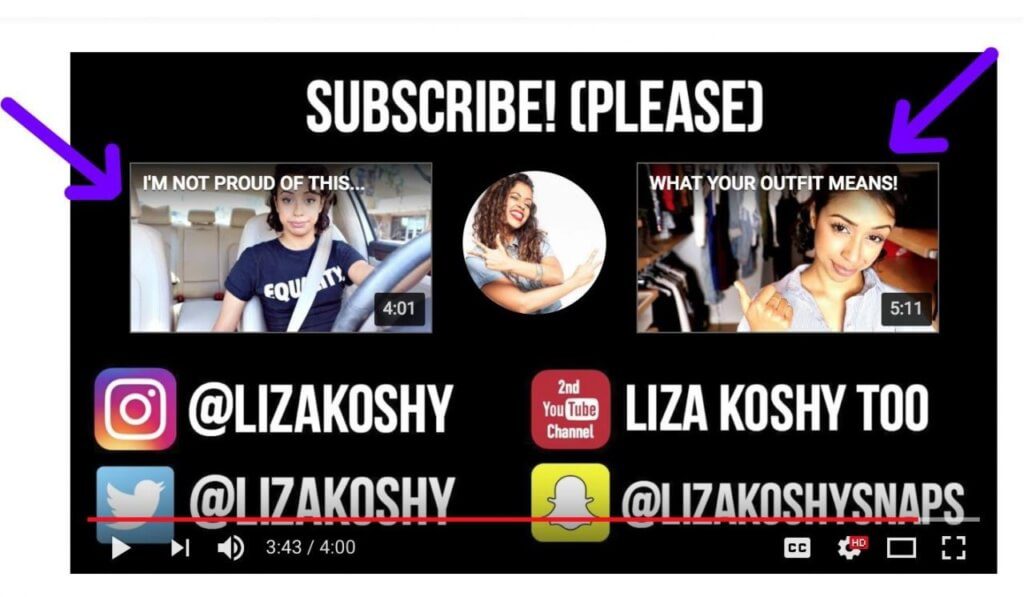 To direct your audience to more relevant video, End screen feature is introduced by YouTube, which helps in increasing watch time of a channel.
Also, you can insert cards in the video, it can be a poll card to know the audience's opinion or a link card of another popular channel. Both methods are efficient in improving watch time.
8. Boost your subscriber base
SEO works for YouTube videos also. You can use popular keywords while writing titles, descriptions, and tags in the details field. This helps in reaching out the targeted viewers, which helps your channel get quality subscribers. Practice this method, and you will get positive results in a few months' time. You can easily find the YouTube SEO guide by Socioblend.
9. Start again from the first and keep growing
These steps can quick fixes and can help your channel grow in the best possible way. Ensure that you follow all of them and do not forget anyone. These small efforts are going to decide the popularity and overall growth on YouTube.
Note: Above all, you must stay updated with the latest trends that YouTube keeps on adapting. This will help you stay ahead of in the game of popularity and you can compete with the top chart videos of your industry.