Want to know the tricks to improve your Instagram SEO? Read it till the end, you will find out more ways to improve Instagram profile and SEO.
Instagram being a popular social network has an important role to support and strengthen the marketing of a brand. By using effective SEO traits, you can do that. Find out in this reading.
A perfectly placed ad cannot give you as much result as an appropriate SEO can on a social network. On Instagram, mostly marketers push their brand by using the right techniques of content curation and photography, which is incomplete without adding relevant hashtags. Writing an attractive description with meaningful content is an endless art to master, which the brands are trying to achieve as well.
Apart from this, there are certain tricks that you can adopt, that can improve your Instagram SEO. Firstly, to execute any plan, you should set the right goals and know the priorities that are needed to be met first.
Here are the tips and methods you are suggested to follow while optimizing your Instagram profile or page:
DOs
To achieve a target, you need to know the boundaries so as to get the best result. Likewise, on Instagram, there are some simple yet effective methods to keep a check on. Here are the must do things for better Instagram SEO:
1.    Know your message first
First of all, you should be aware of the message or the objective of your brand that you want to convey through the content. This determines the efforts, the keywords and key phrases that you will be adding or avoiding. All the essential elements of SEO like keywords and hashtags will decide the direction and progress of the brand/company/business/profile. Make sure you are able to portray the message in your visual posts, that's what Instagram is all about. It is a strong visual social network, where you need to say it with pictures. So nail it with the image and caption. Using relevant hashtags and phrases will keep you in the top slots of searched and seen profiles in your niche, which is your first qualification on the web.
Please note that Instagram SEO is going to introduce you on the web, make sure it's good.
2.    Add the most relevant keyword in the Instagram name or handle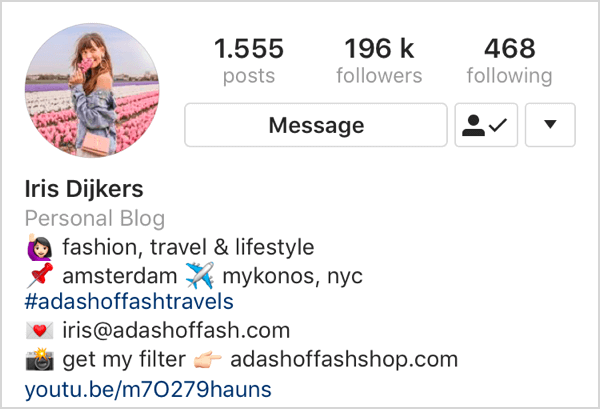 When your Instagram handle is creative its good, but when you have a title that gives hint about your niche, it's even better. Please note that it is not mandatory to forcefully stuff the keyword. You can add it as long as the title is meaningful, otherwise, do not. After the 'name tag' feature, it's easy to share it with friends and followers, so make it simple and catchy. Also, avoid emojis, they are not meant for the Instagram handle, emojis makes the title look messy and amateur.
3.    Make a rich keyword bio
Get ready to be searched by users, therefore add specific keywords in the bio to make the profile optimized for the searches. However, there is a limit of 150 characters for bio, still, you have to manage and come up with the best. It's limited, so you should know the value of each character. Avoid stuffing of keywords but adding hashtags is allowed on Instagram, so make it brief and crisp by using meaningful and accurate words. Also, you can tag influencers or other established brands that you are associated with, its great friendly gesture, which signifies you move forward and take others with you. Definitely, a smart marketing technique as well, your content will reach out to a large audience. Do not forget to add a website or blog in the URL section.
4.    Image captions are like Text heading to your images
Mostly, people use captions as meta description, but they are more like title tags for the profile. You should know the right way to write the caption. The beginning part of the caption is taken as a title, therefore you should add important info, in the beginning, later on, you can drag it further. But do not start it vague and reach to the relevant at the end, rather do it reverse. This will give sense to your post and image. Technically, this simple method will get you more views then you could imagine.
5.    Host contests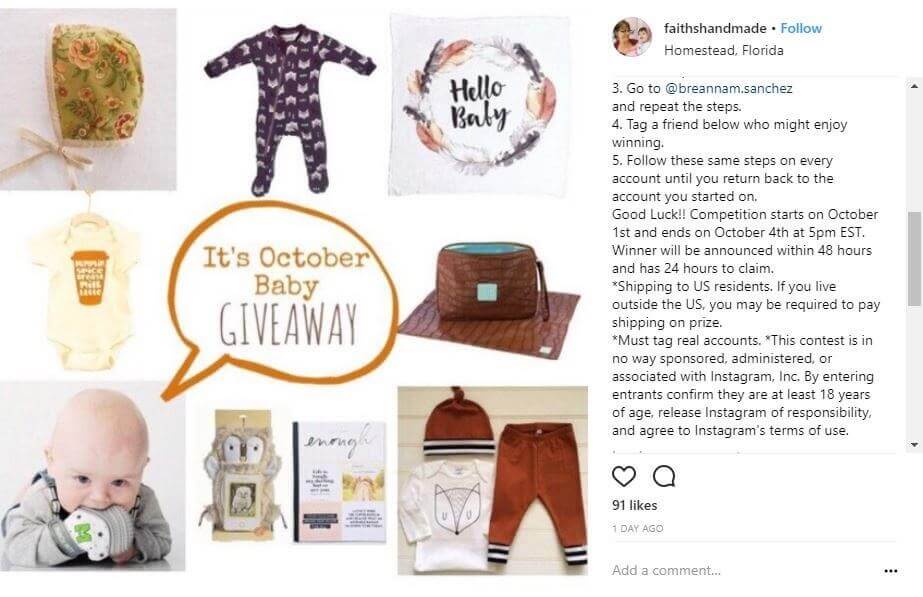 Well, when you have free stuff to giveaway people get in touch with you no matter what. You can initiate prize-winning contests for those who participate and win. Instagram is about images, so make them participate in the contest by introducing a prize, this should encourage more users to come and join.
6.    Find influencers of your niche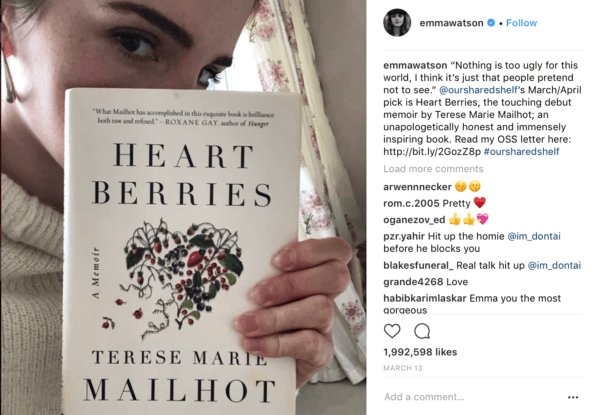 Every industry has influencers, it can be a celebrity, bloggers, or someone with a large number of followers. Your objective is to find the most suitable influencers and reach out to them with small favor that can help you both grow together. In exchange for a fee or merchandise, they wouldn't decline your request to boost your SEO by pushing your brand. With the help of influencers,  relevant keywords, and hashtags, you can promote your brand name. It's one of the most accepted and proven methods to follow.
7.    Use analytics to measure progress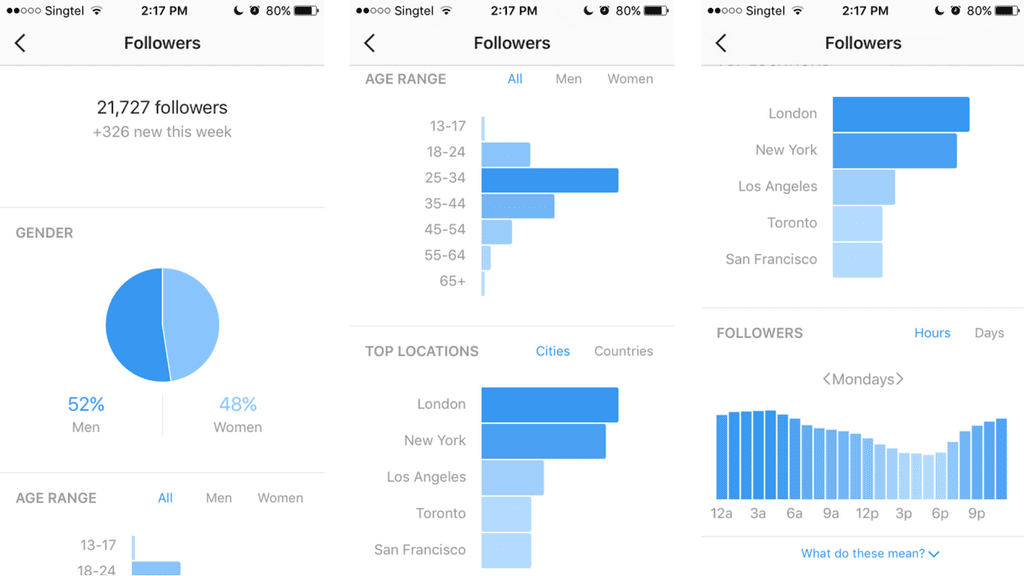 So many things are learned by experiencing failure. Do not be disappointed if the results are not desirable. There must be some scope to improve, there always is. Hence, focus on things you can rectify, even if you succeed. Success should be logic and not a fluke, and you should know what worked and what didn't. Stick to the logic and analytics will help you reach there.
DONTs
1.    Do not set the profile to private
You are a brand on Instagram that wants to be searched and become popular among the users. There is no point in making your profile private. You are not an underage school girl who is too scared or shy to go out there. Make sure your brand name, category, and bio is visible to get maximum reach on the network.
2.    Do not shy out from sharing
Posting picture and insights on a regular basis is expected from you, you should not be inactive for long. The upload should be done 3-4 times in a week, this is a minimum requirement you need to fulfill. Also, stay updated on stories if possible, they are even more interactive and appreciated by the followers.
3.    Do not forget to use caption
Never, ever post an image that you know nothing about. A caption is mandatory with a picture on Instagram, otherwise, it will an unnamed letter in the post box. You cannot expect it to reach people unless it is well addressed, add specific hashtags and caption it well. You can find cool Instagram captions from blogger punit.
4.    Mind overuse and misuse of hashtags

Hashtags are meant to take your post to the similar interest people, who are might be searching for it. Do not overstuff your post with useless hashtags, repetition of gesture is not a good idea. You have said it once, it is enough. Make sure you are not trying to drag it unnecessarily.
5.    Avoid uploading images from google
Originality is the key to win hearts and followers, this is absolutely valid for Instagram as well. You should never copy an image from public spaces or Google and post it on Instagram. This is a big mistake, a blunder to do, when you are looking for acceptance from the people. It is suggested to give them something new, unique and your own original.
Conclusion
Keep the above points in mind, a slight change can bring a positive result. It is recommended to consider them all before promoting or initiating a campaign on Instagram. These tips can help you get better search results and is likely to take your brand name on a progressive ride.