When it comes to building a brand image, nothing can be a more professional and better platform than Linkedin. Recently, the platform has launched new ad types: Boost Post and Event Ads to enhance the posts' reach directly from their Linkedin Page. Along with these new ad options, the platform has also announced Custom streaming integrations and mobile page analytics. Let's see how Linkedin New Ad types can be beneficial for your brand's marketing and growth strategy in detail.
Check: How to advertise on Linkedin
Types of Linkedin Ads and How to Use them
There are two types of Linkedin Ads recently launched, which you can use for the better growth and marketing of your company's profile. These are:
1) Boosted Posts: Just like Facebook's boost post feature, now brands can boost any post directly from their Linkedin Page to increase its organic reach. To boost a post, you have to create a campaign in an ad account associated with your Linkedin page.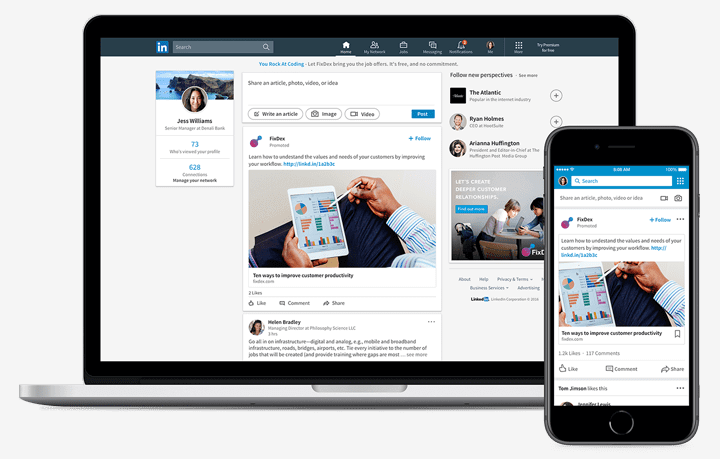 This new ad type will allow users to boost their organic posts based on real-time performance. You can identify which posts are performing well and then convert them into a promoted post in just a few below-mentioned steps:
To advertise or boost a post, click on the boost button above the post you'd like to promote.
Now select your objective from options like website visits, post awareness, event awareness, post engagement, or video views.
After selecting your objective, now choose your target audience based on your profile, audience interest, or Linkedin Audience template.
Set your audience's profile language, target locations, and other targeting areas to keep your ad more specified.
Then set a daily budget and schedule the post.
2) Event Ads: Now, you can highlight important company events on Linkedin via Event ads and expect more people to register for it. These ads appear in the feed and highlight essential details related to events like date, time, how to register, etc. Also, if there is any of your mutual connection is interested in attending that particular event, that will also be shown in event ads.
To create event ads, follow these steps: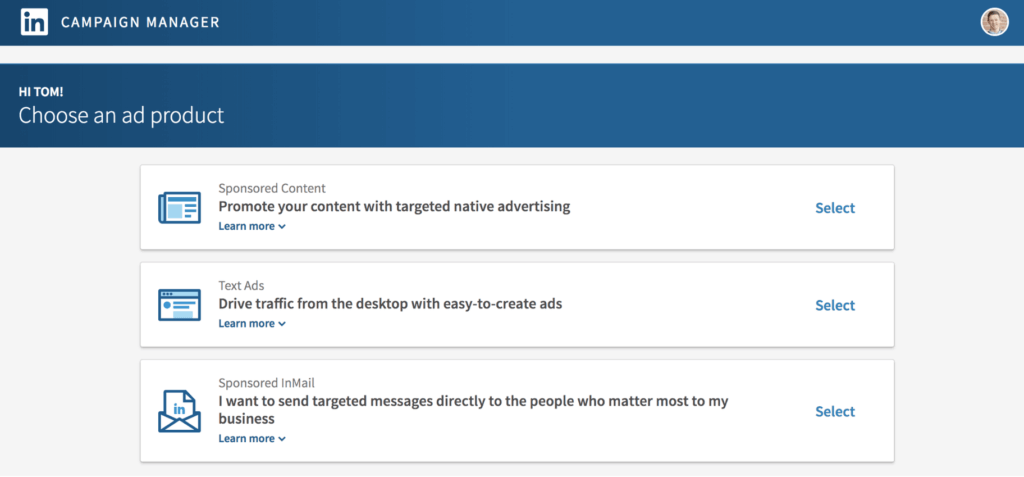 You can only create event ads from the page if you are the super admin or content admin of the page.
Now Click the Create campaign button in the top right of the page.
Add a Campaign name and select the campaign group.
Choose your ad objective and select the audience. Select Event ad from the Ad format section (will automatically disable Linkedin audience network for this ad type).
Set your budget, add creatives, and launch the campaign.
If you face any queries related to event ads, visit here.
Along with event ads, Linkedin has also launched a new event analytics tool that allows organizers to get valuable metrics like:
attendee/visitor engagement with their event ad post
total number of attendees
attendee's top job functions
unique visits and viewer count at the peak of a live stream.
All these insights will help organizers plan their event better with detailed insight about the attendees.
Also Check: How to use Linkedin Stories for Brand's Marketing
Final Words!
If you haven't advertised yet on the platform, you must try these Linkedin new ad types to boost your brand's growth and marketing strategy. These new ad types and analytics tools will help you understand your audience better, and you might be able to reach your new potential audience by using them.
Linkedin ads are indeed effective and economical, as stated by millions of users, so try them once, and don't forget to share your experience with us in the comments! Keep learning, keep growing!