Creating and establishing a website is accomplished when the local SEO (Search Engine Optimization) is appropriately done. A website gets high ranking, traffic and more leads with the help of local search optimization.
Any website or business deserves to get accurate local SEO, otherwise, it loses the identity and purpose in the digital market. To make your website rank among the top few on the first page,  you need to follow mandatory Local SEO tips. The process of adding right keywords in the 'title tag', 'meta tag' on the website, is called on-page optimization.
Here are the top 10 things to improve local SEO and ranking on the Search Engine:
1.    Make sure the homepage is optimized
The homepage of your website has to have strong identifiable keywords, which can help Google to index your website. When it's easy for the search engine, the ranking is more likely to increase fast. The Title tag, header tag and meta description should be filled appropriately, all information should be correct and crisp. There is a strict limit to the characters in all categories, which you cannot exceed.
In case, you are working on WordPress, go to settings> select 'General'> Get metadata by using 'Yoast SEO Plugin'.
2.    Meta-data must be optimized
Though there is still discussion over the relevance of meta description or page title, but above all optimized meta-data can become an impactful factor to engage potential visitors. An optimized meta description should include the location to make it a perfectly optimized page title or meta description. Make sure details like a product, service, and city, so that it helps your website both in getting rank and search. This is a way to inform the search engine and visitors about your business, product, services, and location.
3.    Build Individual page for each product or service
The website should have as many pages as the products/services are to be added. To simplify local SEO, you need to separately as it helps in applying product or service schema on each product.
Site mapping of the website can be systematically done, and all the page get individual identification by the search engine.
If the website has only one page, 'Our Services', local SEO of each product on one page cannot be achieved. Therefore, adding all product pages individually is required for local search optimization.
Please note that this is applicable to multiple locations as well. Create an individual page for each location, so that the search engine doesn't skip any of the vital information about your business.
4.    Apply for Local Business Schema
A website needs to qualify for the local schema, to make the structured markup data of every page identifiable by Google or any other search engine. To get into the club of Google local pack, you have to apply the local business schema to make it easy for the relevant visitors when searching for your product or service, based on location.
Plus, local schema emphasizes the product details and simplifies the language for search engines to understand better. An optimized language for search engines is way better than the English language to obtain local search results. To check the structure, you can use the Structured Data Testing Tool by Google.
5.    Check if NAP citations are updated

Adding Name, Address and Phone number is called NAP citation. The way your business is listed on your Google my business, it has to look the same way on every other page of the website. Especially, in the footer area of the web page, the coding has to be precise in order to load in the same manner.
For different locations, you should add a page for each location and add relevant NAP to all respective pages.
6.    Create your Google My Business page
You need to get your business listed in Google My Business (GMB), many try to accomplish this, as it takes time and effort to get it done. This claim for GMB is essential to have local SEO listing and SERP results. Find your business in 2000 categories, they might not be an exact fit for your business but pick the most appropriate one.
Don't forget to add both primary and LSI keywords, wherever its suitable for the content. Doing this improves 20% chance of getting listed in the Google Local Pack.
7.    Add to local business directories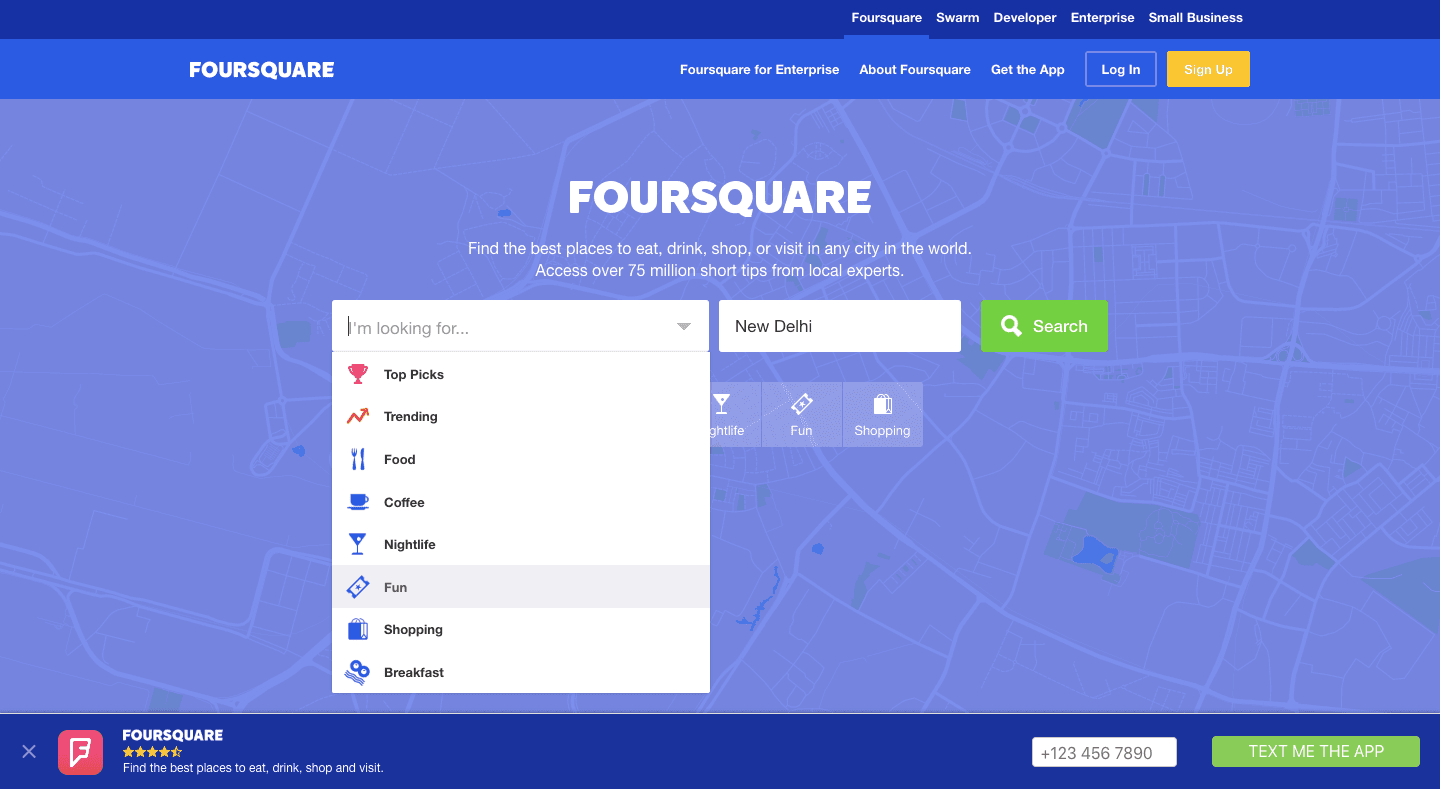 To be listed on the local business directories like Bing, Yelp, Foursquare, Mapquest and so on is important to be counted among the local businesses. This will improve the local ranking on the search engine. Please make sure the format must be added the same as on the GMB page.
8.    Add relevant Social media signals
Do not take social media networks for granted. If you don't have a page on Facebook, it's time to have one. Platforms like Facebook, Twitter allow local SEO to improve with the help of your location. Local inquiries and customers get a medium to reach your through. Even if you are not 24×7 active there, at least maintain your social presence with a marketing strategy.
9.    Respond to reviews
Any business can grow best with the word-of-mouth. And this is decided by the votes of validation, i.e. reviews from the customers about your business. The more positive they are, the better the reputation and credibility you have in the market. Therefore, revert to your reviews immediately, whether good or bad you need to address them in time. Work on building your loyal customer base, check Google reviews continuously. Do not let down your brand name. If you follow this pattern search engines will allow your website to rank among the top few, they appreciate customer-centric behavior and gestures. They are indirect factors that help a website in optimization for local SEO.
10.    Analyze and adopt the best SEO practices
Keep monitoring the methods you have implemented, and identify the practical mistakes and outcomes to improve your content strategy or optimization practices. The best strategy is to learn from the previous experiments. Creating backlinks, especially high-quality inbound links (off-page optimization) through Blogs, Videos, Social media and forums is a slow yet steady strategy any business should continue doing. Without a doubt, this is going to work in long-term.